Best Cannabis Stocks For Long-Term Investing In 2023
Are you searching for the best marijuana stocks to buy in 2023? The US cannabis sector, which earns billions of dollars annually, has suffered from delays in the federal cannabis law's implementation. Using the sector's downturn, investors may be able to benefit from the current market trend. Additionally, it is expected that over the next five years, the cannabis market will double in size, opening the door for marijuana REITs to increase in value continuously.
Cannabis REITs also pay a dividend to long-term cannabis investors. In general, dividends are relatively uncommon in the cannabis industry, one factor attracting long-term investors to these marijuana stocks. Over the previous five years, cannabis REITs have produced the best dividend increase, averaging over 20% annually. However, cannabis REITs pay more than the norm for the REIT industry at about 70% of their available FFO. Let's look at 3 of the top cannabis stocks for your long-term portfolio right now if you're seeking long-term investments in the industry.
[Read More] 2 Marijuana Stocks For Your 2023 Trading Watchlist
Top Cannabis REITs For January 2023
Innovative Industrial Properties, Inc. (NYSE: IIPR)
NewLake Capital Partners, Inc. (OTC: NLCP)
AFC Gamma, Inc. (NASDAQ: AFCG)
Innovative Industrial Properties, Inc.
Innovative Industrial Properties, Inc. is a cannabis-focused real estate investment trust (REIT) in the United States. 8.7 million square feet of currently accessible rentable space are available to the corporation, and 2.5 million more will be available soon. Most of these structures are fully leased, with an average lease term of 16.4 years. Currently, the corporation owns 111 properties scattered throughout 19 states. IIP has already invested $2.4 billion in property upgrades as of April, in addition to the additional $227.1 million in anticipated rent payments. IIP predicts that due to its continued real estate investments, particularly in Pennsylvania and Massachusetts, its lease portfolio will expand significantly in 2022.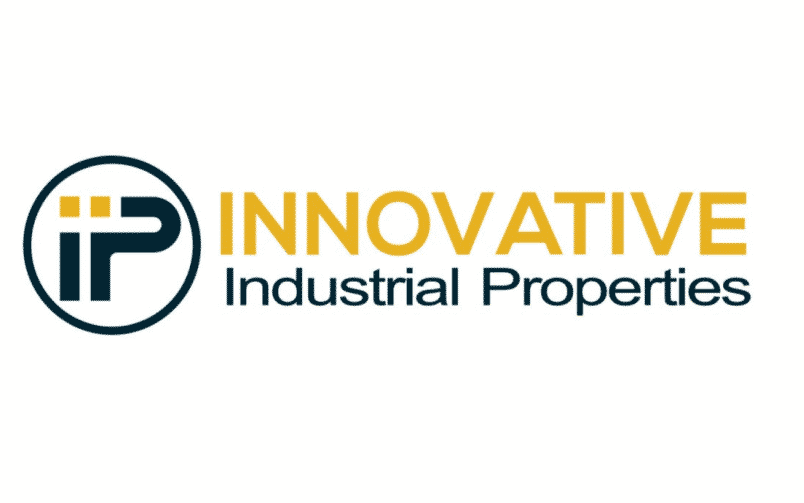 The company announced its third-quarter 2022 financial results in November. The overall revenue increased 32% from last year to almost $70.9 million. IIP reported net income for common investors of about $37.3 million, or $1.32 per diluted share, and AFFO of about $60.1 million, or $2.13 per diluted share, for the quarter. Additionally, the corporation distributed a quarterly dividend of $1.80 per common share, for an annualized dividend of $7.20 per share, on October 14, 2022, to stockholders of record on September 30, 2022.
When compared to the $6.80 per common share dividends on common stock issued for the fiscal year ending September 30, 2022, the dividends paid for the fiscal year ending September 30, 2021, increased by $1.34 or 25%. IIP issued a Q4 cash dividend of $1.80 per common share on December 15th. This dividend contributes to an aggregate payout of $7.10 per common share declared in 2022, an increase of $1.38 or 24% over 2021.
IIPR Stock Performance
On January 17th, IIPR stock closed at $114.27, up 19.40% in the last six months of trading. The stock is currently trading in a 52-week price range of $87.47-$211.17, up 12.75% year to date. In This case, IIPR stock has a 12-month median price target of $147 per share, according to CNN Business analysts. In this forecast, this would be a 31.71% increase over the previous trade price of $114.27.
[Read More] Top Ancillary Cannabis Stocks To Buy Or Watch? 2 For Your List Now
NewLake Capital Partners, Inc.
A well-known real estate lender for cannabis companies with state licenses is NewLake Capital Partners. This triple-net lease REIT invests in commercial real estate, including industrial and retail properties, through sale-leasebacks, third-party purchases, and build-to-suit projects. It is a reliable real estate partner because some of the most well-known businesses in the country's state-licensed cannabis market are among its tenants. According to the company, sales for the first three months of 2022 totaled $10.2 million, a 130 percent increase from last year. Additionally, in the first quarter of 2022, common investors received a $5 million net profit payout.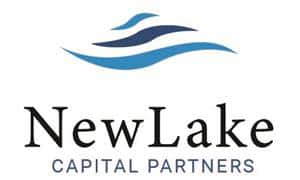 The third quarter of 2022 saw a 50% year-over-year growth in revenue to $12.1 million. In all, the third quarter of 2022 net income for common stockholders and participating securities was $6.5 million. FFO and AFFO together totaled $10.3 million. Several tenants of NewLake Capital include Curaleaf Holdings, Inc. (OTC: CURLF), Cresco Labs Inc. (CRLBF), Trulieve Cannabis Corp. (OTC: TCNNF), and Columbia Care Inc. (OTC: CCHWF). The business will make a $50 million investment in three of its present facilities in July. The corporation announced a fourth-quarter dividend for 2022 in December, leading to an annual payout of $1.56 per common share. This marks a 5.4% increase from quarter to quarter and a 25.8% increase from year to year for the Company's seventh consecutive quarterly dividend increase.
NLCP Stock Performance
NLCP stock closed at $18 on January 17th, up 7.46% in the past six months. Currently, the stock has a price range of $12.70-$27.25 and is up 12.30% year to date.
[Read More] Best Marijuana Penny Stocks To Watch Mid-January
AFC Gamma, Inc.
AFC Gamma, Inc. is a well-known cannabis ancillary company with a positive cash flow and competent management. The company, launched in 2020, concentrated on supply and demand theories, markets for those theories, real estate security, and other forms of collateral. First-lien loans, mortgage loans, construction loans, bridge financings, and other unusual forms of financing are among AFCG's areas of expertise. The rapidly expanding cannabis market has been the focus of AFC Gamma's most recent marketing initiatives. Verano Holdings Corp. received a $100 million option and a $250 million credit line from the corporation (OTC: VRNOF).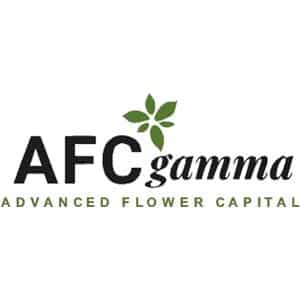 AFC Gamma had an increase in net income of 45% from the third quarter of 2021 to the third quarter of 2022, totaling $11.5 million, or $0.57 per basic weighted average share of common stock. Additionally, from the third quarter of 2021 to the third quarter of 2022, the company's distributable earnings1 increased by 64%, from $6.7 million to $11.8 million, or $0.59 per basic weighted average share of common stock. On October 14, 2022, AFC Gamma also distributed a dividend for the third quarter of 2022 that was $0.56 per common share, a 30% increase over the third quarter of 2021.
By November 1, 2022, the business had closed $203.8 million in new commitments, funded $167.6 million in new and existing commitments, and refinanced $32.0 million in debt from existing creditors. AFCG paid a regular quarterly cash dividend of $0.56 per share on October 14, 2022.
AFCG Stock Performance
On January 17th, AFCG shares closed at $16.39, a 5.27 percent increase in the last six months of trading. The stock, which has a price range of $14.90 to $20.74, is up 4.20% year to date. Analysts at Tip Ranks predict that the 12-month average price for AFCG shares will be $20.75. Compared to the stock's most recent trading price of $16.39, this prediction shows a gain of 26.60 percent.
Top Cannabis Stocks For Your Long-Term Portfolio For 2023
Cannabis REITs can be a good choice for new investors looking for long-term investments to get into the cannabis industry. Before investing in a company, you should always do your research. It may be necessary to check the companies' financial statements and press releases to identify which ones represent the greatest opportunities. If you want to make long-term investments in 2023, these marijuana stocks might be the ones to watch.
---
MAPH Enterprises, LLC | (305) 414-0128 | 1501 Venera Ave, Coral Gables, FL 33146 | new@marijuanastocks.com