Best Cannabis Stocks To Watch Next Week In January
Are you searching for new marijuana stocks and cannabis industry investing opportunities? A number of well-known cannabis companies have been declining for the past two years, reaching new lows around the end of 2022. This is mostly due to the Senate's repeated failures to pass federal cannabis reform. Despite the disappointment of long-term cannabis investors who had anticipated swift cannabis regulation, this offers a significant opportunity for new investors.
One way cannabis investors can benefit from the current downturn in the cannabis sector is by trading cannabis penny stocks. Any stock that trades for less than $5 is referred to as a penny stock for the convenience of those who are uncertain. These marijuana companies, known for their high market volatility, might yield large gains for short-term investors.
Along with their long-term investments in the cannabis industry, some long-term investors also engage in short-term trading strategies. They, therefore, stand to gain from daily stock price fluctuations. In order to benefit from the present market trend, investors may be able to capitalize on the sector's decline. Below is a list of the three marijuana stocks under $1 to watch this week in January 2023.
[Read More] Top US Marijuana Stocks For Next Week
Top Marijuana Penny Stocks To Watch Before February
Planet 13 Holdings Inc. (OTC: PLNHF)
TPCO Holding Corp. (OTC: GRAMF)
Cansortium Inc. (OTC: CNTMF)
Planet 13 Holdings Inc.
Planet 13's 112,000-square-foot Superstore dispensary is well-known on the Las Vegas Strip. When Planet 13 builds a sizable store in Orange County in 2021, it will create the largest marijuana shop in the state. Two of the largest superstore dispensaries in the cosmos are on planet 13. The Medezin facility offers a retail dispensary and a condensed version of the company's main website. Vertical integration successfully allowed the company to buy California's Next Green Wave in March.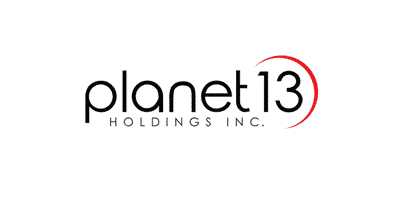 In the third quarter of 2022, Planet 13's revenue decreased by 22.2%, from $33.0 million to $25.6 million. Additionally, from $10.6 million to $10.7 million, the gross profit declined by 41.2% and 53.8%, respectively. The company suffered a net loss of $6.3 million as opposed to a loss of $2.7 million. Additionally, as opposed to $2.6 million, adjusted EBITDA was $0.4 million. On July 5, the company was successful in acquiring a 23,500-square-foot facility in Florida. Nevada quickly expanded, so the business's first harvest began in September.
After much anticipation, Planet 13 announced in December that it had been given permission to add a consumption lounge to the storied Las Vegas SuperStore experience. The fourth facility of the company's envisioned network of Florida dispensaries, situated in Port Orange on the "Fun Coast," was announced on January 19th. Port Orange is a part of the metropolitan area of Deltona, Daytona Beach, and Ormond Beach, a well-liked vacation spot with a population of over 600,000.
Words From The Co-CEO
"We are moving along at a steady pace in bringing our vision to fruition in Florida. We are balancing the competing priorities of opening as soon as possible with the need to do it in a cost-effective manner that reduces cash outlay and creates a long-term competitive position. We are eager to start serving the patients of Port Orange and showing why the Planet 13 name and products command such a strong reputation."

Larry Scheffler
PLNHF Stock Performance
PLNHF stock closed on January 20th at $0.92, up 12.69% in the last month of trading.  Currently, the stock has a 52- week price range of $0.603-$3.39 and is up 50.82% year to date. According to analysts at CNN Business, PLNHF stock has a 12-month forecast median target of $1.57 per share. In this case, this would represent an increase of 71.07% from its last trading price of $0.92.
[Read More] Best Canadian Marijuana Penny Stocks To Watch Today
TPCO Holding Corp.
One of the top cannabis companies in California is TPCO Holding Corp. The TPCO brand comprises artist and entrepreneur Shawn Jay-Z Carter, hemp farmer Left Coast Ventures, and direct-to-consumer marketplace Caliva. Generally speaking, the company grows, transports, distributes and extracts marijuana throughout California. The company distributes cannabis products worth 250 stock holding units under 17 owned and authorized brands. Following the incorporation of Coastal Holdings Company, LLC in October, 11 retail stores and delivery locations were opened.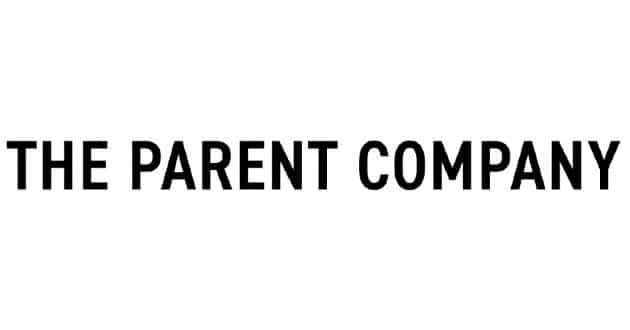 The business recorded net revenues from ongoing operations of $19.6 million for the third quarter of 2022. Additionally, ongoing operations produced a gross profit of $6.6 million, or 34% of net sales, in the third quarter of 2022. The Parent Company's reported adjusted Q3 2022 net loss of $31.3 million was partially offset by a non-cash tax recovery of $24.5 million, losses from discontinued operations of $13.4 million, and non-cash impairments of goodwill and intangible assets of $127.8 million. For the third quarter of 2022, the company reported an Adjusted EBITDA loss from continuing operations of $15.9 million. The effects of modifications to the fair value of financial instruments, impairment charges, and other non-cash items are deducted from adjusted EBITDA.
On January 5th, TPCO announced a revised structure, anticipating savings of $33.5 million in future payments. The company signed an 8-year agreement for exclusive Monogram distribution in California. In order to preserve shareholder value, the company has disclosed plans to refund 7.1 million previously issued ordinary shares.
GRAMF Stock Performance
GRAMF stock closed at $0.27 on January 20th, up 45.95% in the last month of trading. Currently, the stock has a 52-week price range of $0.13-$1.67 and is up 84.93% year to date. At the present time, analysts from Tip Ranks are offering an average price target for GRAMF stock of $0.35 per share. In this case, this would represent a 29.63% change from its last trading price of $0.27.
[Read More] 3 Marijuana Stocks To Watch To Close Out The Week
Cansortium Inc.
The Florida-based cannabis business Cansortium Inc. is committed to producing premium cannabis. Currently, the company has offices in Texas, Michigan, and Pennsylvania. Last year, Cansortium is expanding into Florida and Pennsylvania with a $90 million loan and equity arrangement. According to the company, a dispensary is currently open in Fruitland Park, Florida. With 27 locations, Cansortium is one of Florida's biggest dispensary networks. Fluent offers a selection of high-end consumables, full-spectrum extracts, cartridges, and lotions under the Fluent brand.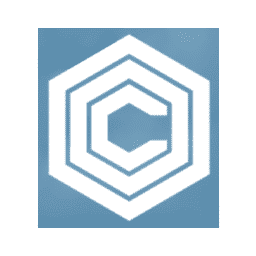 In its third quarter 2022 financial results, Cansortium announced a 42% year-over-year increase in revenue to $22.1 million. Additionally, with $5.4 million in cash from operations, Q3 Adjusted EBITDA hit a new high of $11.7 million, up 15% QoQ and more than 2x YoY. Florida saw a 39% rise in revenue, from $13.1 million to $18.2 million. The business intends to start up one additional plant in Florida by the end of 2022 and three more by the beginning of 2023.
Cansortium disclosed on January 6 that the Company has issued certain of its directors a total of 1,354,167 common shares in exchange for the cancellation of US$162,500 in outstanding director fees. The price at which the Debt Shares are being issued is equivalent to $0.12, in accordance with CSE regulations, the closing market price of the Company's common shares listed on the CSE on December 30, 2022.
CNTMF Stock Performance
On January 20th, CNTMF stock finished at $0.15, up 15.38% in the past month of trading. The stock is now trading in a 52-week price range of $0.1040-$0.6810 and is up 34.17 percent year to date.
Top US Penny Pot Stocks To Watch End of January
Examining their financials and press releases may make it easier to identify the best cannabis companies on the market. To take advantage of the current market volatility, many seasoned investors actively trade short-term positions in the leading cannabis businesses. Prior to opening a position, use chart patterns and technical indicators to determine the optimum entry points and take-profit zones. By proactively looking for favorable opportunities, you can increase your ability to close profitable trades. Due to the considerable volatility of the most well-known US marijuana stocks, these could be some of the top pot penny stocks to watch in 2023.
---
MAPH Enterprises, LLC | (305) 414-0128 | 1501 Venera Ave, Coral Gables, FL 33146 | new@marijuanastocks.com