Top Marijuana Stocks To Watch In 2023 Right Now
Marijuana stocks are still trading with better upward consistency. From the start of 2023, there has been a change in the sector. There has been an increase in positive speculation due to what may take place in the cannabis industry. This year we will see the possible passing of 2 federal reform bills. The first is a cannabis banking bill that would permit banks to work with legal cannabis businesses.
If this banking bill passes it could also offer legal cannabis businesses the same financial resources as other traditional businesses. Following this bill, there is legislation in place to end cannabis prohibtion in the USA. Now if any of the above bills become law there is a good chance this could spark a run. So if are looking for marijuana stocks to buy doing so before federal reform is passed could be a good move.
Once there are no federal restrictions on cannabis there will less fear of repercussions so many long-awaited ventures can take place. Not to mention more companies are expanding and releasing new products. All of the above add more value to the industry as a whole and can keep things trading up like have these last 3 weeks. The companies below are several marijuana stocks to watch for better trading.
Top Marijuana Stocks 2023
MedMen Enterprises Inc. (OTC:MMNFF)
TPCO Holding Corp. (OTC:GRAMF)
Glass House Brands Inc. (OTC:GLASF)
MedMen Enterprises Inc.
MedMen Enterprises Inc. together with its subsidiaries operates as a cannabis retailer in the United States. The company provides products under the MedMen Red and LuxLyte brand names. As of June 25, 2022, it operated 19 stores in California, Nevada, Illinois, Arizona, and Massachusetts. MedMen Enterprises Inc. is based in Los Angeles, California.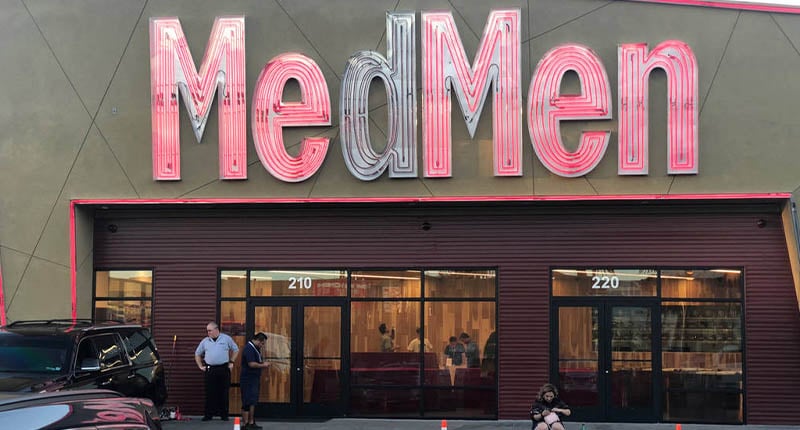 On August 26th the company announced the completion of Green Sentry Holdings, LLC's acquisition of MedMen's Florida MMTC License and Assets. Green Sentry has acquired all of MedMen's Florida assets for a total consideration of $63 million plus the assumption of lease liabilities. The purchase was funded with the proceeds of a non-brokered equity raise and a $30 million debt facility from a private lender.
[Read More] Best Canadian Marijuana Penny Stocks To Watch Today
Words From The Company
"As a team, we are beyond excited to re-enter the Florida market, where we have built a presence and a reputation for honoring the plant," said Brady Cobb, CEO, and Founder of Green Sentry. "It's humbling to see my executive and operational teams stay together to close this transaction and launch Sunburn Cannabis.
TPCO Holding Corp.
TPCO Holding Corp. cultivates, extracts, manufactures, distributes, retails, and delivers cannabis in California. Recently the company announced it has established a revised strategic agreement with Roc Nation, and SC branding and affiliates.

This new structure is expected to generate savings of $33.5 Million in future payments. The company also signed an 8-year exclusive Monogram distribution agreement in California.
Words From The Chief Executive Officer
"I want to sincerely thank JAY-Z, Desiree Perez, and the entire ROC team for their significant creative contributions. I look forward to continuing our exciting work together to create products and brands that address the needs of consumers in the world's largest cannabis market," said Troy Datcher, Chief Executive Officer, and Chairman of The Parent Company.
[Read More] 3 Marijuana Stocks To Keep An Eye On 2023
Glass House Brands Inc.
Glass House Brands Inc. cultivates, manufactures, retails, and distributes raw cannabis, cannabis oil, and cannabis consumer goods to wholesalers and consumer packaged goods retail stores.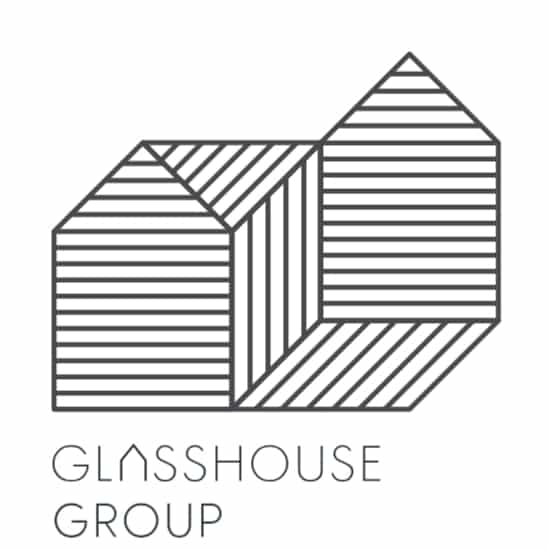 Back on January 9th, the company announced it has expanded its retail presence with New Farmacy Dispensary in Santa Ynez.
Words From The CEO
"With the opening of a new Farmacy location in Santa Ynez, we continue to demonstrate solid execution against our retail initiatives, key factors in our overall growth strategy," said Kyle Kazan, Co-Founder, Chairman, and CEO of Glass House Brands. "Our dual approach of acquiring top-performing established dispensaries and optimizing new locations by productivity and market dynamics is driving strong returns for Glass House Brands and keeping us on track with our goal of being a leader in the California market."
---
MAPH Enterprises, LLC | (305) 414-0128 | 1501 Venera Ave, Coral Gables, FL 33146 | new@marijuanastocks.com