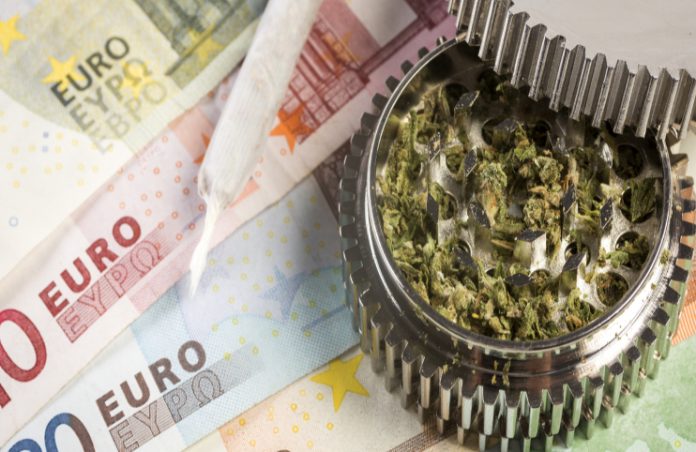 The cannabis market throughout the U.S. and North America has been notoriously successful for some time now as new innovation and the changing political stance of the industry has all helped to unify a once taboo market. With eyes set on the future, it seems as though the next stage for cannabis development is moving into the market outside of simply North America. Many businesses have stated that the next step for them is to go into the European market on cannabis which is stated to be growing with a massive amount of propensity toward the future.
Many have stated that although the cannabis market in Europe has yet to fully take off due to legalization measures, the near future could see the 500 million inhabitants of the area be able to access legal cannabis if they so choose. Until now, Canada has been viewed as one of the only successful nationwide attempts at making cannabis legal, but it appears as though several countries within Europe could be next on that list. The hopes are that this industry could potentially begin to disrupt other inebriates such as alcohol and tobacco as well as challenging the pharmaceutical industry in the future.
The CEO of Canopy Growth Corp (NYSE:CGC), one of the largest pure-play cannabis stocks in the industry has stated that England could potentially have a fully developed cannabis market within the coming five or so years. The CEO, Bruce Linton stated that "Europe is a big deal." The company has already worked to have their presence in as many as 11 countries such as Denmark, Germany and more. The nearest market to having this and the one that so many have viewed with high promise has continued to be the German market on cannabis. Business from around 1,000 German pharmacies has created around 10 percent of the sales total for CGC.
Another example of this comes from the CEO of HEXO Corp., another big player in the cannabis space. He has stated that legal recreational cannabis could hit the U.K. in as soon as three years which means that Europe could be on the road to having legal cannabis in that time as well. The cannabis market has helped HEXO to reach as much as $1.2 billion in market cap which is quite a serious number. He stated that "Europe isn't missing out yet. If they don't move on this in the next two to three years, they will be." It is extremely clear that there is a strong desire to have legal cannabis in these places as it has shown itself to be a great contributor to a variety of funds and for a myriad of purposes.
The hopes are high that Europe can begin to push the steps into play that will help to bring them into the future of cannabis legislation. Only time will tell how well they can get on the track to having legal marijuana, but for now, it seems as they cannot continue to miss out on such a great opportunity.