2 Marijuana Stocks To Buy This Week 2023?
Marijuana stocks have been able to sustain better trading for most of January. This recent uptick has been great for marijuana stock investors. It is only the first part of 2023 and things are looking much better. Well due to it being the start of a new year brings another chance to push the cannabis industry forward even more. This year we will see new states possibly pass legislation to legalize cannabis. In the USA legal cannabis in all forms is growing fast.
Even states with no medical or recreational markets are selling CBD and hemp-derived products. All of which still contributed to the advancement of the industry. However this year we will see if federal reform will finally become law in 2023. Many marijuana stock investors feel if federal reform can pass it has the potential to create a big run. Yet this is not a guarantee but in the past when positive news on the matter surfaced marijuana stocks started to trade better.
So if you are looking for the best marijuana stocks to buy now may be the time. Back in 2022, there were high amounts of volatility making it tough for shareholders to see good returns. So some were treated as a time to prepare and buy the dips and hold till better trading took place. Now in 2023, it seems that the cannabis sector is holding on to its current momentum which may continue the more the sector progresses.
Top Marijuana Stocks To Watch Today
GrowGeneration Corp. (NASDAQ;GRWG)
Greenlane Holdings, Inc. (NASDAQ:GNLN)
GrowGeneration Corp.
GrowGeneration Corp. through its subsidiaries owns and operates retail hydroponic and organic gardening stores in the United States. In recent news, the company announced it has opened a new store in Traverse City, Michigan. GrowGen acquired the inventory and equipment from The Grow Store, a family-owned and operated business located in Traverse City, Michigan.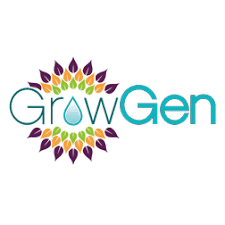 This store has roots dating back to 1997 as one of the first hydroponics and indoor garden centers in the country. As a part of the transaction, GrowGen also took over the existing store location at 90 N. US-31 S., Traverse City, MI.
Words From The CEO
Darren Lampert, Co-Founder and Chief Executive Officer of GrowGen said, "We are excited to expand our retail footprint to northern Michigan to more efficiently and effectively service the many growers in that area. The Grow Store has had incredible success and we are excited to continue its legacy in the Traverse City market."
[Read More] Top US Marijuana Penny Stocks Under $1? 3 To Watch The End Of January
Greenlane Holdings, Inc.
Greenlane Holdings, Inc. develops and distributes cannabis accessories, child-resistant packaging, vape solutions, and lifestyle products in the United States, Canada, and Europe. In recent news, the company announced changes to its board of directors.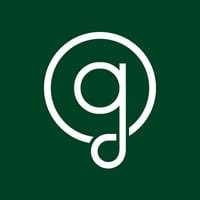 Nick Kovacevich, Adam Schoenfeld, and Richard Taney will step down from the company's Board of Directors. So Craig Snyder, incoming CEO, will join the company's Board of Directors effective January 6, 2023. The reduction of the Board to five members reaffirms the board's commitment to improving economics.
[Read More] Top US Marijuana Stocks For Next Week
Words From The Chairman Of The Board
"To become more efficient and decisive, we are making changes to the makeup of the Board of Directors to support our transition to a higher margin, leaner, and more focused consumer business. Reducing the board to five directors will give Greenlane more flexibility and speed as we undertake significant, positive changes to the business in 2023, while also reducing cash expenses associated with a larger board," stated Donald Hunter, Chairman of the Board.
---
MAPH Enterprises, LLC | (305) 414-0128 | 1501 Venera Ave, Coral Gables, FL 33146 | new@marijuanastocks.com