CBD And The Cannabis Pharmaceutical Industry
As more acceptance of cannabis for medicinal purposes takes place globally marijuana stocks in the sector could have growth potential in 2021. Currently, Canada has been growing a derivatives market in 2020 that's showing an increase in revenue for some top cannabis companies. Some of these leading marijuana stocks like Canopy Growth Corporation (CGC Stock Report), and Tilray, Inc. (TLRY Stock Report) have shown increased revenue growth in recent financial reports. In essence, Canadian marijuana companies are also well positioned on an international level and could be positively impacted by a more accepted cannabis industry.
[Read More]
Recently the U.N passed Recommendation 5.1, a proposal that would remove cannabis from Schedule IV of the 1961 Single Convention on Narcotic Drugs. In general, this vote shows the importance of medical cannabis and could increase growth potential for the global market. At the present time, analysts believe the legal marijuana market could grow to $42.7 billion by 2024. Currently in 2020 despite the pandemic, global cannabis sales grew by 38% to about $19.7 billion for the year. Provided these predictions are accurate this means the global cannabis market could more than double in four years' time. Above all the fastest-growing part of the global cannabis market is the American cannabis industry. Where more states have opted into state-level medical or adult cannabis legalization.
Global CBD Industry Sales Forecast
At the present time, recent predictions expect the global CBD oil and cannabis-derived products market to reach $123.2 billion by 2027. In reality, the increased legalization of cannabidiol based products and growth in products to market are anticipated to increase the market growth. In addition, the global cannabis pharmaceuticals market is projected to reach $5 billion by 2027. Some of the dominant players operating in this space are AbbVie Inc. (ABBV Stock Report) and private companies like Insys Therapeutics, Inc.
As an investor, you may be asking which companies are good CBD or medical cannabis plays? Because some of these companies do not get the publicity most pure-play pot stocks have, they can be harder to find. For the purpose of researching some of the top candidates to take advantage of cannabis in the CBD and pharmaceutical areas let's look into 2 CBD marijuana stocks to watch in December.
Medical Marijuana Stock To Watch: GW Pharmaceuticals plc
GW Pharmaceuticals plc (GWPH Stock Report) is a world leader in the science, development, and commercialization of cannabinoid prescription products. The companies lead product Epidiolex is in use for a variety of ailments including Dravet syndrome Lennox-Gastaut syndrome, and Tuberous sclerosis. In fact, Epidiolex is the first cannabis-based medicine approved by the FDA for seizure treatment in younger patients. Last month GW Pharm released 3rd quarter 2020 financial results with total revenue increasing 51% to $137.1 million. Although the company had a net loss of $12.2 million this is less when comparing to $13.8 million in the previous year. In the same time period, U.S. Epidiolex net product sales were $121.6 million and could increase with further awareness of the drug's capabilities in the medical community.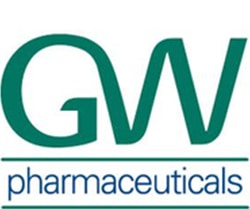 GWPH stock has had a nice rally during November and has potential as a pharmaceutical cannabis stock for your watchlist. Currently, the stock is up over 20% year-to-date and has a recent prediction of a target price of $181.50. As a major player in cannabis pharmaceuticals, GWPH is a good option for exposure to this part of the market.
Medical Marijuana Stock To Watch: Charlotte's Web Holdings, Inc.
Charlotte's Web Holdings, Inc. (CWBHF Stock Report) is the market share leader in full-spectrum CBD and hemp extraction wellness products. Currently, Charlotte's Web is distributing products through more than 22,000 retail locations. In 2020 the company experienced some issues due to the pandemic affecting sales for the year. Recently the company reported 3rd quarter 2020 revenue that increased 0.4% to $25.2 million versus Q3 of 2019. Although growth is minimal on a yearly basis, the increase between quarters of 17% shows improving revenue growth in 2020.  In general, Charlotte's Web is turning the corner in regard to the impact of the pandemic on the company.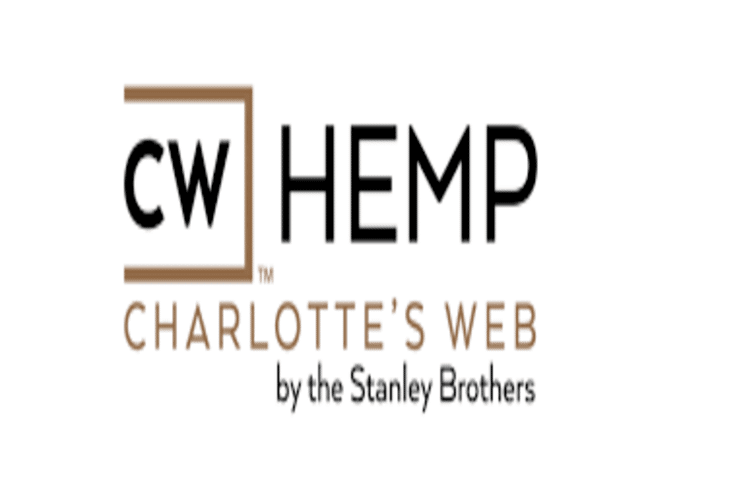 CWBHF stock is down over 32% year to date with a YTD high of $9.33 back in January. Although the stock has seen substantial gains since the November rally it could continue to show momentum for 2021. According to recent analysts' predictions CWBHF stock has a price forecast of $8.54 which is about 64% over current levels. Provided that global markets continue growing in the CBD sector in 2021 Charlottes Web is positioning for its market share. With this in mind, CWBHF stock is a CBD cannabis stock to watch for December of 2020.
[Read More]
---
MAPH Enterprises, LLC | (305) 414-0128 | 1501 Venera Ave, Coral Gables, FL 33146 | new@marijuanastocks.com