Should You Buy These Cannabis Stocks?
For some time now marijuana stocks have been the talk of the market. Still a young industry more cannabis companies are starting to emerge. Beyond cannabis legislation, more marijuana stocks are starting to catch momentum. For instance, cannabis stocks like Planet 13 Holdings Inc. (PLNHF Stock Report), and Trulieve Cannabis Corp (TCNNF Stock Report) have been on a rally over the last few months. Some marijuana stocks haven't been as fortunate to see this type of price movement. However, some stocks that haven't had consistent upward movement have the potential to see an uptick due to marijuana stocks being volatile.
[Read More]
Now when looking to find the most value will depend on which marijuana stocks you buy and your investment strategy. Some marijuana stocks may not have the most attention but have still been building momentum. For example, marijuana stock to watch like cbdMD Inc. (YCBD Stock report) is one of them.YCBD Stock over the last few weeks has had steady price movement with an increase of 18% in trading. The cannabis sector overall is gaining more traction and with the attention spread out between cannabis legislation and cannabis demand increasing the future of the cannabis industry is heading in a better direction. The 2 pot stocks below are examples of how 2 cannabis companies are adapting to the changes in the cannabis industry.
Marijuana Stocks To Watch This Month
Aphria Inc. (APHA Stock Report)
Canopy Growth Corporation (CGC Stock Report)
Top Marijuana Stocks You Should Know: Aphria Inc. (APHA)
Aphria Inc. is said to be one of the better Canadian marijuana stocks to watch.
Located out of Canada the company has been breaking barriers on premium cannabis. Aphria Inc. has found a way to run a low-cost cultivation process while yielding high-quality cannabis. The reason this holds value is the most high-quality cannabis is cultivated in fancy expensive grow operations. With this, the company has proven that having the most expensive doesn't define quality.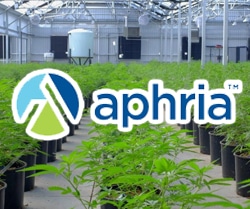 Over the last month, from November 6th to December 7th trading is up over 50% for APHA stock. For the month of December alone APHA stock is up by 9% which some may find to be consistent price movement. This consistency in price movement shows that Aphria is a marijuana stock to watch that people find to be valuable. With the entire cannabis industry growing at a fast pace marijuana stocks like Aphria have the potential to become even bigger.
Top Marijuana Stocks You Should Know: Canopy Growth Corporation (CGC)
Canopy Growth Corporation is another one of Canada's top marijuana stocks. Just like Aphria Inc. Canopy has been on the move. Over the past year, CGC stock has had an increase in trading by 22%. Although this increase may not seem like much it displays consistent growth from 2019 to 2020. In the last 4 weeks, CGC stock has maintained this momentum with a 10% increase in price movement. In recent news, Canopy Growth announced that the store brand The Vitamin Shoppe will be the initial national retailer to stock its shelves with the entire line of Martha Stewart CBD wellness products.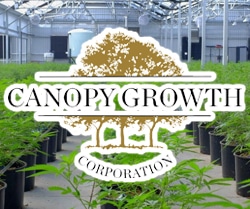 Heres What Martha And CEO Of The Vitamin Shoppe Had To Say
"When I created this new line of CBD products, it was important that the assortment be delicious and elegant, but also affordable and accessible. I'm thrilled that our customers will now be able to shop our CBD collection at The Vitamin Shoppe and Super Supplements retail stores nationwide," said Martha Stewart. "It is easier than ever to treat yourself and your loved ones to the wellness benefits of CBD and my new gummy sampler, inspired by flavors from my garden, makes the perfect holiday gift this season."
Sharon Leite, CEO of The Vitamin Shoppe, commented, "The Vitamin Shoppe's CBD HQ is the industry-leading destination for trusted CBD hemp extract products. We are thrilled to be the first national retailer to offer Martha Stewart's distinctive and delectable product offering. With her consummate vision and taste, Martha Stewart and her partner Canopy Growth have created a truly innovative product range that will resonate with our customers' search for wellness solutions crafted with the highest levels of quality. I'm delighted to welcome Martha Stewart CBD to the trusted family of brands at The Vitamin Shoppe and Super Supplements."
[Read More]
With Canopy Growth continuing its innovation Martha Stewart CBD line may add a more positive sentiment for CGC stock. Many believe this new product line will be a hit and just in time for the holidays. All in all Canopy Growth holds a valuable place in the cannabis industry as the company remains a promising marijuana stock to watch.
---
MAPH Enterprises, LLC | (305) 414-0128 | 1501 Venera Ave, Coral Gables, FL 33146 | new@marijuanastocks.com