Canadian Cannabis Companies And Future Growth Potential
The end of 2020 has elevated marijuana stocks to a point where professional investors and retail investors are pouring into the cannabis stock sector. As the 2020 year progressed the cannabis industry's recovery after the pandemic has shown the industry's potential growth. Currently, many money managers and professional investors are buying into major cannabis companies in form 13F quarterly filings. In fact, some of the more popular picks they targeted are Canadian companies like Canopy Growth Corporation (CGC Stock Report), Tliray Inc (TLRY Stock Report), and Sundial Growers Inc. (SNDL Stock Report). So why have major investors been feeling better with the cannabis industry's performance going forward?
For one it seems like Canada is getting its act together regarding the distribution of dispensary licenses. For example, the previous lottery system in 2019 slowed progress in retail locations to 24 in a province that could hold 1000 dispensaries. Recently the new process has seen much more rapid growth with over 150 dispensaries having licenses assigned so far in 2020.
[Read More]
Another factor that could be attracting investors to the Canadian stock sector is the better operational performance of Canadian marijuana companies.  In 2020 Canadian cannabis companies have managed to reduce cost and align production with market demand. Generally, this could make them better-performing companies in the long run and increase the probability of better financials in the future. In addition, cannabis derivatives in 2021 should increase growth potential for the Canadian industry with more products coming to market for consumers.
Canadian Cannabis Market And Its Struggles
Given that many companies in Canada are still recovering from the pandemic shutdowns, 2021 could prove to gain momentum for Canadian pot stocks. But are Canadian cannabis stocks the ones that hold the most future value? In reality leading, cannabis companies in Canada made major mistakes in the past six years. From being notorious for at-the-market share sales that destroy shareholder value. To also showing huge impairment charges over the past couple of years. As a result, many investors have moved away from the Canadian cannabis stocks and moved toward the U.S. marijuana companies. But with many Canadian cannabis stocks trading lower there could be some upside for shareholders in the near future.
Due to large investment institutions focusing on the Canadian cannabis sector, it might be time to look into these pot stocks.  Although 2020 has shown weakness in the Canadian sector the improvements in Canada increase growth potential. Another important factor that can help Canadian pot stocks is their International medical cannabis sales. For the purpose of finding pot stocks for your marijuana stock watchlist, let's look at 2 Canadian pot stocks with potential value.
Top Canadian Marijuana Stock To Watch #1: Aurora Cannabis Inc.
Aurora Cannabis Inc. (ACB Stock Report) has not been performing the best in 2020. In fact, it has been struggling in many ways during the year. Although Aurora is one of the most popular pot stocks traded by millennial investors it continues to lose market value. In the past, the company has made a string of overpriced acquisitions and overproduction mistakes. As a result, this has cost them the top spot in the Canadian cannabis companies. Recently Aurora has become one of the most popular stocks amongst institutional money managers.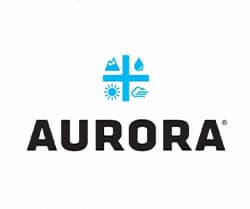 Recently, the company released fiscal Q1 2021 results showing it has the top position in cannabis net revenue and global medical growth. In fact, total cannabis net revenue was $67.8 million a small increase from $67.5 million sequentially. It's important to realize Aurora has been executing plans to reduce production, and close facilities aligning itself with current market demand.
ACB stock is currently down over 60% year-to-date and analysts currently are predicting it could go lower in the future. Recently ACB stock has a future price prediction of $7.98 almost 20% below its current trading price. With this in mind ACB stock might be one to watch for a better entry position in the future. As Aurora continues improving its business and its global presence, ACB stock could be a Canadian marijuana stock to watch.
Top Canadian Marijuana Stock To Watch #2: Village Farms International, Inc.
Village Farms International, Inc. (VFF Stock Report) is one of the largest and longest operating greenhouse growers in North America. The company produces and distributes premium-quality produce 365 days a year to national grocers in the U.S. and Canada. Currently, Village Farms has taken its experience and shifted it into its wholly-owned subsidiary Pure Sun Farms. In general, Pure Sun Farms is one of the largest cannabis growing operations in the world.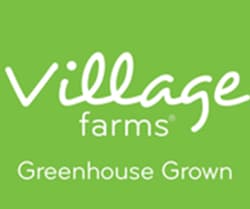 In addition, Pure Sun Farms also intends to pursue opportunities to become a leader in the U.S. hemp-derived CBD-market. Last month Village Farms released Q3 2020 financials that show Pure Sun Farms delivering its 7th consecutive profitable quarter. In fact, the company's net sales increased by 75% to CA $22.6 million and gross profit increased 81% to CA $7.8 million. Also, in the quarter Sun Farms launched its first Cannabis 2.0 products. In addition,  they received a permit for internal extraction operations that it's working on.
[Read More]
VFF stock has seen almost triple-digit percentage gains in the last 2 months. The stock is currently up over 55% year-to-date and has analysts predicting a price target of $13.15. In essence, this would be an increase of over 35.5% from current pricing. VFF stock has a 52-week high of $11.59 and is a cannabis stock with strong earnings and growth potential. For this reason, VFF stock could be one of the best Canadian marijuana stocks to buy in 2021.
---
MAPH Enterprises, LLC | (305) 414-0128 | 1501 Venera Ave, Coral Gables, FL 33146 | new@marijuanastocks.com