These Marijuana Stocks Are Offering More Value To Investors
Because marijuana stocks are in a volatile market there is a lot of ups and downs in price movement. However, over the last few months, many of the top marijuana stocks have shown signs of more action in the market. However not cannabis stocks have seen the same action. When searching for marijuana stocks to buy any form of consistency in market growth is a good indicator of making a possible return. Or if the company updates its shareholders with current info about the company. This initial info is a good place to start when wanting to find all you can on a given pot stock. As an investor knowing where to find the most current info on a marijuana stock is also important.
[Read More]
Platforms like these can add value to deciding which marijuana stocks to buy or not. However, it's not always an easy task to do but resources do exist. Many times the company website is the first place someone will look for any recent announcements or news about the company. Understanding how to use what you have is essential. For instance, going online and making a simple google search on the best marijuana stocks to buy may help a lot. Now, although this is where the search begins always be aware and invest with caution. Investing in the stock market there are no promises that a return will be made. That's why having the most accurate data is key to making the right investment. Below we will discuss 2 marijuana stocks that have shown market growth since the start of the pandemic.
Marijuana Stock Watchlist
Greenlane Holdings, Inc. (GNLN Stock Report)
KushCo Holdings, Inc. (KSHB Stock Report)
Marijuana Stocks To Watch This Month: Greenlane Holdings, Inc. (GNLN )
When it comes to marijuana stocks Greenlane Holdings, Inc. has found a way to thrive in the market. The company is part of the ancillary side of the market. Meaning Greenlane provides various lifestyle products and cannabis accessories to consumers. If we look back at the company's recent 2020 Q3 earnings you will see how Greenlane numbers are up which has caused more investors to take notice. Overall the company's total revenue is up along with a 65% increase in net sales from Q3 in 2019.
As well the company displayed a strong balance sheet which shows enough capital to support any expansion initiatives.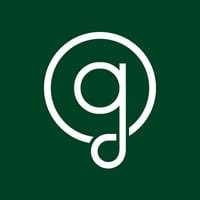 When people look for cannabis stocks to buy being able to see gains like this lets investors know the company is performing well. From the beginning of November to December 9th GNLN stock is up over 60%. Greenlane works with some of the biggest cannabis brands such as PAX and cookies to name a few. With federal cannabis legislation upon us, many investors are watching to see what unfolds. If things work in the favor of the cannabis industry Greenlane will be in an even better position to see more gains. With the company showing signs of continued growth Greenlane Holdings looks to be a promising marijuana stock to watch in 2021.
Marijuana Stocks To Watch This Month: KushCo Holdings, Inc. (KSHB)
KushCo Holdings, Inc. is a marijuana stock that has found its way on to the watchlist of more investors. KushCo Holdings is a cannabis company that just like Greenlane provides top-quality ancillary products to the cannabis industry. Over the last few weeks, KHSB stock has had an uptick in trading. From November 19th to December 9th KSHB has increased over 30% in the market. Though some may feel these gains aren't big enough to matter. However subtle gains like this show the company has consistent price movement. Which is one of the signs investors look for when finding a marijuana stock to buy.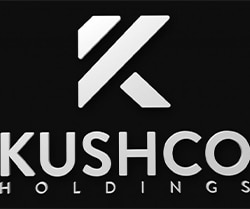 In the company's most recent announcement KushCo has joined forces with United Pacific. If you don't know United Pacific owns and operates gas stations and convenience stores spread out across the Western United States. Currently, Unite Pacific is recognized as the largest independent company to run this size operation with over 350 locations. The purpose of this venture is to have KushCo's CBD products in all of United Pacific's stores. This deal may turn out to make each invested party a great deal of money. CBD just like cannabis is becoming more of a mainstream product that is now accessible almost anywhere in the U.S.
Thoughts From KushCo's Co-founder
"Over the past year, we have made significant inroads into the burgeoning CBD market despite regulatory and COVID-19 related headwinds that have impeded growth potential," said Nick Kovacevich, KushCo's Co-founder, Chairman, and Chief Executive Officer. "The United Pacific collaboration represents a massive new footprint for our brands and will provide an opportunity to meaningfully connect with millions of consumers annually. We will provide United Pacific's store management team with the training and knowledge needed to position their CBD Wellness Centers for success."
As KuhCo Holdings continue to progress with its products and distribution its future is looking good. As the new year approaches KuhCo continues to be viewed as a pot stock to watch in 2021.
---
MAPH Enterprises, LLC | (305) 414-0128 | 1501 Venera Ave, Coral Gables, FL 33146 | new@marijuanastocks.com