Key Marijuana Stocks Making Moves in November 2023
The US cannabis industry is experiencing a notable surge in November 2023. This momentum is evident in the performance of top marijuana stocks. Companies in this sector are releasing their earnings, sparking investor interest. The release of these financial results is impacting marijuana stock prices. Investors are closely analyzing these reports.
Statistics reveal a promising outlook for the US cannabis industry. In general, its projected growth is capturing investors' attention. Experts forecast a significant increase in market value over the next few years. This growth projection is fueling investor optimism. It's also influencing trading strategies.
Investors are using technical analysis for short-term trading. They're capitalizing on market trends revealed by recent earnings reports. Additionally, many are considering core trading of cannabis stocks for long-term investments. This dual approach balances short-term gains with long-term growth potential. It reflects a comprehensive investment strategy in this evolving market.
[Read More] 3 Marijuana Stocks To Watch In A Budding Industry Come 2024
Leading Cannabis Stocks to Watch in November 2023
Cresco Labs Inc. (OTC: CRLBF)
Ascend Wellness Holdings, Inc. (OTC: AAWH)
Verano Holdings Corp. (OTC: VRNOF)
Cresco Labs Inc.
Cresco Laboratories is a vertically integrated American cannabis company. Presently, the company is establishing the national standard for manufacturing branded cannabis products. The company runs 20 production facilities and 68 retail sites throughout 11 states. There are now 28 dispensaries in Florida after the firm launched locations in Palm Harbor and Lake Worth in March. The business terminated its $2 billion merger with Columbia Care on July 31st. Furthermore, the corporations called off their agreement with Sean "Diddy" Combs, the hip-hop tycoon, to buy several divested businesses in Illinois, Massachusetts, and New York for as much as $185 million.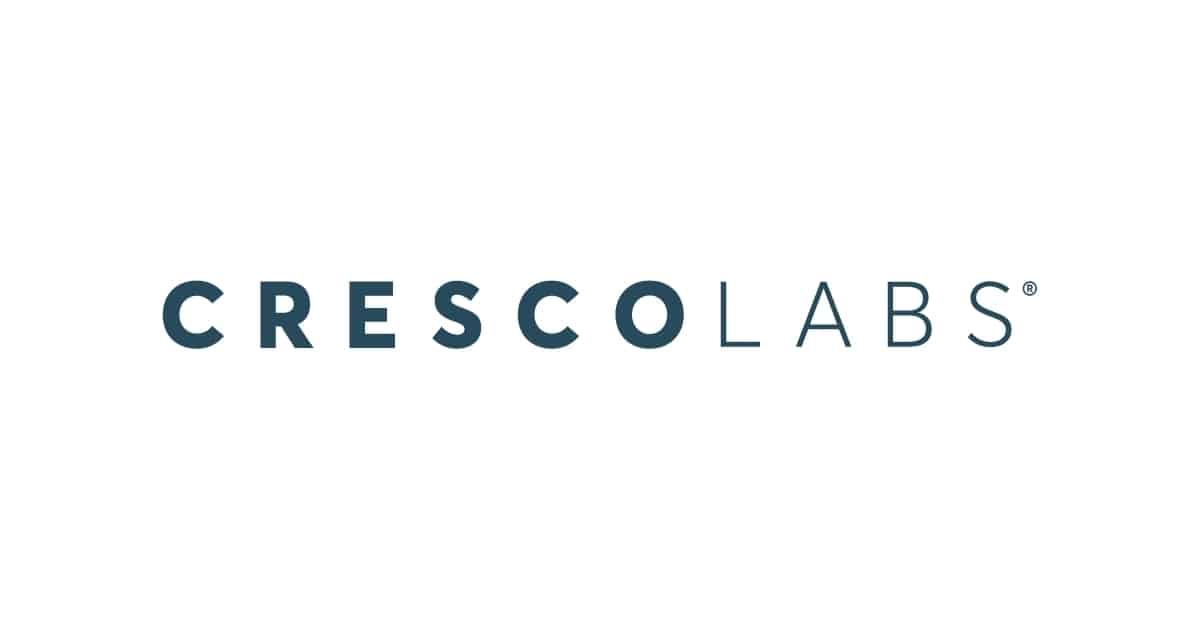 Third Quarter 2023 Financial Highlights
The third quarter revenue was $191 million, with retail growth and strong performance in core markets helping to offset purposeful attrition from divested assets.
In comparison to Q1, when the Company initiated the Year-of-the-Core strategy, adjusted gross margin1 increased by over 480 bps, adjusted SG&A1 decreased by $40 million on an annualized basis, and adjusted EBITDA margin1 rose by over 1000 bps.
Generated $62 million in operating cash flow through the first nine months of the year.
Gross profit of $94 million, 49% of revenue.
Adjusted gross profit1 of $96 million and adjusted gross margin1 of 51%, up 373 bps from the second quarter.
Adjusted SG&A1 of $57 million, a reduction of $4 million sequentially to just under 30% of revenue.
Adjusted EBITDA1 of $49 million and 26% of revenue, up 21% sequentially as adjusted EBITDA margin1 improved 528 bps.
Generated positive operating cash flow of $41 million, inclusive of $8 million of one-time cash charges related to facility closures, divestiture activity and severance payments.
One-time, non-cash impairment charges totaled $129 million, resulting in a third-quarter net loss of $113 million.
Third Quarter 2023 Operating Highlights
Retained the No. 1 share position in Illinois, Pennsylvania, and Massachusetts2.
Maintained the industry's No. 1 bestselling portfolio of branded flower and branded concentrates and the No. 4 portfolio of branded vapes and branded edibles2.
Branded equivalized unit volume of 20 million, up 28% year-over-year2.
Retail transactions of 1.4 million, a 17% increase year-over-year.
Opened two Sunnyside stores in Florida, bringing the nationwide store count to 70 as of September 30, 2023.
CRLBF Stock Performance
CRLBF shares finished on November 15th  at $1.67, up 34.43% in the last week of trading. The stock is presently trading in a 52-week price range of $1.00-$4.20, showing a 13.89% decrease year to date. According to analysts at CNN Business, CRLBF stock has a 12-month median price target of $2.64 per share. In this case, this represents an increase of 70.16% from its last trading price of $1.67.
[Read More] Marijuana Stocks For Weekly Watch List 2023
Ascend Wellness Holdings, Inc.
There are AWH facilities in Massachusetts, New Jersey, Ohio, Illinois, Michigan, and Michigan. AWH's most important commercial activities include owning and operating facilities that produce well-known strains, as well as having a diverse product line. The company typically manufactures and distributes its products under the brand name Ozone. Candy, concentrates, pre-rolls, flowers, and vape pens are among the cannabis-related things available at the shop. AWH has 31 retail locations and sells items to legal marijuana businesses. The purchase price of MedMen NY Inc. will climb, as agreed upon between Ascend Wellness and MedMen Enterprises Inc.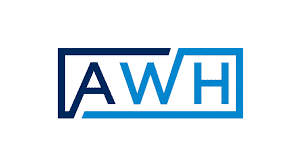 Q3 2023 Financial Highlights
Gross revenue increased 26.6% year-over-year and 12.5% quarter-over-quarter to $169.9 million.
Net revenue, which excludes intercompany sales of wholesale products, increased 27.0% year-over-year and 14.9% quarter-over-quarter to $141.3 million.
Retail revenue increased 22.3% year-over-year and 12.7% quarter-over-quarter to $101.3 million.
Gross wholesale revenue increased 33.4% year-over-year and 12.2% quarter-over-quarter to $68.7 million. Wholesale revenue, net of intercompany sales, increased 40.6% year-over-year and 20.7% quarter-over-quarter to $40.0 million.
Net loss of $11.2 million during the quarter represented an improvement compared to $16.9 million in Q3 2022.
Adjusted EBITDA2 was $29.5 million, representing a 20.9% margin. Adjusted EBITDA improved 38.5% and Adjusted EBITDA margin improved by 356 basis points quarter-over-quarter. Adjusted EBITDA increased 6% and margins declined 406 basis points year-over-year.
As of September 30, 2023, cash and cash equivalents were $63.9 million and net debt[3] was $243.5 million.
Generated $24.2 million of cash flows from operations, representing the third quarter in a row of positive operating cash flow. This excluded a benefit from receipt of $3.3 million in cash received during the quarter related to the employee retention tax credit ("ERTC"), which was collected and then returned to the lender as debt repayment of an advance previously received. The Company generated $12.9 million in Free Cash Flow in Q3, excluding this same ERTC cash receipt.
AAWH Stock Performance
AAWH stock closed on November 15th  at $1.23, up 12.89% in the past week of trading.  Currently, the stock has a price range of $0.46.4-$2.32, up 4.35% year to date. According to analysts at CNN Business, AAWH stock has a 12-month median price forecast of $3.25 per share. In this case, it would represent an increase of 170.83% from its last trading price of $1.23.
[Read More] Top Ancillary Cannabis Stocks for Late 2023
Verano Holdings Corp.
Founded in the US, Verano Holdings Corp. is a vertically integrated, multi-state cannabis company. The company sells upscale cannabis products under various brand names. Verano is located in 13 states, 129 dispensaries, and 14 production and processing facilities. Still, the business is well-known throughout Florida and operates 63 locations there. Zen LeafTM and MÜVTM, two of the company's retail brands, run dispensaries that serve both medical and recreational users. The company opened its 68th location in Florida on June 1st in Miami Kendall.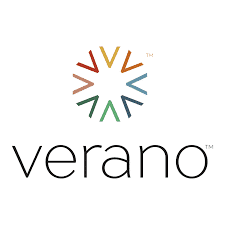 Third Quarter 2023 Financial Highlights
Revenue of $240 million increased 5% year-over-year and increased 3% versus the prior quarter.
Introducing state-level revenue to be reported on a recurring basis.
Gross profit of $133 million or 55% of revenue.
SG&A expense of $86 million or 36% of revenue.
Net loss of $(18) million.
Adjusted EBITDA2 of $89 million or 37% of revenue.
Net cash provided by operating activities of $37 million.
Capital expenditures of $10 million.
Free cash flow1 of $27 million.
2023 Guidance
The Company raises its free cash flow1 guidance for the year to $72-76 million, up from $65-75 million, and lowers its capital expenditures guidance to $30-37 million, down from $35-50 million.
VRNOF Stock Performance
VRNOF shares closed at $4.46 on November 15th, up 13.49% in the past week of trading.  In this case, the stock has a 52-week price range of $2.53-$6.08 and is up 42.95% year to date. According to analysts at Tip Ranks, VRNOF stock has a 12-month average price target of $7.99 per share. This would represent an increase of 79.15% from its last trading price of $4.46.
Top Cannabis Stocks: Top Picks in the Marijuana Market
In the long run, as November 2023 continues, the US cannabis market is showing strong growth. Both long-term investors and short-term traders will find favorable conditions as a result of the major participants in this industry releasing their earnings reports. These companies are a desirable addition to diversified investment portfolios because of the encouraging figures regarding the industry's anticipated growth, which point to a bright future. As a result, Astute investors have the chance to profit from this expanding market by striking the correct mix between fundamental trading techniques for long-term investment and technical analysis for quick returns.
It's evident that the marijuana stock market is about more than simply quick profits when we close the book in November 2023; it's also about seeing potential down the road and making investments in it. A change in investment trends is indicated by the way the cannabis industry is developing and how it is becoming more integrated into mainstream markets. Overall, the top marijuana stocks listed above are worth considering for investors who have an eye for emerging markets and who are seeking for stocks with strong growth prospects. In addition, by using well-informed techniques, they stand to gain a great deal from this green revolution.
---
MAPH Enterprises, LLC | (305) 414-0128 | 1501 Venera Ave, Coral Gables, FL 33146 | new@marijuanastocks.com