Finding the Golden Nuggets: Top Marijuana Penny Stocks Under $1 for Investors
Do you want to know which marijuana stocks to buy in June? Last month, bipartisan United States House and Senate lawmakers revived the SAFE Banking Act, revitalizing the cannabis sector. Senator Chuck Schumer announced last week that a committee vote would occur immediately after a preliminary hearing. He also stated his intention to link judicial reform legislation to SAFE Banking.
The cannabis industry in the United States has received much attention recently. Investors are growing more interested in the intriguing possibilities of this developing sector as the legal environment surrounding cannabis improves. Despite the growing popularity of marijuana, financial institutions have struggled to provide banking services to cannabis-related businesses. This issue sparked the development of the SAFE Banking Act, ground-breaking legislation that tackles the challenges that cannabis entrepreneurs encounter and the banking sector.
Cannabis penny stocks are one area where new investors can hope to benefit quickly. The share price of a penny stock is less than $5. Despite the industry's well-known high market volatility, short-term investors have the potential to benefit significantly. Despite the tremendous volatility of the market, these marijuana companies have the potential to generate significant returns for short-term investors. The cannabis market will more than triple in the next five years. Let's look at two of the most notable marijuana stocks that had gains in 2023.
[Read More] Marijuana Stocks To Watch For Better Trading In June
Small Investments, Big Potential: Uncovering Marijuana Penny Stocks Under $1
MedMen Enterprises Inc. (OTC: MMNFF)
TPCO Holding Corp. (OTC: GRAMF)
MedMen Enterprises Inc.
MedMen is a major cannabis shop in the US, with locations in California, Nevada, Illinois, Arizona, Massachusetts, and New York. The company offers a diverse selection of high-quality items through its premium retail locations, proprietary delivery service, and curbside and in-store pickup, including MedMen-owned brands MedMen Red, Moss, and LuxLyte. MedMen Buds, an industry-first loyalty program, provides members access to special promotions, product drops, and content. According to MedMen, legalizing and regulating cannabis will make the world a safer, healthier, and happier place.

MedMen continues restructuring efforts in February, emphasizing results to date and announcing the next phases as a strategic evaluation of properties in Arizona, Illinois, and Nevada. The company made substantial efforts in the most recent reported quarter, resulting in a return to positive adjusted EBITDA and a 34% decrease in employee costs across its retail outlets, cultivation facilities, and corporate offices. Along with reducing expenses, the Company is working on localizing retail assortments and improving its cultivation centers' product quality and profitability. Later this spring, deploying a new POS system and loyalty program will result in greater retail efficiencies and dramatically increased consumer involvement. The company expanded its presence in May by opening a store in Morton Grove, Illinois.
MMNFF Stock Performance
MMNFF stock closed at $0.022 on June 14th, up 0.92% in the last month of trading. Currently, the stock has a 52-week price range of $0.012-$0.079 and is up 51.72% year to date.
[Read More] Top Performing US Marijuana Stocks in June 2023: Where to Invest?
TPCO Holding Corp.
TPCO Holding Corp. is one of California's largest marijuana companies. The company brand comprises artist and entrepreneur Shawn Jay-Z Carter, hemp farmer Left Coast Ventures, and direct-to-consumer marketplace Caliva. In general, the corporation cultivates, transports, distributes, and extracts marijuana throughout California. Under 17 owned and authorized brands, the corporation distributes cannabis products worth 250 stock-holding units. Following the formation of Coastal Holdings Company, LLC in October, 11 retail outlets and delivery locations were launched.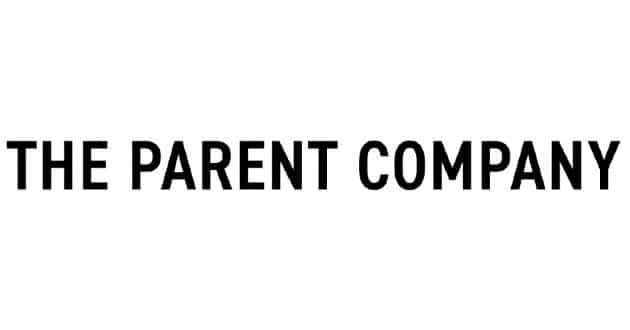 Q1 2023 Financial Highlights
Q1 2023 net sales from continuing operations were $18.1 million (excluding bulk wholesale business which was disposed during Q4 2022).
Gross profit from continuing operations grew 15.8% to $7.8 million, or 43% of net sales compared to $6.7 million, or 30% of net sales in Q1 2022.
Q1 2023 net loss from continuing operations was $16.5 million compared with a Q1 2022 net loss of $33.0 million.
Adjusted EBITDA loss from continuing operations was $9.3 million in Q1 2023, an 57% improvement from a loss of $21.7 million in Q1 2022. Adjusted EBITDA removes the effects of changes in the fair value of financial instruments, impairment charges, stock-based compensation and other non-cash items.
Cash and cash equivalents totaled $76.1 million as of March 31, 2023.
GRAMF Stock Performance
GRAMF stock closed at $0.18 on June 14th, up 9.09% in the last five days of trading. Currently, the stock has a 52-week price range of $0.13-$1.08 and is up 23.29% year to date.
[Read More] 2 Marijuana Stocks To Buy This Monday?
The Thrill of the Penny: Investing in Marijuana Stocks Under $1 for Potential Gains
In general, looking at financials and press releases may make it easier to identify the top cannabis companies on the market. A number of seasoned investors are actively trading short-term positions in the leading cannabis companies in order to gain on the present market volatility. Before building a position, use technical indicators and chart patterns to determine the optimal entry points and take-profit zones. You can improve your ability to execute profitable trades by searching for suitable settings meticulously. Because of their propensity for volatility, the top marijuana stocks may be among the finest to watch in 2023.
---
MAPH Enterprises, LLC | (305) 414-0128 | 1501 Venera Ave, Coral Gables, FL 33146 | new@marijuanastocks.com