Top Cannabis Stocks For March 2023
Are you looking for top marijuana stocks or investment opportunities in the cannabis industry? Several well-known cannabis businesses have been experiencing declines over the last two years, hitting new lows by the end of 2022. Since the legalization of medicinal marijuana in 1996, California has been a market leader for cannabis and one of the biggest in the country. The producers, processors, distributors, and retailers are just a few of the many businesses engaged in the California cannabis market, which has experienced remarkable growth in recent years. In addition, the sector has contributed significantly to the state's tax revenue. According to some projections, California's legal cannabis sales might reach $7.2 billion by 2024.
Despite the industry's expansion, there have also been difficulties and barriers to overcome, including legal restrictions, high taxation, and a strong black market. The state has, though, taken action to solve these problems, including simplifying the licensing procedure for cannabis firms and decreasing taxes on cannabis-related goods. Trading cannabis penny stocks is one method cannabis investors can profit from the present slowdown in the cannabis industry. Any stock that trades for less than $5 is referred to as a penny stock. The strong market volatility associated with these marijuana equities could result in significant returns for short-term investors.
Day traders and swing traders often profit the most when trading in a market like this. Several long-term investors also employ short-term trading tactics in addition to their long-term investments in the cannabis sector. As a result, they stand to gain from daily stock price changes. Investors might be able to profit from the current market trend by taking advantage of the sector's fall. The two top marijuana stocks in the California market for March 2023 are listed below.
[Read More] 3 Marijuana Stocks To Watch In Stock Market Today 2023
Top Marijuana Stocks To For Watchlist In March
Glass House Brands Inc. (OTC: GLASF)
StateHouse Holdings Inc. (OTC: STHZF)
Glass House Brands Inc.
Glass House Brands Inc. a vertically integrated cannabis and hemp company that engages in one of the fastest-growing industries in the country. The company concentrates on the California market, where it creates cutting-edge, environmentally friendly brands to cater to the demands of clients in numerous industries. Some of the company's well-known goods include Forbidden Flowers, Glass House Farms, and Mama Sue Wellness. The business will invest in a 5.5 million square foot greenhouse in Southern California in September 2021. Mark Vendetti is the new company's chief financial officer. A well-known California edibles company, PLUS, was acquired for $25.6 million in December.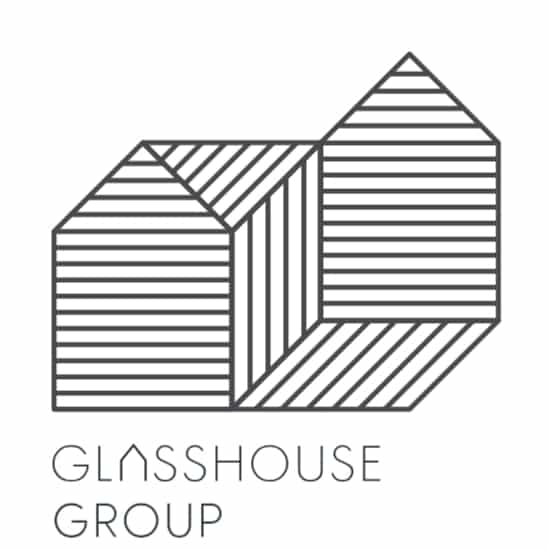 With record wholesale revenue of over $15 million and the full quarter impact of the three NHC shops acquired in September 2022, the company projects Q4 2022 revenue of roughly $31 million to $32 million, within the higher range of guidance of $30 million to $32 million. Due to relatively flat production costs compared to $134 per pound in Q3, in accordance with projections, the gross margin for Q4 2022 is anticipated to be in the mid-30 % level.
After harvesting its first crop in May, the Southern California farm owned by Glass House produced almost as much in July as it did in Q2. Glass House completed the purchase of the Morro Bay Natural Healing Center dispensary in September. By the conclusion of the third quarter, Glass House will have seven retail dispensaries after the Morro Bay dispensary agreement is granted. In January, Glass House added a New Farmacy Dispensary to its retail lineup in Santa Ynez, California. Indeed, Glass House now has nine dispensaries, up from three at the start of 2022.
GLASF Stock Performance
GLASF stock ended at $2.92 on February 27th, up 37.72% in the last month's trading. Currently, the stock has been trading in a 52-week range of $1.78-$6.24. GLASF stock is 52.88% year to date.
[Read More] 2 Marijuana Stocks To Buy Today Before March Begins?
StateHouse Holdings Inc.
StateHouse Holdings was among the first six American companies to receive a cannabis license. The company, once known as Harborside, now has 13 sites in Oregon and California after adding two more outlets. In 2021, StateHouse began growing its footprint in California, and it is expected that this trend will continue in the future. StateHouse's Salinas growing facility has grown, enabling year-round production and a more than doubling crop capacity. On March 1st, the company successfully purchased Urbn Leaf; in March, Loudpack was also acquired.

StateHouse reports that third-quarter net revenues totaled $30.8 million, up 77% over the second quarter's $17.5 million total. The primary drivers of the rise in overall net sales were the acquisitions of LPF JV Corporation and UL Holdings Inc. ("Urbn Leaf") ("Loudpack"). Together with the opening of the Harborside branded retail dispensary in San Francisco's Haight Ashbury neighborhood. The Urbn Leaf branded retail dispensary in Grossmont in April 2022. Gross profit increased by 31% to $11.1 million from $8.4 million in the third quarter of 2021 before biological assets were taken into consideration. In the third quarter of 2022, retail sales made up 53.4% of all sales, an increase of $7.3 million from the third quarter of 2021.
The West Hollywood Urbn Leaf dispensary opened for business on January 9, according to StateHouse. StateHouse anticipates that its Adjusted EBITDA will be significantly positive in 2023 due to the significant cost reductions and efficiency it has already attained and its financial projections.
STHZF Stock Performance
STHZF stock closed at $0.056 on February 27th  and has a 52-week price range of $0.0515-$0.68. In this case, CNN Business analysts gave STHZF stock a median price target of $0.28 per share. This would represent an upside of 399% from its last trading price of $0.056.
[Read More] Top Marijuana Penny Stocks With The Best Year To Date Performance In 2023
Investing In Penny Pot Stocks For March 2023
The value of these marijuana stocks in 2023 could increase due to several forthcoming factors in the months ahead. Finding the top cannabis companies on the market can be done by researching their financials and press releases. To capitalize on the present market volatility, many seasoned investors actively trade short-term positions in the top cannabis stocks. Use technical indicators and chart patterns to identify the best entry points and take-profit areas before establishing a position. Your ability to conduct profitable transactions can increase by actively looking for advantageous situations. These can be some of the best penny stocks to follow in 2023 due to the notable volatility of the most well-known US marijuana stocks.
---
MAPH Enterprises, LLC | (305) 414-0128 | 1501 Venera Ave, Coral Gables, FL 33146 | new@marijuanastocks.com