Investing In Cannabis Stocks In March 2023
Are you interested in purchasing marijuana stocks in 2023? Trading cannabis penny stocks is one-way cannabis investors are taking advantage of the present slowdown in the cannabis industry. Any stock that trades for less than $5 is considered a penny stock for clarity's sake. Short-term investors might still anticipate seeing significant gains despite the marijuana industry's well-known high level of market volatility.
The federal cannabis reform and SAFE Banking laws are now being delayed by Congress, hurting the cannabis industry.  But several investors are seeking investment opportunities as the marijuana industry is predicted to develop at a compound annual growth rate of at least 25% until 2030. Opportunities for new and established businesses are expanding as states, and entire nations decriminalize or legalize cannabis. This is especially noteworthy in light of President Biden's announcement in October 2022 of marijuana changes that could represent steps toward the federal decriminalization of cannabis.
The American cannabis market is one sector that will expand considerably.  Investors can profit from the market's momentum by utilizing the sector's rebound. Below is a list of the 3 top marijuana stocks under $2 to watch in March.
[Read More] Top Marijuana Penny Stocks With The Best Year To Date Performance In 2023
Best Marijuana Stocks To Watch In March
Ascend Wellness Holdings, Inc. (OTC: AAWH)
Planet 13 Holdings Inc. (OTC: PLNHF)
TerrAscend Corp. (OTC: TRSSF)
Ascend Wellness Holdings, Inc.
AWH facilities can be found in Massachusetts, New Jersey, Ohio, Illinois, Michigan, and Michigan. Owning and operating facilities that produce strains that win prizes and having a properly thought-out product line are the main commercial activities of AWH. The corporation has frequently used the brand Ozone to produce and market its products. The business offers a range of cannabis-related products, including candies, concentrates, pre-rolls, flowers, and vape pens. AWH operates 17 retail stores and provides products to licensed marijuana businesses. Ascend Wellness and MedMen Enterprises Inc. have agreed to raise the purchase price of MedMen NY Inc.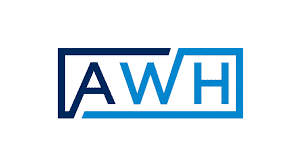 AWH reported third-quarter gross revenues of $134.3 million, an increase of 14.1% and 27.8% from the second and first quarters, respectively. To reach $111.2 million, net revenue—which excludes intercompany sales of wholesale goods—rose 14.1% quarterly and 17.9% annually. Moreover, retail sales increased by 9.6% to $82.8 million during the quarter. Compared to Q2 2022, when the company lost $21.2 million, it lost $16.9 million this quarter. On January 25, the company announced that it had signed an agreement to acquire Devi Holdings, Inc.'s assets in Maryland. Devi owns and operates four legally recognized dispensaries under the names Nature's Medicines and True Wellness in Aberdeen, Crofton, Ellicott City, and Laurel. The company will release its fourth quarter and full-year 2022 results on March 14th.
AAWH Stock Performance
AAWH stock closed on February 24th  at $1.16, down 10.77% in the past month of trading.  Currently, the stock has a price range of $0.98-$4.49, up 0.87% year to date. According to analysts at Tip Ranks, AAWH stock has a 12-month median price forecast of $5.50 per share. In this case, it would represent an increase of 374.14% from its last trading price of $1.16.
[Read More] Best Marijuana Penny Stocks To Watch Under $1
Planet 13 Holdings Inc.
A well-known dispensary on the Las Vegas Strip is Planet 13's 112,000-square-foot Superstore. In 2021, Planet 13 will become the largest marijuana shop in the state when it constructs a massive store in Orange County. On planet 13, there are two of the biggest cosmic superstore dispensaries. The Medezin location provides a retail dispensary in addition to a streamlined version of the business's main website. In March, the company successfully acquired California's Next Green Wave thanks to vertical integration.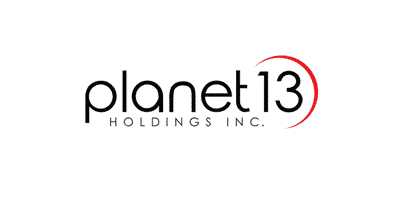 Revenue for Planet 13 fell by 22.2%, from $33.0 million to $25.6 million, in the third quarter of 2022. Moreover, the gross profit decreased by 41.2% and 53.8%, respectively, from $10.6 million to $10.7 million. Instead of a loss of $2.7 million, the corporation experienced a net loss of $6.3 million. Moreover, the adjusted EBITDA was $0.4 million as opposed to $2.6 million. The business was successful in purchasing a 23,500-square-foot facility in Florida on July 5. A proposal that includes a consumption lounge is also being developed by Planet 13 for the SuperStore expansion in Vegas. Nevada swiftly grew, so the first harvest for the company happened in September.
The long-running Las Vegas SuperStore experience will soon include a consumption lounge, Planet 13, revealed in December after considerable anticipation. On January 19, the firm unveiled the fourth location of their envisioned network of Florida dispensaries, which is located in Port Orange on the "Fun Coast." Port Orange is part of a popular vacation destination with a population of over 600,000, the metropolitan region of Deltona, Daytona Beach, and Ormond Beach.
PLNHF Stock Performance
PLNHF stock closed on February 24th  at $0.8833, down 6.03% in the last month of trading.  Currently, the stock has a 52-week price range of $0.603-$2.94 and is up 44.80% year to date. According to analysts at CNN Business, PLNHF stock has a 12-month forecast median target of $1.03 per share. In this case, this would represent an increase of 17.05% from its last trading price of $0.8833.
[Read More] Top Ancillary Cannabis Stocks To Buy? 2 To Watch In March
TerrAscend Corp.
TerrAscend cultivates and sells marijuana for therapeutic and recreational reasons in the US and Canada. The company is a significant cannabis grower in the US and has facilities in Pennsylvania, New Jersey, and California. The company's primary goals are the production and selling of artisan cannabis products as well as hemp and cannabis-infused products. TerrAscend has created various products in Maryland under the Kind Tree brand. The Kind Tree brand is now produced in Maryland utilizing 15 distinct flower kinds, and it will soon add vapes and half-gram pre-rolls to its product line.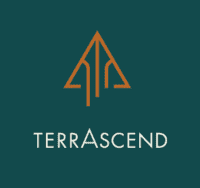 In November, TerrAscend announced an increase in third-quarter net revenue to $67 million, or 3.4% more than the same period the previous year and 36.4% more than that. Moreover, the gross profit margin decreased from 35.5% in Q2 2022 and 43.7% in Q3 2021 to 36.3% this quarter. Adjusted EBITDA1 increased by 96% sequentially and 22.8% annually to $11.3 million. In contrast to a net gain of $14.2 million for the second quarter of 2022, the corporation reported a GAAP Net Loss of $311 million. The business acquired a partnership in Q3 to establish the Cookies brand just in Pennsylvania. At each of the three Apothecarium locations in New Jersey, TerrAscend has set up "Cookies Corners."
TRSSF Stock Performance
TRSSF stock closed at $1.70 on February 24th, up 26.87% in the past month of trading. Currently, the stock has a 52-week price range of $1.00-$6.06 and is up 50.44% year to date. According to analysts at Tip Ranks, TRSSF stock has a 12-month average price target of $2.08 per share. In this case, this would represent an upside of 22.46% from its last trading price of $1.70.
Finding The Best Pot Stocks In 2023
Examining their financials and press releases may make it easier to identify the best cannabis companies on the market. Several seasoned investors routinely trade short-term positions in the leading cannabis stocks to take advantage of the current market volatility. Before taking a position, use technical indicators and chart patterns to determine the ideal entry points and take-profit zones. You can improve your capacity to carry out profitable trades by actively seeking out favorable setups. Due to the noteworthy volatility of the most well-known US marijuana stocks, these may be some of the top penny stocks to follow in 2023.
---
MAPH Enterprises, LLC | (305) 414-0128 | 1501 Venera Ave, Coral Gables, FL 33146 | new@marijuanastocks.com