Top Cannabis Stocks With Momentum In May
Are you looking for the top marijuana stocks to invest in for May? This month, bipartisan United States House and Senate lawmakers resurrected the SAFE Banking Act, revitalizing the cannabis sector. Furthermore, Senator Chuck Schumer announced last week that a committee vote would occur soon after a preliminary hearing on Thursday. He also stated that he intends to link judicial reform legislation to SAFE Banking.
The cannabis industry in the United States has garnered much attention recently. As the legal framework surrounding cannabis evolves, investors are increasingly interested in this expanding industry's exciting potential. Despite marijuana's growing popularity, financial institutions have faced significant difficulties in providing banking services to cannabis-related businesses. This issue prompted the introduction of the SAFE Banking Act, ground-breaking legislation that addresses the challenges of cannabis entrepreneurs and the financial system.
Cannabis penny stocks are one industry where new investors may realize quick returns. A penny stock has a market value of less than $5 per share. Short-term investors could win significantly despite the industry's well-known high market volatility. Despite the tremendous market volatility, these marijuana companies have the potential to generate big returns for short-term investors. The cannabis market will more than triple in the next five years. Let's look cosey at 3 top marijuana stocks experiencing gains in May.
[Read More] Ancillary Cannabis Stocks: And the Thriving Cannabis Industry of 2023
Top Cannabis Stocks Gaining In May 2023
Goodness Growth Holdings, Inc. (OTC: GDNSF)
WM Technology, Inc. (NASDAQ: MAPS)
MedMen Enterprises Inc. (OTC: MMNFF)
Goodness Growth Holdings, Inc.
Goodness Growth Holdings, Inc. is a physician-led cannabis firm in the United States. The company grows marijuana in ecologically friendly greenhouses, produces pharmaceutical-grade cannabis extracts, and distributes its products through a network of retail dispensaries and independent dispensaries under Goodness Growth and other brands. It operated 18 dispensaries as of March 11, 2022, including two in Maryland, eight in Minnesota, four in New Mexico, and four in New York. It also distributed wholesale cannabis products through multiple Arizona, Maryland, Minnesota, and New York entities. In June 2021, the firm changed its name from Vireo Health International Inc. to Goodness Growth Holdings, Inc. The corporate headquarters of Goodness Growth Holdings, Inc. are in Minneapolis, Minnesota.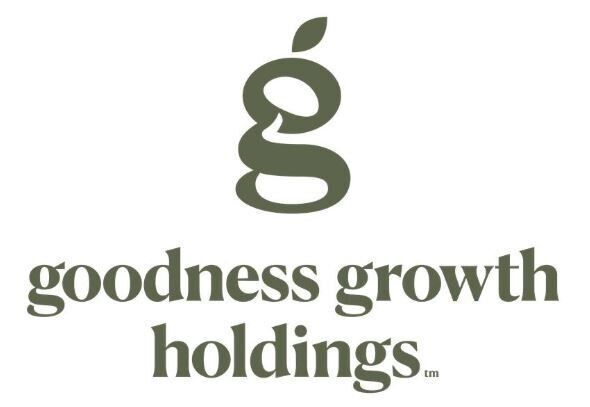 In May, the company reported first-quarter 2023 results with a Q1 revenue of $19.1 million increase of 22.1% YoY and 30.5% excluding discontinued operations. As of March 31, 2023, total current assets were $115.2 million, including cash on hand of $10.3 million, not including $1.7 million in net proceeds related to the Company's recently closed convertible loan facility. Total current liabilities were $96.4 million.
Words From The CEO
"Our first quarter results demonstrate a continuation of the trends we discussed last quarter, with revenue growth in each of our core markets and gross margin performance that has stabilized since the wind down of our former outdoor operations in Arizona. Fundamentally, our strategy this year aims to produce better and more affordable products for patients and consumers in Maryland, Minnesota, and New York, and we believe we are off to a solid start toward achieving these goals. We were also pleased to close on a new $10 million convertible loan facility earlier this month. Although access to capital remains challenging and expensive for cannabis operators, this loan provides us flexibility to execute our plans for the year, which rest upon delivering meaningful operational improvements, driving quality and efficiency within our cultivation and manufacturing facilities, with a priority on being prepared for adult-use transitions in our core markets."

Interim Chief Executive Officer Josh Rosen
GDSNF Stock Performance
On May 19th, GDNSF stock closed at $0.1762, up 61.29% in the last trading month. The stock is currently trading in a 52-week price range of $0.091-$1.83 and is up 10.16% year to date. GDNSF stock has a median price target of $0.20, representing a 13.48% increase from its last trading price of $0.1762.
[Read More] Top Marijuana Stocks With Upside Last Week
WM Technology, Inc.
Weedmaps is an online cannabis retailer and a user and business directory. The company's owner is WM Technology, Inc. As their operating system, cannabis shops often use WM Business's cloud-based SaaS solutions. The solutions and services offered by WM Business frequently make it easier to comply with the cannabis industry's complex and ever-changing regulatory standards. WM Technologies introduced a digital payment option in Ontario in May as part of an effort to broaden its product portfolio. This benefited small enterprises because curbside pickup, delivery, and cashless transactions became more common.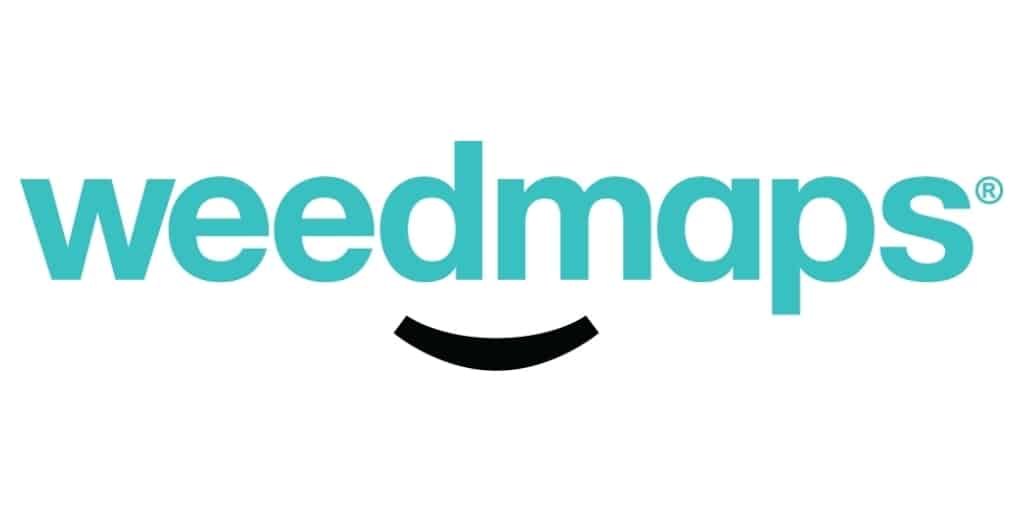 Weedmaps recorded revenue of $48.0 million in the first quarter of 2023, compared to $57.5 million in the first quarter of 2022. Furthermore, the average monthly paying client was 5,641, up from 5,026 in the previous year period. The company's net loss was $4.0 million, compared to a net loss of $31.2 million the previous year. Adjusted EBITDA was $7.1 million, up from $(1.0) million the previous year. The business also provided a forecast for the second quarter of 2023, estimating revenue to be consistent with the first quarter of 2023.
MAPS Stock Performance
MAPS stock closed at $0.9901 on May 18th, up 40.42% in the last month of trading. Currently, the stock has a 52-week price range of $0.596- $6.33 and is down 1.97% year to date. According to analysts at CNN Business, MAPS stock has a 12-month average price target of $2.25 per share. In essence, this would represent an upside of 126.54% from its last trading price of $0.9901.
[Read More] The Best Marijuana Stocks For Cannabis Investing Right Now
MedMen Enterprises Inc.
With stores in California, Nevada, Illinois, Arizona, Massachusetts, and New York, MedMen is a significant cannabis retailer in the United States. MedMen offers a wide variety of high-quality merchandise through its premium retail locations, proprietary delivery service, curbside and in-store pickup, and MedMen-owned brands MedMen Red, Moss, and LuxLyte. MedMen Buds, an industry-first loyalty program, provides members exclusive access to exclusive promotions, product drops, and content. Legalizing and regulating cannabis, according to MedMen, will make the world a safer, healthier, and happier place.

In February, MedMen continues restructuring efforts, highlights results to date, and announces a strategic evaluation of properties in Arizona, Illinois, and Nevada as the next steps. The company has made considerable efforts, resulting in a return to positive adjusted EBITDA and a 34% drop in employment costs across its retail outlets, cultivation facilities, and corporate offices in the most recently reported quarter. Along with right-sizing the expense structure, the Company is making headway on localizing store assortments and enhancing its cultivation centers' product quality and profitability. Implementing a new POS system and loyalty program later this spring will result in greater retail efficiencies and substantially more meaningful consumer involvement.
MMNFF Stock Performance
MMNFF stock closed at $0.025 on May 19th, up 61.29% in the last month of trading. Currently, the stock has a 52-week price range of $0.012-$0.0950 and is up 72.41% year to date.
Pot Stocks With Significant Gains In May 2023
In general, analyzing financial statements and press releases will help you choose the greatest cannabis companies on the market. Many seasoned investors are aggressively trading short-term positions in the largest cannabis businesses to profit from present market volatility. Examine technical indicators and chart patterns before entering a trade to determine the optimum entry and exit points. By consistently hunting for favorable setups, you can boost your chances of profitable trade execution. Because of their volatility, they are the most well-known. These could be the best marijuana stocks to watch next week.
---
MAPH Enterprises, LLC | (305) 414-0128 | 1501 Venera Ave, Coral Gables, FL 33146 | new@marijuanastocks.com