Best Cannabis Stocks For Investors In October
Are you searching for the top marijuana stocks to buy now that the market is weak? In general, the cannabis market is currently trading close to 52-week lows as the next FED meeting draws near. At this point, it could be a smart idea to compile a watchlist of cannabis stocks to buy when the market bottoms out. Leading cannabis companies in the US have continued to grow in states where it is legalized.
Actually, since the pandemic, the US cannabis market has expanded dramatically and surpassed Canadian LPs as the largest revenue producer. US marijuana stocks have lost some of their recent gains after an August increase as a result of market volatility. When trading in a market like this one, day traders and swing traders usually make the greatest earnings. Some long-term investors also elect to use short-term trading tactics on top of their sizable long-term investments in the cannabis sector.
Delays in implementing federal cannabis laws have affected the US cannabis industry, which generates billions of dollars a year. By taking advantage of the sector's falls, investors may be able to benefit from the current market downturn. Below is a list of the top 3 marijuana stocks in the US to watch after the FOMC meeting.
[Read More] 3 Marijuana Stocks To Watch This Tuesday
Best Cannabis Stocks To Add To Your Watchlist Before October
Trulieve Cannabis Corp. (OTC: TCNNF)
Ayr Wellness Inc. (OTC: AYRWF)
Planet 13 Holdings Inc. (OTC: PLNHF)
Trulieve Cannabis Corp.
The marijuana company with the most market share in Florida is Trulieve Cannabis Corp., which has operations in eleven states. With 175 retail sites, the company dominates the cannabis market in the US. The company has 4 million square feet of processing and expansion space. Trulieve just received a production license from Georgia, strengthening its presence in the Southeast cannabis market. By opening its first dispensary in Massachusetts, the business has prepared the path for further growth. The business increased its capacity for production in the southwest in February by buying a 64,00 square foot growing facility close to Phoenix. By concluding the acquisition of Greenhouse Wellness West Virginia Dispensaries LLC in April, the company increased its geographic reach in West Virginia.

In its second quarter 2022 results, the company reported revenue growth of 1% sequentially and 49% yearly, from $215.1 million to $320,3 million. Retail revenue climbed by 3% to $298.6 million, but wholesale, licensing, and other revenue decreased by 22% sequentially to $21.7 million. In comparison to the company's first-quarter gross profit of $178.2 million and GAAP gross margin of 56%, the second quarter of 2022 saw a gross profit of $182.2 million and a GAAP gross margin of 57%. The fact that Trulieve's net loss was $22.5 million, down 30% from the previous quarter, is noteworthy. The company reduced its 2022 forecast to $1.25-$1.3 billion with an adjusted EBITDA range of $415-450 million.
TCNNF Stock Performance
TCNNF stock closed on September 20th at $10.35 up 19.39% in the last month of trading. Currently, the stock has a 52-week price range of $10.33-$34.75 and is down 60.21% year to date. According to analysts at Tip Ranks TCNNF stock has a 12-month average price target of $31.90 per share. In this case, this represents an upside of 208.21% from its last trading price of $10.35.
[Read More] Best Marijuana Stocks For 2022? 2 US MSOs On Watch In September
Ayr Wellness Inc.
The well-known cannabis company Ayr Wellness Inc. is situated in Florida. The corporation owns 67 marijuana businesses, 50 of which are located in Florida. In order to grow in Illinois, the company also purchased Herbal Remedies Dispensaries, LLC. Ayr has been given permission to dispense massive amounts of marijuana for adult use in Massachusetts dispensaries. The company has opened its sixth operational, affiliated dispensary in Pennsylvania. After getting certification from Arizona regulators, Ayr's 86,000-square-foot processing and the growing facility was ready to begin operations in December. The company made a significant acquisition in the beverage industry on February 15th when it bought Levia Cannabis Infused Seltzer.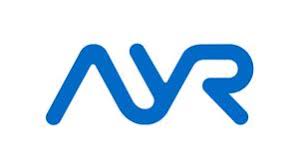 ARY reported revenue of $110.1 million for the second quarter of 2022, up 20.6% from the second quarter of 2021. Additionally, the gross profit, which was $40.3 million in Q2 2021, climbed by 80.6%. The company's adjusted EBITDA was $19.6 million, a 28.5% decline from Q2 2021. The company expects sales, Adjusted EBITDA, and operating income to rise by around 10% sequentially from Q2 2022 to Q3 2022. The rate of consecutive increase will quicken in Q4 2022. AYR ended the quarter with $116.7 million in cash on hand. The company also closed real estate finance arrangements in the third quarter totaling $81.5 million, bringing the YTD total to $108 million with an annualized blended cost of capital of 7.8%.
AYRWF StockPerformance
AYRWF stock closed on September 20th at $3.35 down 16.18% in the last month of trading. Currently, the stock has a 52-week price range of $3.30-$26.93 and is down 77.93% year to date. According to analysts at Tip Ranks AYRWF stock has a 12-month average price target of $18.43 per share. In this case, this would represent an upside of 450% from the last price of $3.35.
[Read More] Best Long-Term Investments In Cannabis Stocks? 2 Marijuana REITs To Watch Now
Planet 13 Holdings Inc.
On the Las Vegas Strip, Planet 13 is well-known for its 112,000-square-foot Superstore dispensary. In addition, Planet 13 constructed a megastore in Orange County in 2021, making it the biggest cannabis dispensary in the state. Two of the biggest superstore dispensaries in the entire globe are located on Planet 13. The Medezin store features a retail dispensary area and is a condensed version of the business's main website. In order to finalize the acquisition of California's Next Green Wave in March, the company used vertical integration.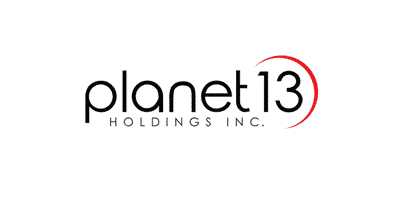 For the second quarter of 2022, Planet 13 brought in $28.4 million, an increase of 10.6% over the first quarter. The business lost $2.0 million in Q2 2022 as opposed to a net loss of $2.1 million in Q1 2022. Additionally, adjusted EBITDA for Q2 2022 was $3 million. A lease for the company's second and third dispensaries, which are slated to operate in Florida in May and June, is allegedly just now complete. The company was successful in acquiring a 23,500-square-foot building on a Florida property on July 5. Additionally, Planet 13 is putting together a request to add a consumption lounge to the SuperStore expansion in Vegas.
PLNHF Stock Performance
PLNHF stock closed on September 20th at $1.22 down 4.69% in the last five trading days.  Currently, the stock has a 52- week price range of $1.08-$4.87 and is down 58.78% year to date. According to analysts at CNN Business PLNHF stock has a 12-month forecast median target of $2.33 per share. In this case, this would represent an increase of 91.03% from its last trading price of $1.22.
US PotStocks In Q4 2022
Numerous probable events that could take place in the coming months could lead to these cannabis stocks gaining momentum towards the end of 2022. Finding the top cannabis companies on the market may be made simpler by looking at their financials and press releases. Several professional traders are actively investing short-term in the top cannabis companies in order to profit from the current market turbulence. Use technical indicators and chart patterns to determine the ideal settings prior to opening a position. By doing this, you can increase your chances of making good trades and find profit-taking opportunities. These might be some of the top marijuana stocks to watch this month as September continues to show momentum for top marijuana stocks.
---
MAPH Enterprises, LLC | (305) 414-0128 | 1501 Venera Ave, Coral Gables, FL 33146 | new@marijuanastocks.com