The marijuana industry has been dominated quite heavily buy the companies that can put forth groundbreaking innovation to help the future of the market flow smoother than ever. Only a few companies have been able to put this level of growth into their sights, which has made the market look even brighter for the coming years. While most in the industry keep a close eye on the companies that grow the substance, it seems as though there is quite a large opportunity with the companies that offer alternative products and services to the space.
Leafbuyer Technologies, Inc. (LBUY) is one of the leading online platforms for everything concerned with the marijuana market. Over the past few months, the company has been working to increase the amount of customer loyalty programs that they offer to ensure customer acquisition and retention. Every week, they are able to reach millions of consumers in the industry with their various deals and information sources for the market. The company offers everything from the nearest location to purchase the substance all the way to whether or not there are exclusive deals at that location.
The company recently announced that they have achieved record revenue growth due to its new platform. The company stated that their quarterly sales have shot up by as much as 70% during the quarter ending on the 31st of last month. Their growth rate is more than double the average for the whole of the industry which just goes to show how committed they are to growth.
Kurt Rossner, CEO of Leafbuyer stated that "Leafbuyer continues to accelerate revenue growth quarter to quarter. The results reflect our aggressive sales strategy and ongoing efforts to drive more value to our dispensary and product clients. The diversification of our revenue streams continues as we expand our loyalty platform nationwide. We plan to continue aggressively growing our client base with a constant eye for the right acquisition partners." He went on to state that "we plan to double our sales and support teams by Fall 2019 to manage the increased demand for our products and services." All in all, investors should continue to keep a close eye on Leafbuyer Technologies as they accelerate into the coming years.
Tilray (NASDAQ:TLRY) is one of the leading cannabis businesses based out of the Canadian landscape. The company has quite a bit of production capacity but still does not rank as the top producer in Canada. One of their main focuses has been to partner with a large lineup of impressive companies.
The company has joined up with Anheuser-Busch InBev to begin researching the potential of nonalcoholic cannabis-infused drinks which have become quite the hot topic amongst cannabis businesses. The company has also made it their plan in addition to partnerships, to fill their lineup with large acquisitions including the buyout of Manitoba Harvest and others. Tilray remains an interesting business that presents an opportunity at the top of the market.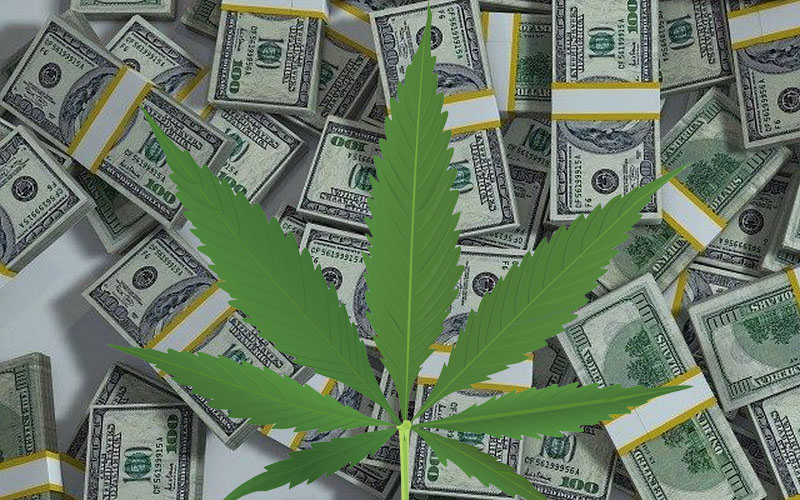 Pursuant to an agreement between an affiliate of MAPH Enterprises, LLC (owners of MarijuanaStocks.com), Midam Ventures LLC and Leafbuyer Technologies Inc., Midam is being paid $50,000 for a period of 30 days beginning November 1, 2018, and ending November 30, 2018. Midam has been paid an additional $50,000 and 40,000 common restricted shares of Leafbuyer Technologies, Inc. extending the contract another 30 days ending December 31, 2018. Midam has been compensated an additional $50,000 by Leafbuyer Technologies and has extended its period of coverage to January 31, 2019. Midam has been compensated an additional $50,000 by Leafbuyer Technologies and has extended its period of coverage to March 1, 2019. Midam has been compensated an additional $50,000 by Leafbuyer Technologies and has extended its period of coverage to April 1, 2019. We own 77,000 shares of Leafbuyer Technologies. We may buy or sell additional shares of (LBUY) in the open market at any time, including before, during or after the Website and Information, to provide public dissemination of favorable Information about Leafbuyer Technologies Inc.
---
MAPH Enterprises, LLC | (305) 414-0128 | 1501 Venera Ave, Coral Gables, FL 33146 | new@marijuanastocks.com