Cannabis Industry Growth And U.S. Marijuana Potential
At the present time, marijuana stocks and the cannabis industry have given investors a glimpse of its growth potential across the U.S. Currently, as American legalization spreads nationwide new data shows how the addition of new legal states adds to revenue growth in the marijuana industry. In fact, in October cannabis sales in Illinois totaled $108.4 million growing over 9% since September. Additionally, revenue sales year-to-date through October are reaching $807.4 million. Also, in newer markets like Maryland, medical dispensary sales are reaching $42.8 million in October almost 86% over sales in October of 2019. On the east coast states like Massachusetts could contribute almost a billion dollars in sales on a yearly basis giving the industry extensive growth potential for 2021.
[Read More]
In a similar fashion 2020 has given way to rapidly growing revenue sales on the west coast. Currently In 2020 overall sales in five states on the west coast grew over 30% in October. Generally, this increase in growth has been led by states like California with 30%, Arizona at 39%, and Nevada which increased by 32%. Similarly, to the east coast on the west coast states are looking to grow to a billion dollars in sales by 2021. With this recent data, one can see the numbers are growing at a rapid pace and there are cannabis stocks that are positioning to benefit from the increased sales.
New Emerging U.S. Cannabis Market Growth
Currently in Arizona Harvest Health & Recreation Inc. (HRVSF Stock Report) continues to build on its dispensary presence in the states. In fact, the company currently has 15 retail locations in the state with a total of 37 across 7 states. As it stands these well-positioned cannabis companies are the entities that will profit off the growing market. On the west coast companies like Planet 13 Holdings (PLNHF Stock Report) have also seen increased revenue growth as Las Vegas resumes some normalcy in the tourism area.  In general, there are many companies that have the potential to be big winners for investors in these emerging cannabis markets.
Although some of these companies have a lot of notoriety others have not gained popularity with investors. In essence, this could mean they have more growth potential due to being undiscovered by the market. For the purpose of researching marijuana stocks that could have more growth potential for 2021, let's take a deeper look into 2 pot stocks to watch that are under the radar in December of 2020.
Marijuana Stock To Watch Under $1: 4Front Ventures Corp.
4Front Ventures Corp. (FFNTF Stock Report) is a national multi-states operator and retailer with a market advantage in mass-produced, low-cost quality brand cannabis products. The company manufactures and distributes a portfolio of over 25 cannabis brand products. Currently, 4Front has operations in Arizona, Illinois, Massachusetts, California, Michigan, and Washington State. Since the company has a presence in many emerging markets its growth potential for the future could be substantial. Recently 4Front announced 3rd quarter 2020 earnings that show an increase of 18% quarter over quarter to $22.3million. In fact, this revenue is a 170% increase year-over-year giving the company operations that are cash flow positive. Currently, 4Front is giving guidance for 2021 with revenue of $170-180 million and an adjusted EBITDA of $40-50 million.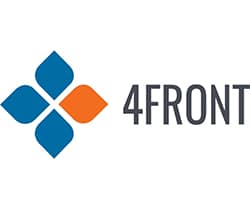 FFNTF Stock is showing an upward trend since March and is currently trading near its 52-week high of $0.94. At the present time, FFNTF stock is up over 80% year-to-date and could have growth potential in 2021. Recently, analysts have given the stock a one-year price prediction of $2.197 a share. If realized FFNTF stock could grow over 100% in a year's time giving investors a decent return on their investment. With this in mind, FFNTF stock is a cannabis stock to watch going into 2021.
Marijuana Stock To Watch Under $1: The Supreme Cannabis Company, Inc.
The Supreme Cannabis Company, Inc. (SPRWF Stock Report) has emerged as one of the world's fastest-growing premium high-quality cannabis producers in Canada. In general, the company has seen strong revenue growth and better operational efficiency in 2020. Currently, Supreme has 45 active retail SKUs present in all 10 Canadian provinces. Also, in the 3rd quarter, the company is reporting its third shipment of medical cannabis to Israel through the Truverra brand. Recently Supreme announced its Q1 2021 financial results and they have become profitable.  In general, the company grew net revenue in the quarter by 24% to $11.9 million from $9.5 million sequentially. As a Canadian cannabis company that specializes in high-quality cannabis Supreme could have more revenue growth in 2021.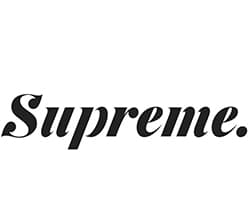 SPRWF stock has not recovered well since the market crash in March. Actually, the stock is currently trading lower than the $0.18 a share price on March 4th. Recently analysts have given SPRWF stock a price prediction of $0.33 an increase of 125% from the current share price. As 2021 gives way to a broader consumer base in North America Supreme could be a go-to high-end cannabis producer in Canada. For this reason, SPRWF stock is a marijuana stock with growth potential for 2021.
[Read More]
---
MAPH Enterprises, LLC | (305) 414-0128 | 1501 Venera Ave, Coral Gables, FL 33146 | new@marijuanastocks.com