Do These Top Marijuana Stocks Have Real Value?
When it comes to finding the right marijuana stocks to buy understanding which company is best for you is key. Sometimes this process can be tough but with the internet and other resources, it can be easier to find the right info. Now just because a particular pot stock isn't up at the moment doesn't mean it's lost its value. Instead, searching to see what may have caused this issue may help determine if it's worth the investment. Due to how volatile marijuana stocks are getting in while stock is down and waiting for it to bounce can be a good strategy. This will allow you to purchase shares at a lower price and sell them higher if the given marijuana stock starts to move up in the market.
[Read More]
Another indicator that investors look for to determine if cannabis stock is a good buy or not is looking at a company's financials. When you can view the current numbers of a company it can give you an idea if they'll bounce back. Now even if the company shows good numbers that is not always a definitive sign a marijuana stock will rise in the share price. Although most times if a company has its finances in order it's a healthy indicator they will. With this info, we can start to research and build a list of to rule out which marijuana stocks may start to rebound in the near future. Below we will discuss the current market action with 3 potential marijuana stocks to watch.
Marijuana Stocks To Watch
Acreage Holdings Inc. (ACRDF Stock Report)
Harborside Inc (HBORF Stock Report)
Indus Holdings, Inc. (INDXF Stock Report)
Will This Marijuana Stock To Watch Perform Well In 2021: Acreage Holdings Inc. (ACRDF)
Acreage Holdings Inc. is a marijuana stock that is said to have good growth potential. Some analysts have gone on to say this marijuana stock to watch may hold more value as a long term play. Meaning they believe it's possible to see ACRDF stock break out in 2021. Currently ACRDF stock is down from the close on December 9th. However, in Acreage Holdings recent Q3 reports the company posted an increase in revenue of 42% generating a total of $31.7 million.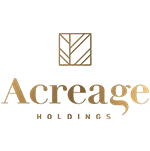 Although this looks good Acreage is still not profitable and operating at a loss of over 20$ million each quarter. However, the company is working to see more gains in 2021. Because the company runs 28 dispensaries spread out across the U.S. investors still believe this is a marijuana stock to watch in 2021.
Will This Marijuana Stock To Watch Perform Well In 2021:Harborside Inc (HBORF)
Marijuana stocks like Harborside Inc hold a unique place in the cannabis industry. Harborside Inc. is one of the first medical marijuana dispensaries to open its doors in California. From the 2nd week of October 2020 HBORF stock has been rising in share price. To be exact HBORF Stock has shot up by over 70% from October 7th to December 10th. As it stands the company seems to be in good standings with its financials. In the company's recent Q3 report Harborside posted having a 42% increase in gross profits year-over-year increase.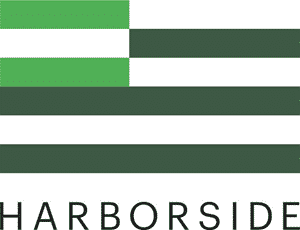 "We've implemented strong operational improvements that have continued our progress towards long term profitability and sustained growth. Harborside continues to be one of the leaders in the Northern California market," said Peter Bilodeau, Chairman, and interim Chief Executive Officer.
Harborside is showing promising overall growth. With the new year approaching Harborside continues to show why they are a marijuana stock to watch in 2021.
Will This Marijuana Stock To Watch Perform Well In 2021: Indus Holdings, Inc. (INDXF)
Indus Holdings Inc. Maybe a lesser-known marijuana stock but the company has been making progress to change that. From the beginning of November to December 4th INDXF stock has gone up by over 42%. This is a good sign that the company is resonating well in the market. Furthermore, if this momentum continues it's possible in 2021 INDXF stock may reach new highs. However, nothing is a guarantee but to go from $0.85 at the start of 2020 to a current average price of $1.55 shows true growth potential.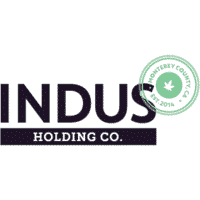 [Read More]
The company was established back in 2014 as one of the cannabis industries' top vertically integrated marijuana stock. The company cultivates process markets and distributes its products as well as offering extraction services. With an increase in cannabis demand, a company like Indus Holdings provides value to the industry and the consumer. So as this marijuana stock prepares itself for what's next to come all in all 2021 is looking good for this marijuana stock to watch.
---
MAPH Enterprises, LLC | (305) 414-0128 | 1501 Venera Ave, Coral Gables, FL 33146 | new@marijuanastocks.com