The Growing Cannabis Industry
As the last trading week of the year kicks off most leading marijuana stocks have continued to see some gains in the market. Currently, market sentiment is off to a positive start in early action with the signing by Trump of a highly anticipated pandemic relief bill. At the present time, most leading cannabis stocks like TerrAscend Corp. (TRSSF Stock Report) have been consolidating at a higher base after reaching new highs in the first week of December. In the U.S. the cannabis industry has managed to thrive in a growing market that has seen 39 states now have some form of legal cannabis. This includes 15 states and the District of Columbia which have established adult recreational use marijuana.
[Read More]
For the most part revenue growth has been substantial for leading cannabis companies in 2020. In fact, most Americans have said in recent polling that they have increased their cannabis consumption during the pandemic. Although the illicit market still continues to have a substantial portion of the market the convenience of local cannabis dispensaries has brought black market consumers in for 2020. As a result, in recent reporting cannabis sales have grown tremendously. Additionally, many of the top marijuana companies have continued to expand through M&A's adding to their portfolios of retail locations. But how much higher can these top marijuana stocks to buy go in 2021?
Cannabis Stocks Continue Having Upward Momentum
As it stands marijuana stocks to invest in currently have a bullish outlook for 2021. In particular, U.S. pot stocks to watch have become better performers than their Canadian counterparts. In essence, many companies from larger companies to the smaller ones in the U.S. have increased growth potential. While some investors may be buying up the larger companies some of the biggest moves for next year might come from the best marijuana penny stocks to buy. Although this kind of cannabis stock is well known for having the most volatility in the market, they do present the chance for large gains in a short period. Because of the stock price fluctuations, these kinds of plays are favored by day traders and swing traders in the market.
Note to investors it's always wise to do your own due diligence before starting a position in any company. Provided that the U.S. cannabis industry continues expanding and increasing sales these marijuana penny stocks could have growth next year. With this in mind let's take a closer look at 2 of the best cannabis stocks to watch under $1.
Marijuana Penny Stocks To Watch Under $1: 4Front Ventures Corp.
4Front Ventures Corp. (FFNTF Stock Report) is a national MSO and retailer, with a market advantage in the mass-produced, low-cost quality branded cannabis products. In general, the company manufactures and distributes a portfolio of over 25 cannabis brands through its retail outlets and Mission dispensaries. Currently, in its most recent reporting, 4Front saw pro forma revenue increase by 170% year over year to $22.3 million. In detail, the recent trend in revenue has been led by the launch of recreational sales in Massachusetts. Additionally, the company has given initial guidance for 2021 with revenue of $170-$180 million. Recently 4Front has continued to focus its efforts on Illinois where the company has opened its 2nd Mission Dispensary in Calumet City, IL.  For the most part, 4Front is showing is continuing to grow its production capacity and could perform well in 2021.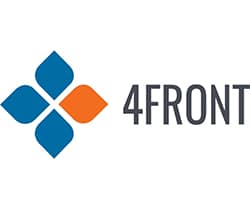 FFNTF Stock hit its 52-week high of $0.94 in early morning trading today December 28th.  Currently, the stock is up over 88% year-to-date and has the potential for more gains next year. At the moment analysts believe the stock could push past the dollar mark with a forecast price of $1.406 within a 12- months period. As long as 4Front continues to expand its footprint in the U.S. FFNTF stock could be a good candidate for your pot stock watchlist for 2021. With this in mind, FFNTF stock is a marijuana penny stock to watch for 2021.
Marijuana Penny Stocks To Watch Under $1: TILT Holdings Inc.
TILT Holdings Inc. (TLLTF Stock Report) is a provider of business solutions to the global cannabis industry. In detail, the company helps cannabis businesses build brands by providing hardware, software, logistics, cultivation, and production. Currently, Tilt has over 2000 brands and cannabis retailers its services across 33 states in the U.S. In addition, the company also has clients in Canada, Israel, Mexico, South America, and the European Union. In its most recent Q3, 2020 reporting the company has revenue of $40.4 million a 5% increase sequentially. Although this was a 12% decline from the year prior the company has a positive adjusted EBITDA of $2.8 million a 134% increase from Q2. In particular TILT's wholly-owned subsidiary Jupiter Research LLC's Canadian revenue improved 20% from the Q2 showing potential growth there also.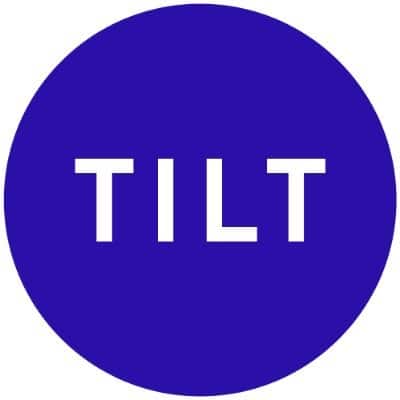 TLLTF stock is currently only up over 7% year-to-date and has a 52-week high of $0.6105 back in June. At the present time, analysts believe TLLTF stock has a forecast price target of $1 in the next 12-months. As TILT continues to help more cannabis companies brand their products the company could grow in the expanding cannabis market. For this reason, TLLTF stock is a cannabis penny stock under $1 to put on your marijuana watchlist for 2021.
[Read More]
---
MAPH Enterprises, LLC | (305) 414-0128 | 1501 Venera Ave, Coral Gables, FL 33146 | new@marijuanastocks.com