Are These Cannabis Stocks Setup For Market Success?
When looking to invest in marijuana stocks having an idea of what niche or kind of company can be a good start. For instance, you have pure-play cannabis stocks along with consumer package goods and extraction service providers. Some find that the ancillary side of investing in cannabis stocks holds less risk. This is because most ancillary companies don't deal with the physical plant but rather something like packaging which all cannabis needs.
Yet if you are having trouble looking for the best marijuana stocks to buy it's best to build a list of potential investments. When building your list of cannabis stocks to watch you must also research all you can to know whether it may be a good investment or not. The more due diligence you do on a particular cannabis stock the easier it is to limit your risk for the best possible return. In addition to learning all you can about a possible investment, you must also follow the market.
Marijuana stocks trade in a volatile market which can add a bit of uncertainty with how fast share prices can change. However, since mid-2020 the cannabis sector has been growing at an exponential rate. So far in 2021, some cannabis stocks have hit new all-time highs. The amount of attention marijuana stocks are getting is bringing in more investors on the promise of federal cannabis reform.
This is why some analysts feel now is as good a time as any to start investing in cannabis stocks before things start to become more regulated. The big focus is on the U.S. cannabis industry and with 2021 starting on an upward path the future of the cannabis industry looks promising for the entire sector. These cannabis stocks below may show to have more value than investors think.
Pot Stock Watchlist 2021
Tilray Inc. (NASDAQ:TLRY)
Neptune Wellness Solutions Inc. (NASDAQ:NEPT)
Tilray Inc.
Tilray Inc. is one of the handfuls of cannabis stocks that have certainly seen better trading days. Recently the company made one of the biggest moves in the industry. The company has partnered up with Aphria Inc. (NASDAQ:APHA) which is now the largest cannabis company in the world. Some analysts feel indifferent about the move as some have said it will be tough for both stocks to trade at the same level.
Essentially saying one may rise while the other stock may drop. 2018 was the highlight of trading for TLRY stock and 2019 being the start of its downtrend. Following this 2020 was a sideways year of trading while 2021 has started with some much-needed momentum. Recently TLRY stock had a heavy uptick that created a stir in the market. From February 5th to the 10th the company had one of its biggest upticks in trading. This increase was one of the largest moves in over a year for gains of 148 percent.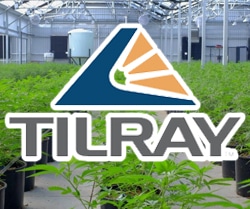 Since then the company has dropped in its share price. With the companies trading history, some feel that the TLRY stock may continue to drop. However, some feel as Canada's legal market picks up more momentum trading may start to look better for TLRY in the near future. For now, investors are keeping watch to see what unfolds with this cannabis stock.
[Read More]
Neptune Wellness Solutions Inc.
Neptune Wellness Solutions Inc. is one of the many cannabis stocks that has been hit by market volatility. This has led the company to trade down in the market. However, even though Neptune has been dropping spikes in trading have produced returns for shareholders. If you look at November 24rd when NEPT stock was $1.53 a share and on the 27th the company shot up in trading showing a 16 percent increase in the market at that time. Heading into December some small momentum continued the first few days but ultimately NEPT stock would begin to dip once again.
For most of December, the company had a bit of a downtrend with small spikes in trading before picking back up at the start of 2021. In the first 3 weeks of 2021, the company saw a small gain before its stock price started to decline. January 4th to the 20th NEPT stock shot up by 24 percent. With how volatile the company is some investors feel NEPT stock may be a better short-term investment versus long-term investment.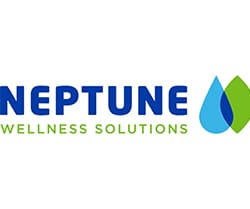 Shortly after this time, NEPT stock began to dip at the end of January. Yet overall had a 9 percent increase in trading for the month. When February came around NEPT stock started to build more momentum which led to seeing more gains. In the first 2 weeks of February, NEPT stock had a nice rally. This spike led to a 72 percent increase in trading. Although down from February highs the company is working on picking up more momentum. As things progress NEPT stock may be one to watch for lower entry points before the company rises in trading.
---
MAPH Enterprises, LLC | (305) 414-0128 | 1501 Venera Ave, Coral Gables, FL 33146 | new@marijuanastocks.com