Marijuana Stocks To Watch Over The Holidays
Marijuana stocks have begun to see more momentum enter the sector. Much of this is due to speculation and what investors believe could happen in the near future. As 2023 gets closer the cannabis industry could see some legislative and regulatory changes. Right now many people are concerned with what will become of federal reform whether it's cannabis banking or the end of prohibtion. Nevertheless, this has sparked the interest of those looking for marijuana stocks to buy.
People want to invest in legal cannabis but are concerned with it being still federally illegal. However, once cannabis prohibition is no more it may be too late for some. As history has shown any positive news on the matter has led to seeing a recovery in trading. Even though the recent upticks have been helpful in taking profits they are short-lived and not sustainable. But the idea is to find a way to use volatility in your favor and take up position during any pullback.
What this does is allow you to buy shares at a low entry point so that at a later time you can see better gains. Investors are preparing themselves with a buy-and-hold strategy in the event we do see federal reform become law. Others are playing the volatile market if they can catch a recovery before it dies down. So if you feel investing in marijuana stocks could be something of interest the companies below could be 2 to check out.
Marijuana Stocks To Keep On Your Radar
Greenlane Holdings, Inc. (NASDAQ:GNLN)
High Tide Inc. (NASDAQ:HITI)
Greenlane Holdings, Inc.
Greenlane Holdings, Inc. develops and distributes cannabis accessories, child-resistant packaging, vape solutions, and lifestyle products in the United States, Canada, and Europe. It operates through two segments, Consumer Goods and Industrial Goods. In recent news, the company has reported its Q3 2022 financial earnings.
[Read More] 2 Marijuana Stocks To Watch in 3rd Week Of November
Highlights And Key Mentions
Revenue for Q3 2022 decreased 31% to $28.7M, compared to $41.3M in Q3 2021. For the nine months ending September 30, 2022, revenue was $115.1 million, a 5% increase from the $110.0 million reported for the comparable prior year period.
Net loss for Q3 2022 was $79.2 million, inclusive of a $66.8 million goodwill and intangible assets impairment charge, compared to $28.7 million in Q3 2021 and $14.5 million in the second quarter of 2022. Basic and diluted net loss of $11.43 per share compared to a loss of $8.19 per share for the prior year quarter, and a loss of $18.01 for the trailing nine months versus a loss of $19.60 for the comparable prior year period.
Adjusted EBITDA loss for Q3 2022 was $11.2 million compared to a loss of $6.9 million for Q3 of 2021. For the nine months ending September 30, 2022, adjusted EBITDA loss was $24.6 million versus a loss of $15.8 million for the comparable period.
High Tide Inc.
High Tide Inc. engages in the cannabis retail business in Canada, Europe, the United States, and internationally. The company designs manufacture and distribute smoking accessories and cannabis lifestyle products. In recent news, the company announced the launch of its NuLeaf naturals multicannabinoid products in Manitoba.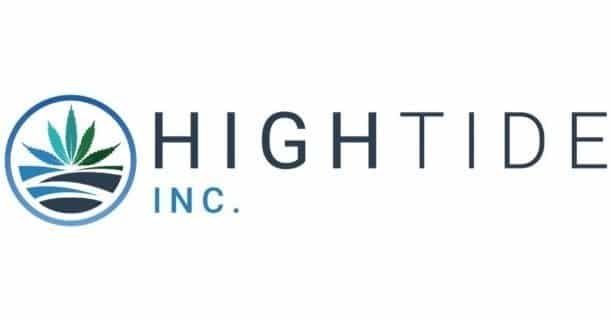 The oil will be available in 1800 ml containers at a concentration of 12 mg/ml for each of the listed five cannabinoids, while the plant-based soft gels will be available in packages of 120, each soft gel containing 3 mg of each of the five listed cannabinoids.
[Read More] Looking To Invest In The Cannabis Industry? 4 Marijuana ETFs To Watch
Words From The Company
"I am delighted to announce that the highly anticipated NuLeaf Naturals Multicannabinoid products are now available for all licensed cannabis retailers to stock in Manitoba, Canada's fifth most populous province. Listing these products across multiple Canadian provinces will ensure greater access to these unique multicannabinoid formulations for even more Canadian consumers."
---
MAPH Enterprises, LLC | (305) 414-0128 | 1501 Venera Ave, Coral Gables, FL 33146 | new@marijuanastocks.com