3 Marijuana Stocks To Watch For Stronger Momentum
Marijuana stocks are still showing volatile behavior in the market. Which comes as no surprise for various reasons. To start marijuana stocks typically trade with an unpredictable trading pattern. This unpredictable pattern comes from the caution and speculation within the sector. With no federal reform in place, it raises fears and investors start to buy and sell quickly. When there is a consistent up-and-down pattern it gives investors a chance to take profits on the upside. As well if there is a decline it gives others a chance to find marijuana stocks to buy.
Also with 2023 around the corner, the speculation of what will take place is as well a reason for this volatile action. Still, some feel with prohibition still in place now is a good time to get invested before things change. For those who are invested in marijuana stocks, they feel once prohibtion is no more we will see more upward consistency. Some people feel with cannabis still federally illegal they are not willing to risk investing past a certain point.
Yet for some time now there has been a lack of upward consistency that makes taking profits tough. A good amount of profitable traders have had to adjust their style to make money from cannabis stocks. Still with more to be seen and done for the cannabis industry as a whole getting invested could ultimately result in the gains you want to see. Just make sure you do your homework beforehand and utilize a good trading strategy.
Top Marijuana Stocks That Could See Better Momentum
Ascend Wellness Holdings, Inc. (OTC:AAWH)
Columbia Care Inc. (OTC:CCHWF)
Lowell Farms Inc. (OTC:LOWLF)
Ascend Wellness Holdings, Inc.
Ascend Wellness Holdings, Inc. engages in the cultivation, manufacture, and distribution of cannabis consumer packaged goods. Its cannabis product categories include flowers, pre-rolls, concentrates, vapes, edibles, and other cannabis-related products. In recent news, the company has released its third quarter 2022 financial results.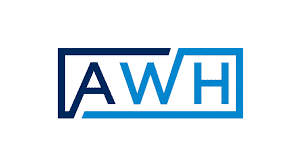 Q3 2022 Financial Highlights
Gross Revenue increased 14.1% quarter-over-quarter and increased 27.8% year-over-year, to $134.3 million.
Net revenue, which excludes the intercompany sale of wholesale products, increased 14.1% quarter-over-quarter and 17.9% year-over-year, to $111.2 million.
Retail revenue grew 9.6% quarter-over-quarter to $82.8 million.
Gross wholesale revenue grew 22.2% quarter-over-quarter to $51.5 million andwholesale, net of intercompany sales, grew 29.6% sequentially to $28.4 million.
Net loss of $16.9 million during the quarter, compared to a net loss of $21.2 million in Q2 2022.
Adjusted EBITDA1 was $27.8 million, representing a 25.0% margin, a 354 basis point margin expansion quarter-over-quarter.
As of September 30, 2022, cash and cash equivalents were $91.4 million, and net debt2 was $219.0 million.
[Read More] 2 Marijuana Stocks To Watch in 3rd Week Of November
Columbia Care Inc.
Columbia Care Inc. cultivates, manufactures, and provides cannabis products and related services. It offers flowers, edibles, oils, and tablets under the Seed & Strain, Triple Seven, gLeaf, Classix, Press, Amber, and Platinum Label CBD brands. On November 14th the company reported its Q3 2022 earnings.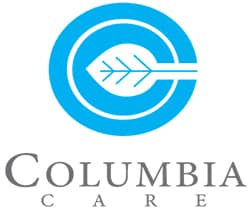 Q3 2022 Earning Results
Quarterly Revenue of $133 Million, an Increase of 2.4% QoQ
Gross Profit of $52 Million, an Increase of 2.5% QoQ
Adjusted Gross Margin1 of 43%, an increase of 33bps QoQ
Adjusted EBITDA1 of $21 Million, an Increase of 74.5% QoQ, and Adjusted EBITDA Margin1 of 16%, an Increase of 653bps QoQ
Lowell Farms Inc.
Lowell Farms Inc. engages in the cultivation, extraction, manufacturing, sale, marketing, and distribution of cannabis products to retail dispensaries in California. Over the last week, the company has made several updates. First Lowell Farms released its unaudited third-quarter 2022 financial results.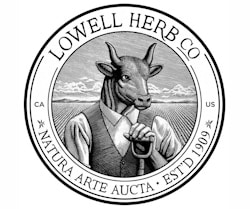 Following this news, the company's chairman George Allen will speak at the Cannavest West conference in Las Vegas. The Chairman will discuss opportunities and strategies for brands expanding beyond California. Particularly in newly legalized state markets.
[Read More] 3 Marijuana Stocks To Know About Before Next Week
Key Mentions And Q3 2022 Highlights
Revenue generated for the three months ended September 30, 2022, was $8.7 million; a decrease of 34% sequentially and down 31% from the third quarter of 2021.
The company changed the accounting for slotting fees paid to retail partners during the quarter. Previously, these fees had been booked as sales & marketing expenses and are now being treated as a deduction from revenues. The change in the accounting resulted in a $0.7m reduction in Q3 revenues, $0.4m of which was related to prior periods.
Lowell brand revenues remain strong increasing to 82% of CPG revenues compared to 66% in the prior quarter.
CPG revenue declined 18% sequentially and 31% from the prior year inclusive of the adverse impact on Q3 revenues resulting from the accounting treatment referenced above.
---
MAPH Enterprises, LLC | (305) 414-0128 | 1501 Venera Ave, Coral Gables, FL 33146 | new@marijuanastocks.com