3 Marijuana Stocks To Buy On Monday?
If you have been watching marijuana stocks over the last 6 months then you are aware of the volatile action. This inconsistent pattern of trading has caused issues for some and joy for others. To be specific not all marijuana stock investors have been able to adapt to the change in the sector. With how quickly a company can rise and fall it makes it tough for some to take profits at the right time. Also because their portfolio is not only filled with cannabis stocks. Still, it gets frustrating when you believe a company will at some point will not only have better trading but consistency.
Yet currently this is not the case as well many feel that the right catalyst will come along to bring in that consistency the sector once had. During the month of November, cannabis companies are starting to report earnings. Historically strong earnings from one company have the potential to bring in momentum to other companies in the sector. Also with the increase in volatile trading, some have been able to adapt and take advantage.
Small gains add up to more profit over time and with the up and down pattern working in some favor. Anytime the sector sees a decline it's viewed not just as a drop but as a chance to find marijuana stocks to buy at lower entry levels. The cliche buy low sell high phrase is to many the best guideline to investing in anything that can make you money. The companies below are a few marijuana stocks to watch this upcoming week.
Marijuana Stocks For Your 2023 Investor Watchlist
Planet 13 Holdings Inc. (OTC:PLNHF)
Greenlane Holdings, Inc. (NASDAQ:GNLN)
Verano Holdings Corp. (OTC:VRNOF)
Planet 13 Holdings Inc.
Planet 13 Holdings Inc. an integrated cannabis company, engages in the cultivation, production, distribution, and marketing of cannabis and cannabis-infused products for medical and retail cannabis markets in Nevada, the United States. Recently the company reported its Q3 2022 financial results.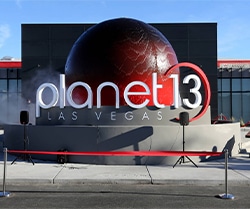 Q3 2022 Financial Highlights
Revenues were $25.6 million as compared to $33.0 million, a decrease of 22.2%
Gross profit was $10.6 million or 41.2% as compared to $17.7 million or 53.8%
Net loss before taxes of $4.0 million as compared to a net income of $0.7 million
Net loss of $6.3 million as compared to a net loss of $2.7 million
Adjusted EBITDA of $0.4 million as compared to Adjusted EBITDA of $2.6 million
[Read More] Are These The Best Marijuana Stocks To Buy Right Now?
Greenlane Holdings, Inc.
Greenlane Holdings, Inc. develops and distributes cannabis accessories, child-resistant packaging, vape solutions, and lifestyle products in the United States, Canada, and Europe. It operates through two segments, Consumer Goods and Industrial Goods.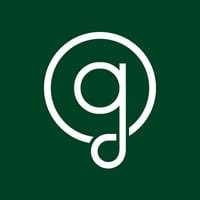 The company is set to host a third-quarter 2022 conference call on November 15th. Plus back on November 1st, Greenlane announced the closing of a $7.5 million public offering. With both of the updates hopefully this will be the catalyst needed to see better momentum and consistent upward trading.
[Read More] Top Cannabis Stocks To Watch Under $2 Now
Verano Holdings Corp.
Verano Holdings Corp. operates as a vertically integrated multi-state cannabis operator in the United States. It engages in the cultivation, processing, wholesale, and retail distribution of cannabis across the United States. The company offers artisanal cannabis products under the Encore, Avexia, MUV, and Verano brands for medical and adult-use markets.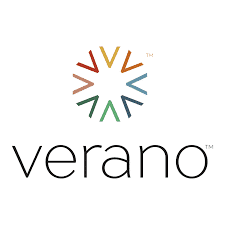 In recent news, the company launched BITS Verano's new low dose high function edibles. BITS are everyday cannabis consumables, containing a gentle blend of low-dose cannabinoid ratios and adaptogens so that consumers can do more with less. As well the company announced it will report its Q3 2022 financial results on November 14th.
---
MAPH Enterprises, LLC | (305) 414-0128 | 1501 Venera Ave, Coral Gables, FL 33146 | new@marijuanastocks.com