What Next Year Will Do For The Cannabis Industry
2020 has been a big year for the cannabis industry. With Covid impacting all sectors of the stock market, marijuana stocks have largely managed to avoid tumultuous trading patterns. In fact, Covid has meant that demand for marijuana has increased greatly in the past six months. Because of this, we have seen prices for pot stocks like GrowGeneration Corp. (NASDAQ:GRWG) and OrganiGram Holdings Inc. (NASDAQ:OGI) increase during that time. As we move to 2021, there are a lot of large changes that are on the horizon. These changes include updates to legislation, a presidential election and more.
[Read More]
As of late 2020, it seems as though the focus has been turned onto U.S. pot stocks. This includes companies like Planet 13 Holdings Inc. (OTC:PLNHF), Charlotte's Web Holdings Inc. (OTC:CWBHF) and Trulieve Cannabis Corp. (OTC:TCNNF). These are just a few examples of American marijuana stocks that could see some potential growth if all things go according to plan. One thing to keep in mind is that the future of the cannabis industry holds some uncertainties. Because of Covid's unpredictable nature, we don't know how marijuana stocks will be affected in the near future. But, we can use the information we have to make an assessment as to what may happen.
The U.S. Cannabis Industry at a Glance
Market research has shown that the U.S. cannabis industry could reach as much as $30 billion I value within the next five years. This is according to a study published recently by the research group New Frontier Data. Although marijuana is still illegal federally, many states have legalized cannabis independently of the Feds. As of September 2020, there are 33 states in the U.S. that have either medicinal or recreational marijuana legalized. This includes behemoth statewide markets like California and Washington.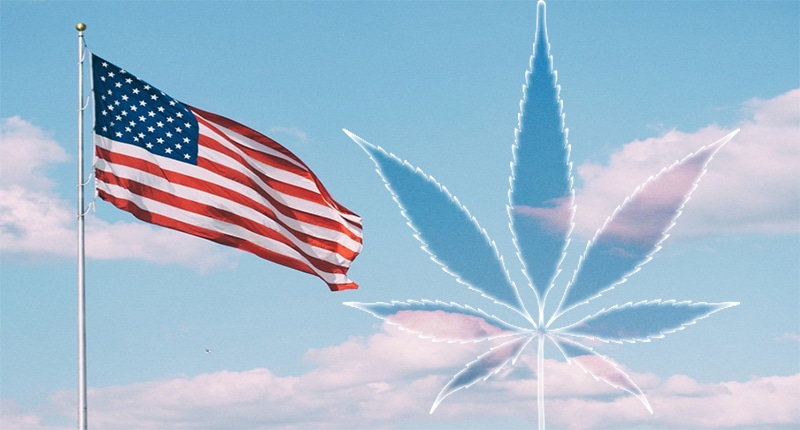 In addition, new marijuana industries like Florida and Massachusetts, are growing at exceptional rates. At the end of this year, there are several states that will vote to potentially legalize cannabis domestically. In the past, we have seen the majority of states with cannabis on the ballot, legalize it in the general elections. This gives us a great deal of hope for the future of U.S. cannabis. While it is always an uncertainty, the potential for growth is tangible amongst marijuana stocks.
Which States Could Benefit Marijuana Stocks at the End of This Year
With 2021 on the horizon, there are several states that could legalize marijuana this year. This includes Arizona, Mississippi, Montana, New Jersey and South Dakota. These states have the potential to become large marijuana industries on their own. What is more interesting however is that if more states legalize cannabis, it would put pressure on the federal government to change its stance on the substance.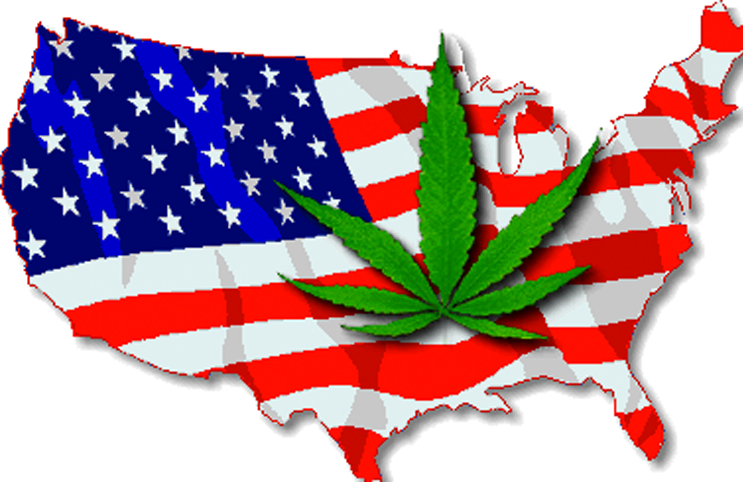 Many believe that the Feds may work on changing cannabis law in the near future. Although this again, is an unknown, it looks like it could be plausible. For that reason, it looks like the cannabis industry could see a large amount of growth in the near future. As investors, we should always stay alert on what is happening in the industry and with our investments. With that, 2021 looks like it will be an interesting year for the cannabis industry.
---
MAPH Enterprises, LLC | (305) 414-0128 | 1501 Venera Ave, Coral Gables, FL 33146 | new@marijuanastocks.com