Best Cannabis Stocks And Current Momentum
Do you want to know which marijuana stocks to buy in November? Last month's extreme market volatility provided tremendous possibilities for short-term traders. The Federal Reserve boosted interest rates by 75 basis points last week, causing market turmoil. The volatility of leading cannabis companies may be increasing as federal cannabis legalization gets forward on Capitol Hill. Marijuana penny stocks are one part of the cannabis business that might provide chances for day traders and swing traders.
Many cannabis investors are actively trading marijuana stocks utilizing short-term trading strategies in an attempt to capitalize on the current volatility. Many of the major cannabis companies' current market valuations are equivalent to penny stocks. Penny stocks are any shares of stock with a price of less than $5. They are known for their high volatility and can see considerable daily price swings. As a result, interest in cannabis stocks has increased in the fourth quarter of 2022. The top three marijuana stocks to watch in the second week of November are highlighted below.
[Read More] 3 Marijuana Stocks To Know About In 2023
Top Gaining Cannabis Stocks In November
Tilray Brands, Inc. (NASDAQ:  TLRY)
Leafly Holdings, Inc. (NASDAQ:  LFLY)
Agrify Corporation (NASDAQ: AGFY)
Tilray, Inc.
Tilray, Inc. is a cannabis consumer packaged goods (CPG) multinational with operations in the United States, Canada, Europe, Australia, and Latin America. As a market leader in Canada, the company has earned a reputation as one of the most successful cannabis businesses in the world. Tilray is preparing to enter the US market in order to increase its business. Tilray was the first company in Germany to cultivate and sell medical marijuana. According to the company, meals and beverages with CBD infusions are in high demand in the US and Canadian markets. Tilray and Great North Distributors decided to collaborate in 2021 to boost the expansion of Canada's legal marijuana business.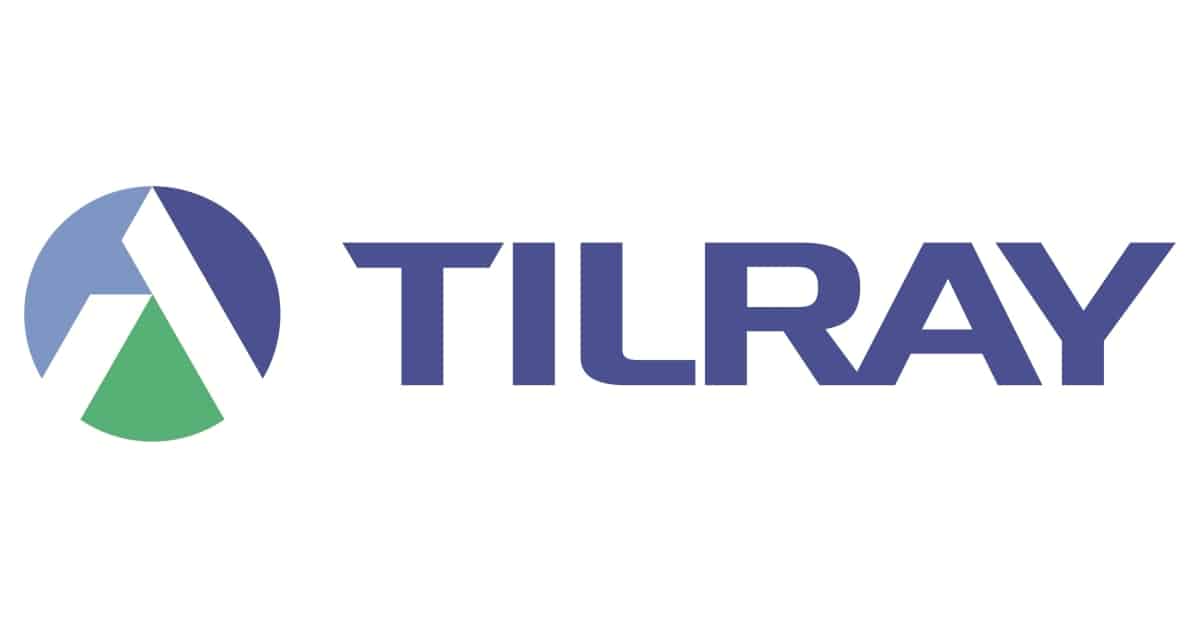 Tilray released its first quarter 2023 results with reported net revenue of $153.2 million. In addition, the company maintained the #1 position in Canada with an 8.5% cannabis market share, driven by Tilray's comprehensive portfolio of adult-use brands. International cannabis revenue was $10.4 million. Also important, Tilray achieved $108 million in annualized cash cost-savings since the closing of the Tilray – Aphria transaction in May 2021, up from $85 million as of May 31, 2022. The company sustained a net loss of $66 million. Also, Adjusted EBITDA of $13.5 million, marking the 14th consecutive quarter of positive adjusted EBITDA and the second-highest achieved in the company's history.
TLRY Stock Performance
On November 4th the shares of TLRY closed at $3.81, up 27% in the past month of trading. The 52-week price range for the stock is $2.65-$13.95 and is down 45.80% year to date. According to CNN Business experts, TLRY stock has a 12-month consensus price objective of $3.90 per share. This represents a 2.05 percent increase over the previous trading price of $3.81.
[Read More] Top Canadian Marijuana Stocks To Buy 1st Week Of November?
Leafly Holdings, Inc.
Leafly Holdings Inc., a well-known online cannabis retailer and consumer resource announced in February that trading in its common stock, LFLY, has opened on the NASDAQ. The company is the most reliable website for locating and purchasing cannabis goods from approved dealers all around the world. Every year, over 125 million people use Leafly to research cannabis and buy it online from nearby businesses. Customers can make informed purchasing selections because of the company's extensive resources, which include technology and advertising services. This assists cannabis businesses in attracting and retaining loyal clients. Customers may now purchase cannabis directly from the company website, owing to the online cannabis delivery service that the company built when it began doing business in California in May.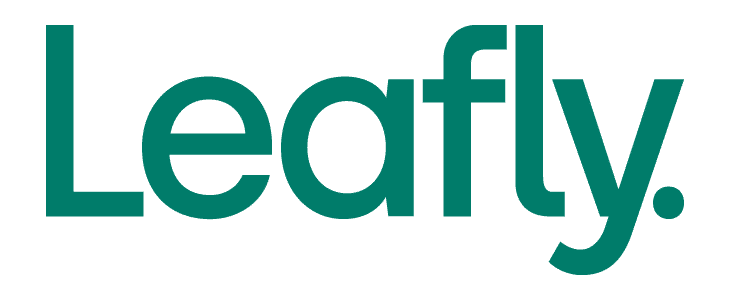 Due to an increase in retailer and brand revenues, the company generated total sales of $12 million in the second quarter of 2022, up 13.8% from the second quarter of 2021. Furthermore, the gross margin fell from 88.5% in Q2 2021 to 88.0% this quarter. In comparison to the adjusted EBITDA loss of $0.8 million in Q2 2021, the company's loss in Q2 2018 was $8.4 million. Leafly estimates total sales of $48.0 million to $51.0 million in 2022, representing a midpoint of 15% growth over 2021. Leafly currently expects its Adjusted EBITDA loss to range between $28.5 million and $26.0 million. In June, Leafly was added to the Russell 3000 and 2000 indices.
LFLY Stock Performance
LFLY stock closed on November 4th at $0.874 up 12.77%% in the past five trading days. Currently, the stock has a range of $0.59-$11.58 and is down 91.25% year to date. According to analysts at CNN Business LFLY stock has a median price target of $5.25 per share. In this case, this would represent an upside of 501.65% from its last trading price of $0.874.
[Read More] Looking To Invest In The Cannabis Industry? 4 Marijuana ETFs To Watch
Agrify Corporation
Agrify Corporation, an American business, provides dependable equipment and software to the market for indoor farming. The business currently offers vertical farming systems, integrated grow racks, and LED grow lights. Agrify's cutting-edge software and technology solutions enable businesses to operate at the highest levels of dependability, effectiveness, and quality while spending the least amount of money possible. The company's services include consulting, engineering, and construction. Precision Extraction Solutions and Cascade Sciences, two renowned providers of tools and services for examining, processing, and extracting hemp and cannabis, were recently acquired by the company. The company acquired Lab Society in February, a pioneer in cannabis extraction, distillation, and solvent separation solutions with a $10 million yearly revenue.

Agrify's revenue for the second quarter climbed by 63.5% to $19.3 million when compared to the same period the previous year. Additionally, revenue increased from the year-to-date sum of the previous year, which was $18.8 million, to the year-to-date sum of the present year, which is $45.4 million. From the first quarter's gross profit of $527k, or 4.5% of revenue, to the second quarter's gross profit of $1.6m, or 8.3% of revenue, there was an increase in gross profit. In comparison to the same quarter the previous year, the company's net loss for the second quarter increased from $5.6 million to $93.4 million, or $3.51 per diluted share. Due to the decline in the cannabis business, the company is changing its revenue projection for the upcoming fiscal year 2022. For Fiscal Year 2022, Agrify's adjusted revenue forecast ranges from $70 million to $75 million.
AGFY Stock Performance
AGFY stock closed on November 4th at $1.33 down 24%% in the past five trading days. Currently, the stock has a range of $1.13-$235.50 and is down 85.54% year to date. According to analysts at CNN Business AGFY stock has a median price target of $12 per share. In this case, this would represent an upside of 809.09% from its last trading price of $1.33.
Making The Best Investments In Pot Stocks For 2022
In the next months, there are several potential catalysts that might catapult these marijuana stocks to the end of 2022. Examining their financial accounts and press releases may assist you in locating the best cannabis companies on the market. Some seasoned traders are aggressively making short-term investments in prominent cannabis companies to profit from the current market volatility. Before establishing a position, use technical indicators and chart patterns to help you identify the finest market chances. You can discover profit-taking opportunities and boost your chances of making profitable transactions by doing so. As major marijuana companies continue to be volatile, these could be among the top cannabis stocks to watch this month.
---
MAPH Enterprises, LLC | (305) 414-0128 | 1501 Venera Ave, Coral Gables, FL 33146 | new@marijuanastocks.com