Best Cannabis Stocks January 2023
Are you trying to find the top marijuana stocks for Q1 2023? By the start of 2023, long-term investing may be more difficult due to the stock market's severe volatility. Investors frequently use short-term trading to profit during these difficult times. Cannabis stocks may participate in this rally as the market gains momentum in January.
The market's most volatile penny stocks include some of the largest cannabis companies. Any stock share that is traded for less than $5 is referred to as a penny stock. Particularly these cannabis penny stocks are well known for having significant daily and monthly price volatility. Recent double-digit percentage returns on several of these equities have been profitable for cannabis investors ready to undertake these high-risk/high-reward transactions.
Despite multiple failed attempts to enact federal banking legislation and cannabis reform in 2022, these important events may still occur in 2023. Many seasoned traders are currently opening positions in some of the best penny marijuana stocks, taking advantage of the cheaper price points. Let's take a closer look at three of the top marijuana penny stocks on your list as we approach mid-January.
[Read More] 3 Marijuana Stocks To Watch During The 2nd Week Of 2023
Top Canadian Cannabis Stocks To Watch Mid-January
Canopy Growth Corporation (NASDAQ: CGC)
HEXO Corp. (NASDAQ: HEXO)
Fire & Flower Holdings Corp. (OTC: FFLWF)
Canopy Growth Corporation
One of the top producers of cannabis and goods derived from cannabis, Canopy Growth is well-known throughout Canada. The company's hemp- and cannabis-based goods are primarily sold in the US, Canada, and Germany. Beginning in 2021, Canopy and Southern Glazers Wine & Spirits will offer CBD-infused alcoholic beverages for sale in the US. Canopy acquired Supreme Cannabis Company, Inc., a premium cannabis business, in order to increase the variety of products it sells in Canada. The business has unveiled Whisl, a cutting-edge CBD vape that can assist you in maintaining control of your mood all day. The Martha Stewart CBD division increased its stock of Tropical CBD Wellness Gummies in March.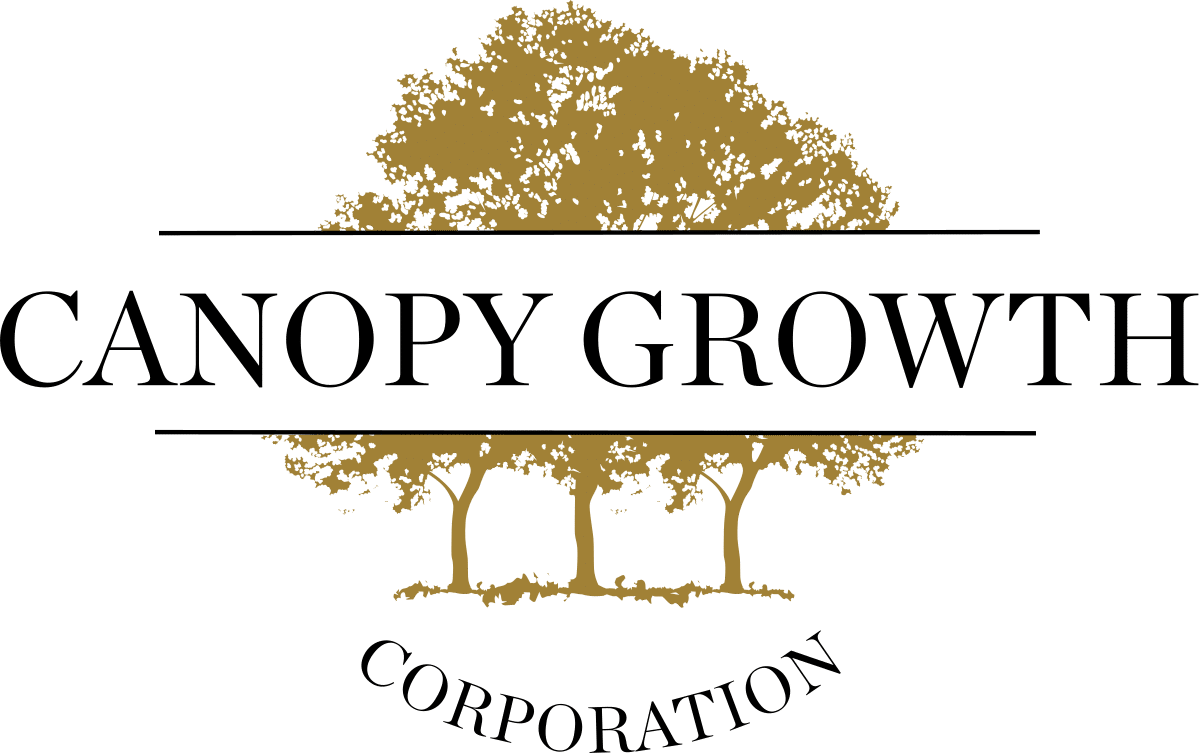 Canopy published its financial 2023 second-quarter results in November. Net sales for the quarter totaled $118 million, a 10% decrease from the previous quarter. The gross margin for the business decreased as well, falling from 54% at the same point in FY2022 to 3% in the second quarter of FY 2023. The adjusted gross margin was 10% after deducting the $8 million in non-cash restructuring expenditures included in the cost of goods sold. The company's net loss for the second quarter of FY2023 was $232 million, up $216 million from the same time in FY2022, which is also crucial to note.
For the fiscal year 2023, the company hopes to improve its standing in Canada's high-end industries. Additionally, the business plans to market its goods overseas, mostly to Canadian leisure businesses. After deducting US-related expenses, the company anticipates that these activities will produce positive Adjusted EBITDA in FY2024.
CGC Stock Performance
CGC stock closed at $2.66 on January 12th, up 11.76% in the past five days of trading. Currently, the stock has a 52-week price range of $2.09-$9.61, up 15.15% year to date. According to analysts at CNN Business, CGC stock has a 12-month median price target of $2.34 per share. This estimate would be a 12.15% decline from its last trading price of $2.66.
[Read More] The Best Marijuana Stocks In The Stock Market 2023?
HEXO Corp.
Cannabis products made by the Canadian business HEXO Corp. have earned multiple awards. The company now has a substantial global footprint due to its diverse brand portfolio, which caters to the Canadian recreational market. HEXO largely sells medical equipment in Israel, Malta, and Canada. Additionally, the company has been strengthening its position in the US marijuana industry. Truss CBD USA, a partnership between HEXO and Molson Coors, provides service to Colorado. The company recently acquired Zenabis Global Inc., a licensed cultivator of cannabis for both medical and recreational purposes in Canada. Both deals will aid HEXO's upcoming growth in the US, Canada, and Europe.

HEXO's net sales climbed from $123.8 million to $191.1 million in FY22, from the fiscal year that ended on July 31, 2021. In the fourth quarter of FY22, the company reported an Adjusted EBITDA loss of ($7,467), an improvement of $10,870 over the third quarter and $3,281 over the same time in FY21. The terms of the Senior Secured Convertible Notes were modified as part of the Tilray transaction by HEXO to lessen the difficulties with liquidity and dilution that came with the previous debt structure. HEXO reported net revenue of $42.5 million for the fourth quarter of FY22, up 10% from net revenue of $38.8 million in the third quarter but down 7% from net sales of $45.6 million in the third quarter.
Additionally, HEXO purchased its first production plant in the United States through a completely owned subsidiary. The 50,000-square-foot plant in Fort Collins, Colorado, will make high-quality Powered by HEXO goods that will be distributed all over the country. On January 9th, HEXO launched five new cannabis strains under market-leading Redecan and Original Stash Brands.
HEXO Stock Performance
On January 12th, HEXO closed at $1.29, up 13.16% in the last five days of trading. The stock is presently trading in a 52-week price range of $0.901-$10.50, up 27.72% year to date.  According to CNN Business experts, HEXO stock has a 12-month average price objective of $2.04 per share. This would be a 61.01 percent increase from the last transaction price of $1.29.
[Read More] Top Ancillary Marijuana Stocks For Watchlist In The First Quarter
Fire & Flower Holdings Corp.
In Canada, Fire & Flower Holdings Corp. owns and operates about 85 corporate-owned adult-use cannabis companies. A complete retail business strategy is being developed by Hifyre Inc. In specific, Hifyre is a wholly owned technical development subsidiary to broaden the company's high-margin revenue streams. Thanks to a fantastic license arrangement with American Acres, Fire & Flower has effectively entered the US cannabis market. Fire & Flower will have access to the cannabis markets in California, Arizona, and Nevada thanks to the licensing agreement and acquisition option with American Acres. Hifyre, a subsidiary of Fire & Flower, also announced a strategic partnership with BDSA, a well-known analytics company in the United States.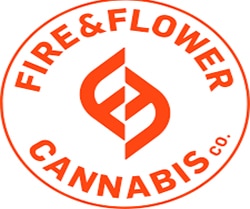 Consolidated sales for the third quarter of fiscal 2022 was $43.8 million, up 8% sequentially from Q2's $40.7 million, according to statistics released by Fire & Flower. Due to our Spark PerksTM member pricing program and evolving merchandising strategy, average annual sales per store increased by 15% compared to the prior quarter, and their gross margin increased (from 24% to 27%). The third quarter of 2022 saw an improvement in adjusted EBITDA of 53.4%, from a negative $2.8 million to a negative $2.8 million figure. On January 6th, Fire & Flower announced the appointment of Chief Financial Officer John Chou.
FFLWF Stock Performance
FFLWF stock closed on January 12th at $0.989, up 3.56% in the last five days of trading. The stock has a 52-week price range of $0.743-$5,02 and is up 18.03% year to date.
Making The Best Short-Term Trades In Pot Stocks
Given the volatility of the market, investors may find it difficult to make long-term investments. Canadian LPs can be a better option for short-term investments due to their high level of price volatility. Top cannabis stocks have a higher risk-to-reward ratio. Before making an investment, you should do your research on the company. Information on the top companies in a given industry may be found in a company's press releases and financial reports. Overall, Your trading results could improve by using technical indicators and understanding more about chart patterns. The top marijuana stocks to watch right now are those listed above as investors prepare for increased volatility in 2023.
---
MAPH Enterprises, LLC | (305) 414-0128 | 1501 Venera Ave, Coral Gables, FL 33146 | new@marijuanastocks.com