New Year Same Marijuana Stocks With Better Trading?
Marijuana stock investors are keeping a close on the cannabis sector. Over the last year or so there has been a fair amount of growth and development in the cannabis industry. Some of this has helped marijuana stocks see better trading even if just for a moment. Companies have released new products and opened new stores and facilities. As well as partnering with other cannabis companies to create what some are calling super companies.
From this progress, there is a high level of speculation that has led to even more volatile trading. This is what most marijuana stocks have faced for some time. Also, the amount of time a cannabis stock stays on its upward path is so short it becomes tough to take profits. Yet for some over the last year, they have been able to adapt to the sector and its inconsistent trading patterns. For example with a good amount of volatile trading when there's a pullback it's time to find marijuana stocks to buy.
Now with 2023 setting up to be a big year in cannabis, we may see a stronger catalyst. Also many are waiting to see what will unfold with federal reform whether the end of prohibtion or just cannabis banking. Either way there is much to be done and seen that can help the sector see better trading in 2023.
Marijuana Stocks For Your 2023 Watchlist
IM Cannabis Corp. (NASDAQ:IMCC)
Aurora Cannabis Inc. (NASDAQ:ACB)
IM Cannabis Corp.
IMC is a global leader in the medical and adult-use recreational cannabis industries and operates in Israel, Germany, and Canada. According to the company, the IMC brand has apparently helped the Israeli medical cannabis market attain a critical milestone. IMC is expanding the goods it offers for medical marijuana.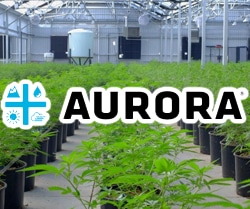 Adjupharm, a business subsidiary with a German headquarters and an EU-GMP-certified medicinal cannabis distributor, represents the company throughout Europe. The company has made significant announcements regarding opening a cutting-edge logistics facility in Germany. With the help of this facility, Adjupharm will be able to optimize its supply chain by repackaging cannabis in a sizable volume.
[Read More] Marijuana Stocks To Watch In the Stock Market 2023
IMC reported third-quarter 2022 revenues of $14.2 million in November, a 78% increase and 12% continuous organic growth over the $8.0 million reported in the prior quarter. In addition, the gross profit increased by 39% between the third quarters of 2021 and 2022 ($2.8 million vs. $2.0 million). In comparison to Q3 2021, the gross margin for Q3 2022 was 20% higher. An expired local non-premium inventory write-off is primarily to blame for the decline. In comparison to Q3 2021, when it had a net profit of $0.8 million, the company's net loss from continuing operations in Q3 2022 was $4.5 million.
[Read More] The Best Marijuana Stocks To Start 2023
Aurora Cannabis Inc.
Aurora Cannabis Inc. together with its subsidiaries, produces, distributes, and sells cannabis and cannabis-derivative products in Canada and internationally. The company produces, distributes, and sells medical and consumer cannabis products in Canada. Back on November 10th, the company announced its fiscal 2023 first quarter results.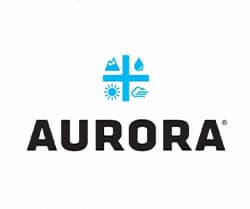 Fiscal 2023 First Quarter Results
Medical cannabis net revenue1 was $31.6 million, a 14% decrease from the prior quarter and a 23% decrease from the prior year period, delivering 64% of Aurora's Q1 2023 consolidated net revenue1 and 86% of Adjusted gross profit before fair value (FV) adjustments1.
The decrease in net revenue1 from Q4 was primarily attributable to the timing of shipments into certain international markets during the prior quarter, with sales expected to normalize in Q2 2023. The decrease from the prior year's quarter was driven by $7.9 million of sales to Israel and a strategic choice to shift our Canadian medical business towards the higher margin insured patient base.
Adjusted gross margin before FV adjustments on medical cannabis net revenue1 was 67% compared to 62% sequentially and 64% in the prior year period. The continued strength of the Company's medical adjusted gross margins1 reflects the direct-to-patient model in Canada and sustained presence in the high-margin international medical business.
---
MAPH Enterprises, LLC | (305) 414-0128 | 1501 Venera Ave, Coral Gables, FL 33146 | new@marijuanastocks.com