2 Marijuana Stocks To Watch Before Friday
Marijuana stocks have begun to show a bit more life in the market. In the last few weeks of trading, the cannabis sector has been moving with more volatility. This has led to a bit more fluctuation in trading for many marijuana stocks in the market. As well it has also led to more people looking for the best cannabis stocks to buy. This volatility has also created some pullback for marijuana stocks.
As cannabis companies start to show lower entry points more investors will continue to buy. Now when the height of the downtrend took place many investors did think twice before buying the dip. This is because even as people purchase marijuana stocks as they were dipping for some they dropped even lower. This put shareholders in a place where cannabis stocks needed to pull back up in the market for any returns to be made.
Yet for those who bought the dips and continued to buy marijuana stocks as they dropped lowered the cost of their average position. However, with the market's recent behavior and current industry progression investors are not as skeptical about facing another 3-month downtrend. With a big push on comprehensive cannabis reform, there could be even more changes that are soon to take place.
Right now a need for federal cannabis reform and marijuana banking legislation is a must. With these 2 laws in place, it will allow for even more growth and innovation to take place in the cannabis industry. Not to mention the additional value and progress with more states going legal. Hopefully, with more positive news on the matter, it will resonate well in the market for many marijuana stocks in 2021. Below are 2 cannabis stocks to watch in 2021 for better trading.
Top Marijuana Stocks To Add To Your Watchlist
TILT Holdings Inc. (OTC:TLLTF)
Red White & Bloom Brands Inc. (OTC:RWBYF)
[Read More] Top Cannabis Stocks To Buy Now? 2 To Watch As The Market Recovers
TILT Holdings Inc.
TILT Holdings Inc. provides various products and services across the cannabis industry in the United States, Canada, Israel, Mexico, South America, and the European Union. It operates through Cannabis, Technology/Distribution, Accessories, and Other segments. The company engages in the cultivation, production, and retail of cannabis products. In the last 8 weeks of trading TLLTF stock has been working on sustaining better trading momentum.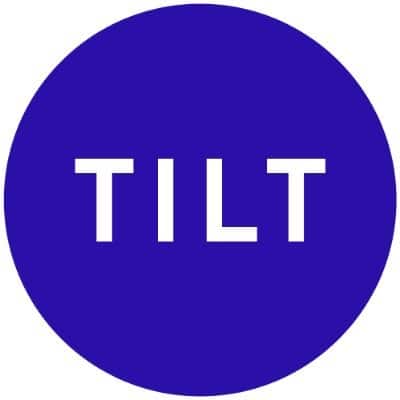 The start of June was looking good continuing from its upward push from the end of May. Yet after the first several days of June TLLTF stock started to lose its momentum in the market. From the 22nd to the 24th of June TLLTF stock did see a small pull up in trading before falling once again. The company did not close out June on the upside.
The company has been trying all that it can to catch more momentum as trading in July has started. Much of July has resulted in another drop for TLLTF stock. However, in the last few days, TLLTF stock has yet again slowly started to rise again. With August almost here some feel that next month could be a better month of trading for this marijuana stock to watch.
[Read More] Top Canadian Marijuana Stocks For You 2021 Investment Portfolio
Red White & Bloom Brands Inc.
Red White & Bloom Brands Inc. engages in the cultivation and retail of cannabis products primarily in Michigan, Illinois, Massachusetts, California, and Florida. Since June the company has been working on building back its lost momentum. The initial start of June for RWBYF stock was but volatile but the company was able to hold its upward position.
Moving into the second week of June and the company started to lose its momentum which led to a drop in trading. June 11th to the 24th RWBYF stock saw a big decrease in share price. Now towards the end of the month, a small pick up in trading did occur but the company was not able to keep its climb going. As trading in July started the company was having issues recovering from recent lows.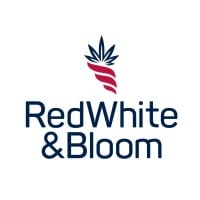 Yet from the 6th of July to the 12th RWBYF stock had a week of upward trading. This small climb gave some investors a chance to make subtle gains with RWBYF stock. Moving later into the month the company again could not sustain its upward climb. In more recent trading RWBYF stock is up and shareholders hope the company will keep its rise going for a bit this time. In recent news, the company has announced it will soon be releasing its Fiscal 2020 and first-quarter financial reports.
Hopefully, solid earnings from the company will help turn things around for this marijuana stock to watch. With good financial reports in place, it may sway more investors to take an interest in RWBYF stock. When investing in marijuana stock like Red White & Bloom Brands Inc. it can be a tough call with how the company performs in the market. Yet as previously mentioned the progress in the sector the better the chances at seeing this marijuana stock move up in the market.
---
MAPH Enterprises, LLC | (305) 414-0128 | 1501 Venera Ave, Coral Gables, FL 33146 | new@marijuanastocks.com