Cannabis Penny Stocks And Momentum Right Now
Are top marijuana stocks to buy on your watchlist next week? Since the announcement that Schumer would formally introduce the CAOA in the Senate next week many of the best cannabis stocks to buy have begun showing momentum. In general, the cannabis industry might continue to experience growth in July as congress continues to pursue cannabis reform legislation.
Numerous prominent cannabis companies are currently trading at penny stock levels as a result of the sharp declines in top marijuana stocks. For investors who are unfamiliar, penny stocks are any stocks that trade for less than the benchmark price of $5. One approach to benefit from the current market volatility is through short-term trading. Marijuana penny stocks are frequently the most volatile cannabis stocks to invest in.
When trading in a market like this one, day traders and swing traders frequently earn the most money. Some long-term cannabis investors opt to use short-term trading tactics in addition to their main long-term investments. Thus, they stand to gain from daily fluctuations in the stock's price. Even though many analysts believe the cannabis industry will continue to decline, it may be time to start paying attention to the cannabis penny stocks that are getting momentum. Since 2022 is expected to see continued high market volatility, let's take a closer look at 4 of the top marijuana penny stocks on your list.
[Read More] 3 Marijuana Stocks To Buy Before Next Month?
Marijuana Penny Stocks Producing Upside In July
TerrAscend Corp.
The cannabis company TerrAscend cultivates and sells marijuana in Canada and the US for both therapeutic and recreational uses. The company is a big cannabis grower in the US and has facilities in Pennsylvania, New Jersey, and California. The company's primary goals are the production and distribution of artisan cannabis products as well as hemp and cannabis-infused products. TerrAscend has produced a variety of items in Maryland under the Kind Tree name. The Kind Tree brand is now produced by the Maryland plant in 15 distinct flower kinds, and it will soon add vapes and half-gram pre-rolls to its product offering.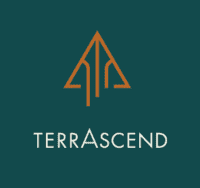 In May of this year, the company announced net sales of $49.2 million for the first quarter of 2022. The business also had a 30.5 percent gross margin and an adjusted gross profit margin of 38.4 percent. Adjusted EBITDA for the business decreased from $11.9 million in the previous quarter to $3.3 million in the fourth quarter of 2021. Gage Growth Corp. in Michigan was purchased on March 10th, and the transaction was finalized in September. Ziad Ghanem was selected by TerrAscend to serve as president and COO on January 5. On April 11th, the company announced that it has purchased Allegany Medical Marijuana Dispensary, raising its total number of retail locations to 27. Live resin crumble and liquid live resin vape cartridges, which are only sold in New Jersey Apothecarium dispensaries, were introduced by the company in May.
TRSSF Stock Performance
TRSSF stock closed at $2.58 on July 15th up 11.72% in the past five trading days. Currently, the stock has a 52-week price range of $2.17-$9.40 and is down 57.44% year to date. According to analysts at Tip Ranks TRSSF stock has a 12-month average price target of $6.37 per share. In this case, this would represent an upside of 147.08% from its last trading price of $2.58.
[Read More] Best Ways To Invest In The Cannabis Industry? 4 Top Marijuana ETFs To Watch Now
Ascend Wellness Holdings, Inc.
Having operations in Massachusetts, New Jersey, Ohio, Illinois, Michigan, and Michigan, AWH is a vertically integrated cannabis company. The fundamental business of AWH is owning and running growing facilities that provide award-winning strains and a carefully chosen product range. Typically, the business produces and sells products under the Ozone brand. Flowers, pre-rolls, concentrates, vapes, edibles, and other cannabis-related products are among the company's cannabis product categories. AWH has 17 retail sites and sells to licensed cannabis businesses. On May 11, MedMen Enterprises Inc. (OTC: MMNFF) and Ascend Wellness came to an agreement to raise the purchase price of MedMen NY Inc., a branch of that business, from $73 million to $88 million, subject to the start of adult-use sales at a MedMen NY facility.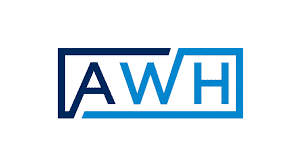 Gross sales for the entire company were $101.2 million in the first quarter of 2022, down 0.8 percent from the previous quarter but up 33.4 percent from the year before. When intercompany wholesale goods sales are taken out, net revenue likewise fell by 3.8 percent quarter over quarter but increased by 28.7 percent year over year to $85.1 million. The business lost $27.8 million in the first quarter of 2022 as opposed to $16.5 million in the previous quarter. Adjusted EBITDA for Ascend was $16.4 million, representing a 19.2 percent margin. As of March 31, 2022, the company has $143.8 million in cash and cash equivalents and $89.9 million in net debt. Earlier this year, the business started distributing in Massachusetts and Michigan after coming to an exclusive arrangement with Lowell Smokes.
AAWH Stock Performance
AAWH stock closed on July 15th   at $2.55 up 21.43% in the past five trading days.  Currently, the stock has a price range of $1.86-$15.81 down 61.16% year to date. According to analysts at CNN Business AAWH stock has a 12-month median price forecast of $8.50 per share. In this case, this would represent an upside of 233.32% from its last trading price of $2.55.
[Read More] Are You Looking For Cannabis Stocks In July? 2 Penny Stocks To Watch Now
Clever Leaves Holdings Inc.
Cannabis is produced, extracted, manufactured, and distributed by Clever Leaves Holdings Inc. Among the countries where the business is currently active are Colombia, Portugal, Germany, the United States, and Canada. Homeopathic and other natural treatments, as well as products for health and detoxification, are all developed, produced, promoted, distributed, and sold by the corporation. With the use of industrial-scale, low-cost, ESG-friendly, ecologically friendly, and cost-effective production techniques, as well as the strictest medical-grade certifications in the world, Clever Leaves seeks to completely disrupt the cannabis manufacturing business as it now exists.

On May 12th, Clever Leaves released its first quarter 2022 results, reporting revenues of $5.2 million, up 50% from the same period the previous year. Additionally, the $2.0 million gross profit included a $0.8 million inventory write-down. The company's first-quarter loss was $16.1 million, while its gross margin was 39%. A $6.7 million loss in adjusted EBITDA was caused by a higher cost of sales, which also included inventory write-downs. In July Clever Leaves strengthened its German presence through an expanded Cantourage partnership.
CLVR Stock Performance
CLVR stock is trading at $1.23 on July 15th up 13.89% in the past five trading days. Currently, the stock has a 52-week price range of $0.908-$12.40 and is down 60.32% year to date. According to analysts at CNN Business CLVR stock has a consensus price target of $2.70 per share. This forecast represents an increase of 119.51% from its last trading price of $1.23.
[Read More] Top Marijuana Stocks For Your Long-Term Portfolio In 2022
MariMed Inc.
MariMed Inc. has grown to become a multi-state cannabis business with its own line of legally operating dispensaries and retail locations. From seed to sale, the business constructs and manages state-licensed cannabis facilities. MariMed's management team has a history of accomplishment in its managed business divisions. Betty's Eddies®, Nature's HeritageTM, Bourne Baking Co., and Kalm Fusion® are a few of the company's top-selling and award-winning products and brands. To celebrate the launch of its Buddy Baked brand, MariMed produced the biggest cannabis-infused brownie in the world last year. The business won a prize in May for producing the biggest cannabis brownie in the world. The company purchased a dispensary in Beverly on March 8th, giving it a second retail presence in Massachusetts.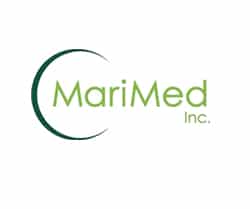 Sales increased by 27% year over year in the first quarter of 2022, according to the company's figures revealed on May 10. Due to the opening of a new dispensary in Metropolis, Illinois, and rising customer populations in Massachusetts and Illinois, retail dispensary operations saw a 41 percent rise in revenue in the first quarter of 2021. Additionally, revenue from wholesale operations rose by 6% as compared to Q1 2021. In addition, the company will release its second quarter 2022 results on August 8th after the bell.
MRMD Stock Performance
MRMD stock is trading at $0.70 on July 15th up 20.32% in the past five trading days. The stock has a 52-week price range of $0.40-$1.14 and is down 19.08% year to date. According to analysts at Tip Ranks the stock has a $1.50 average price target this would represent an upside of 114.29% from its last trading price of $0.70.
Investing in Pot Stocks In Mid-July
By investigating a company's finances and press releases, you could find the strongest prospects in the sector. Before selecting a position, it's important to examine a company on your own. You may be able to execute more lucrative trades by becoming more adept at using technical indicators and chart patterns. The cannabis industry is rapidly growing both domestically and internationally, thus the present market situation may be advantageous for short-term traders. Learning a variety of trading tactics might be beneficial to you during a downturn. These might be some of the top marijuana penny stocks to add to your portfolio in the short term in July 2022.
---
MAPH Enterprises, LLC | (305) 414-0128 | 1501 Venera Ave, Coral Gables, FL 33146 | new@marijuanastocks.com