Cannabis Penny Stocks To Watch In The Summer
Do you want to invest in the top marijuana stocks during the current market downturn? In 2022, the stock market is off to its worst start in decades, and the cannabis sector has fallen further in June. Trading marijuana penny stocks is one way some investors are profiting from the latest market decline. Any stocks that trade for less than $5 per share are referred to as penny stocks. These stocks are often renowned for being substantially more volatile and are regarded as high-risk/high-reward investments.
When trading cannabis penny stocks, active traders almost always employ short-term trading strategies. They are then able to profit from weekly and daily price variations in the top penny pot stocks. The cannabis industry may be cooking some sort of possible spark in the upcoming months as we approach a new month.
Once the industry gains traction, finding top marijuana companies to purchase at these lower trading levels may be a method to become profitable. Some of the best marijuana penny stocks started exhibiting another decline during this week's trading. Let's examine some of the best cannabis penny stocks in more detail before July 2022.
[Read More] 3 Marijuana Stocks To Watch Heading Into July
Top Penny Stocks For Your July Watchlist
TerrAscend Corp. (OTC: TRSSF)
Glass House Brands Inc. (OTC: GLASF)
Jushi Holdings Inc. (OTC: JUSHF)
TerrAscend Corp.
In Canada and the US, the cannabis business TerrAscend grows and markets cannabis for both medical and recreational purposes. The corporation, which has facilities in Pennsylvania, New Jersey, and California, is a significant cannabis producer in the US. Cannabis processing and cultivation company TerrAscend is situated in Maryland and has operations in Canada. The business focuses on the creation and sale of artisan cannabis products as well as products made from hemp and cannabis. In Maryland, TerrAscend has created a range of goods under the Kind Tree brand. The Maryland facility now produces 15 different flower varieties under the Kind Tree brand, and it will soon expand its product line to include vapes and half-gram pre-rolls.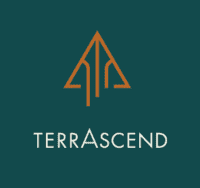 The business reported net sales of $49.2 million for the first quarter of 2022 in May of this year. Additionally, the company had an adjusted gross profit margin of 38.4 percent and a 30.5 percent gross margin. The company's Adjusted EBITDA for the fourth quarter of 2021 was $3.3 million, down from $11.9 million the previous quarter. On March 10th, Gage Growth Corp. in Michigan was acquired; the deal was completed in September. On January 5th, TerrAscend made public the choice of Ziad Ghanem to serve as president and COO. The business stated on April 11th that it has acquired Allegany Medical Marijuana Dispensary, bringing the total number of retail sites to 27. Live resin crumble and liquid live resin vape cartridges, which are only sold in New Jersey Apothecarium dispensaries, were introduced by the company in May.
TRSSF Stock Performance
TRSSF stock closed at $2.50 on June 29th down 32.43% in the last month of trading. Currently, the stock has a 52-week price range of $2.30-$11.70 and is down 59.62% year to date. According to analysts at Tip Ranks TRSSF stock has a 12-month average price target of $6.41 per share. In this case, this would represent an upside of 156.33% from its last trading price of $2.50.
[Read More] Should You Buy Top Marijuana Stocks This Summer?
Glass House Brands Inc.
A vertically integrated cannabis and hemp company, Glass House Brands Inc., is active in one of the markets with the greatest rate of growth in the nation. The business concentrates on the California market, where it creates innovative, sustainable brands to satisfy the needs of customers in a variety of sectors. A few of the company's profitable endeavors include Mama Sue Wellness, Glass House Farms, and Forbidden Flowers. The business acquired a 5.5 million square foot greenhouse in Southern California in September. Mark Vendetti has been appointed as the company's new CFO. A well-known California edibles brand named PLUS was acquired for $25.6 million in December.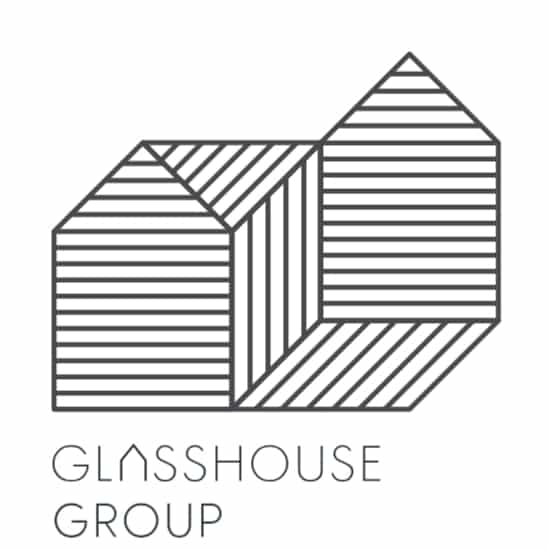 In the first quarter of 2022, Glass House reported net sales of $14.0 million, a decrease of 24 percent sequentially from $18.4 million in the fourth quarter of 2021 and an 8 percent decrease from $15.2 million in the first quarter of 2021. In addition, Q1 2021's gross profit was $2.3 million as opposed to Q1 2020s $5.4 million. The gross margin was 17 percent in Q1 2021 as opposed to 36 percent in Q1 2021. Additionally, Adjusted EBITDA in Q1 2021 was $(6.4) million as opposed to $0.6 million in the prior quarter. At the conclusion of the first quarter, the company had a cash balance of $24.8 million as opposed to $54.1 million at the end of 2021. In June the company announced it had completed its first harvest at its new SoCal facility.
GLASF Stock Performance
GLASF stock ended at $2.91 on June 29th, down 24.07% year to date. Currently, the stock has been trading in a 52-week range of $1.95-$13.99.
[Read More] The CLIMB Act May Help Marijuana Stocks Trade Better
Jushi Holdings Inc.
Jushi Holdings Inc. is a cannabis and hemp company with a growing presence in the medicinal and recreational marijuana sectors in the United States. Building a portfolio of branded cannabis and hemp-derived products for the US market is the company's key objective. 32 dispensaries run by Jushi under the BEYOND/HELLO brand are located in the United States. Additionally, Jushi has 31 retail licenses in the US, and Beyond/Hello, its national cannabis dispensary brand, is growing both online and offline. With the acquisition of NuLeaf Inc. in April, the company was able to extend its vertically integrated operations into Nevada.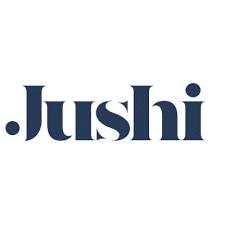 Jushi said that its first-quarter revenue for 2022 grew 48.5 percent to $61.9 million over the same period in 2021. The business's adjusted gross profit also grew, reaching $25.5 million, a 33.1 percent year-over-year gain. The company reported a net loss of $14.3 million for the first three months. At the conclusion of the quarter, the firm had $76.2 million in cash and cash equivalents as well as Adjusted EBITDA of $1.1 million, or 1.7 percent of revenue. Starting with the flower brands The Bank and Sèchè, the company introduced several cannabis brands and goods in Massachusetts throughout the first quarter of 2022. Jushi expanded its selection of The LabTM vape and concentrate offerings on June 29th by launching a range of items employing hydrocarbon extraction.
JUSHF Stock Performance
JUSHF stock closed at $1.53 on June 29th  down 13.56% for the last month of trading Currently the stock has a 52-week price range of $1.35-$6.04 and is down 52.92% year to date. According to analysts at Tip Ranks JUSHF stock has a 12-month average price target of $4.32 per share. In this case, this represents an upside of 182.43% from its last trading price of $1.53.
Marijuana Penny Stocks In Q3 2022
The risk-to-reward ratio of marijuana penny stocks is regarded to be higher. Before investing, it's important to do your own due diligence on a company. You might be able to learn more about the top companies in an industry by looking at their earnings and press releases. In addition,  you may increase your chances of making winning trades by learning to identify chart patterns and using technical indicators. These could be the top marijuana penny stocks to buy in 2022 as investors brace themselves for a market downturn.
---
MAPH Enterprises, LLC | (305) 414-0128 | 1501 Venera Ave, Coral Gables, FL 33146 | new@marijuanastocks.com