As far as the market is concerned, legal recreational marijuana will account for as much as 61% of the industry overall with the other 39% going to medicinal cannabis as well as the black market on the substance. Despite this, many cannabis stocks have been able to make quite a name for themselves given the massive amount of momentum and propensity toward future growth that the industry has shown.
Integrated Cannabis Solutions (IGPK) is a company that works by helping businesses grow in the shifting cannabis market, as well as working on their own individual cannabis production prospects. Recently, they have stated that they are working to gain a manufacturing license as well as a space to operate in the quickly growing California marijuana market. The company notes that if they are able to get these permits, they will quickly begin production of THC and CBD products for sale on the open market in the state.
Although the majority of their operations have been based out of Wisconsin, which is also a fast-paced industry, the company has stated that they have a bright opportunity that would effectively allow them to move into the California market.
While their market cap is in the mid-size compared to some of the larger players in the industry, Integrated Cannabis Solutions shows a very large trading volume of upwards of 10 million shares at certain times. This is quite a significant number and could help some investors alleviate their worries about liquidity in smaller companies. Interestingly enough, the company has a long history in the industry being founded more than 20 years ago back in 1995.
Additionally, Integrated Cannabis Solutions has a subsidiary known as Skywalker Accelerator LLC which is one of only a handful of cannabis company accelerators. With all of these prospects currently in the works, Integrated Cannabis Solutions is a company that should be on any investors watchlist.
OrganiGram Holdings (NASDAOTH:OGRMF) is considered to be one of the key players in the whole of the industry. The company has stated that they have the potential to grow as much as 113,000 kilograms of cannabis when operating at peak capacity, which is a substantial amount. If they are able to reach these numbers, it would very quickly make them one of the top ten producers of marijuana in the world.
The company currently utilizes a three-tiered growing system which is unique to their business. This allows them to take advantage of their space more than any other company. By using this method, they are able to have as much as 490,000 square feet of growing space overall. The hopes are that as we move into the next year of cannabis, they will be able to move toward this large goal.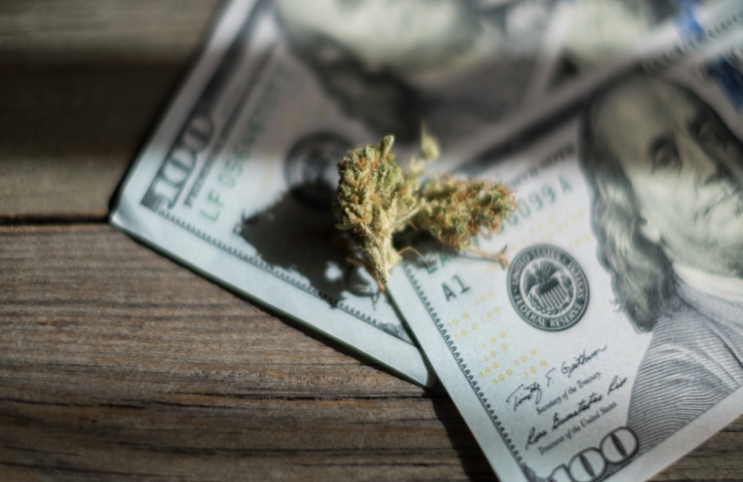 Pursuant to an agreement between an affiliate of MAPH Enterprises, LLC (owners of MarijuanaStocks.com), Midam Ventures LLC and Integrated Cannabis Solutions, Inc. (IGPK), Midam has been paid $20,000 from Integrated Cannabis Solutions, Inc. (IGPK) for a period from February 20, 2019 to March 20, 2019. We may buy or sell additional shares of (IGPK) in the open market at any time, including before, during or after the Website and Information, to provide public dissemination of favorable Information about Integrated Cannabis Solutions, Inc. (IGPK).
---
MAPH Enterprises, LLC | (305) 414-0128 | 1501 Venera Ave, Coral Gables, FL 33146 | new@marijuanastocks.com