Best Marijuana Stocks To Watch In September
Are you trying to find the top marijuana stocks to buy now that the market is still volatile? Long-term investing becomes difficult in a market climate like this one, where gains appear to be followed by bigger losses. Trading short-term is one way to profit from the current market volatility. Cannabis penny stocks are typically the most volatile marijuana stocks to invest in.
Making both long-term and short-term investments with market values at current levels may allow you to increase the size of your portfolio. Day traders and swing traders usually make the most gains when trading in a market like this one. In addition to their primary long-term investments in cannabis, some long-term investors choose to engage in short-term trading strategies. As a result, they stand to benefit from daily changes in the stock's price.
It could be time to start paying attention to the cannabis penny stocks that are gaining traction, even if many analysts think the industry will continue to drop. We'll look at two of the top marijuana penny stocks on your list next week because September 2022 is expected to see more intense market volatility.
[Read More] 2 Marijuana Stocks To Watch After A Long Weekend
Marijuana Stocks For Watchlist Right Now
Goodness Growth Holdings, Inc. (OTC: GDNSF)
Cansortium Inc. (OTC: CNTMF)
Goodness Growth Holdings, Inc.
Goodness Growth Holdings, Inc., a cannabis and intellectual property company aims to promote engineering, science, and technology. Resurgent Biosciences, a division of Goodness Growth, intends to study psychedelics for therapeutic purposes. The company currently runs 18 retail dispensaries across the country. Before changing its name, Goodness Growth had four cannabis licenses in Nevada. Goodness will be able to cultivate marijuana for the medicinal and recreational markets in the state of Nevada as a result of these licenses. The Maryland-based Charm City Medicus Dispensary, according to the business, was completed on November 22. This partnership strengthens Goodness' position in the Maryland medical marijuana industry.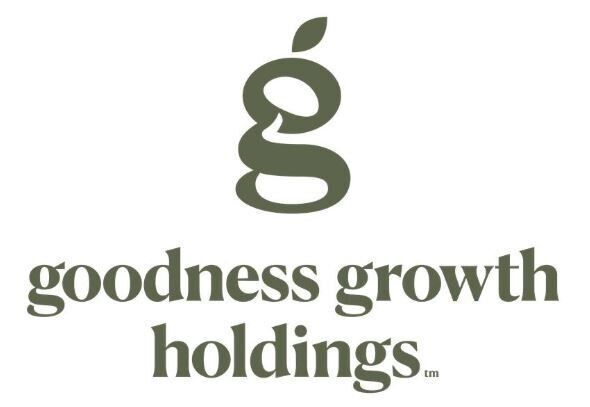 Goodness earned a total of $21.1 million in the second quarter of 2022, up 34.9 percent from the first quarter and 48.2 percent from the same period in 2021. Particularly, the Company's markets in Maryland, Minnesota, and New Mexico made up the largest portion of the overall revenue increase of 62.7 percent year over year. Compared to Q2 of the prior year, when the gross profit was $6.9 million, or 48.6% of revenue, this quarter's gross profit was $10.4 million, or 49.2% of revenue.
According to the accompanying non-GAAP reconciliation, EBITDA was $1.1 million in Q2 2022 as opposed to a loss of $2.4 million in Q2 2021. Adjusted EBITDA was $2.3 million in Q2 2022 as opposed to a loss of $1.0 million in Q2 2021. The business reported a net loss of $6.2 million in Q2 2022 as opposed to $7.0 million in Q2 2021. A formal agreement for the $413 million purchase was made between the business and Verano Holdings Corp. (OTC: VRNOF) in February.
GDSNF Stock Performance
On September 7th, GDNSF stock closed at $1.30, up 16.08% in the last month of trading. The stock is currently trading in a 52-week price range of $0.98-$2.65 and is down 23.98% year to date. GDNSF stock has a median price target of $2.33 which would represent a 79.27% increase from its last trading price of $1.30.
[Read More] Best US Cannabis Stocks To Add To Your Watchlist This Week
Cansortium Inc.
Cannabis producer Cansortium Inc., situated in Florida, is committed to making high-quality marijuana. The company currently has locations in Texas, Michigan, and Pennsylvania. With a $90 million loan and equity deal, Cansortium is expanding this year into Florida and Pennsylvania. According to the business, a dispensary has opened in Fruitland Park, Florida. Cansortium runs 27 dispensaries in Florida, making it one of the largest dispensary networks in the state. Under the Fluent brand, Fluent provides a variety of high-quality consumables, full-spectrum extracts, cartridges, and lotions.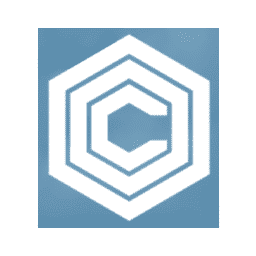 In the second quarter of 2022, Cansortium reported a record revenue of $22.4 million, up 14% QoQ and 36% YoY. $10.2 million in Q2 set a new high. Achieving adjusted EBITDA with $4.3 million in operating cash flow was also successful, with a growth of 95% YoY and 64% QoQ. The company is still predicting $90-$95 million in revenue and $25-$28 million in adjusted EBITDA for 2022. Florida's contribution increased from $14.2 million to $18.8 million, a 33% increase. The company ceased operations in Michigan in August as a result of weak market conditions. By ceasing operations in Michigan, Cansortium anticipates yearly operational cost savings of around $0.5 million.
CNTMF Stock Performance
On September 7th, CNTMF stock finished at $0.19, up 15.15% in the past month of trading. The stock is now trading in a 52-week price range of $0.132-$0.911 and is down 71.65 percent year to date.
[Read More] 2 Marijuana Stocks To Watch After Labor Day
Making Better Trades With Penny Stocks In Q4 2022
Examining a company's financials and press releases can be quite helpful when attempting to identify the companies with the highest potential. A company needs to be thoroughly researched before taking a position. Your investing profits may rise if you become more experienced in using technical indicators and chart patterns. Short-term traders may profit from the current market conditions given the cannabis industry's quick local and international expansion. You could find it useful to become familiar with a variety of trading tactics during a downturn. The stocks mentioned above may be the best marijuana stocks to add to your watchlist for September 2022.
---
MAPH Enterprises, LLC | (305) 414-0128 | 1501 Venera Ave, Coral Gables, FL 33146 | new@marijuanastocks.com