Best Marijuana Stocks May 2023
Do you have any Canadian marijuana stocks on your watchlist for May? As US senators revived the SAFE Banking Act in Q2 2023, many major Canadian cannabis companies witnessed some increases. Even though this bill has frequently fallen short in the Senate, it provides cannabis investors with hope for 2023 progress. As more states legalize marijuana, the federal government has lagged in pressing any cannabis legislation. The passage of the Safe Banking Act in the United States would have a significant positive influence on the cannabis industry since it would allow regulated cannabis firms to use banking services.
Cannabis stocks have reached new 52-week lows in 2023, which could provide an excellent opportunity for new investors to enter the cannabis business at considerably lower rates. One industry known for extreme volatility is Canadian marijuana penny stocks. Penny stocks are shares of stock that are available for purchase for less than $5. Cannabis penny stocks are known for having high daily and monthly price volatility levels, which may present opportunities. Cannabis investors willing to participate in these high-risk/high-reward trades have profited from recent double-digit percentage returns on some equities. Here are the top two marijuana stocks in Canada to keep an eye on in May.
[Read More] Top Marijuana Stocks In The Sector Today
Canadian Marijuana Stocks Under $2 For May
HEXO Corp. (NASDAQ: HEXO)
Organigram Holdings Inc. (NASDAQ: OGI)
HEXO Corp.
HEXO Inc., a Canadian company, has won multiple honors for its cannabis products. The company has a large global presence and provides a wide range of items to the Canadian leisure industry. HEXO sells various pharmaceutical goods in nations such as Israel, Malta, and Canada. Furthermore, the company has been increasing its market share in the US marijuana market. Truss CBD USA, a joint venture between HEXO and Molson Coors, serves Colorado. The company recently acquired Zenabis Global Inc., a licensed grower of cannabis for both medical and recreational use in Canada. Both agreements will help HEXO's future growth in the United States, Canada, and Europe.

HEXO published its third quarter results for the fiscal year 2023 in April, with $145.6 million in net revenue and its 16th straight quarter of positive adjusted EBITDA. With the HEXO acquisition, the company intends to considerably increase Canadian revenue while maintaining the number one cannabis market share in Canada, the world's largest federally legal cannabis market. Despite the country's constantly challenging conditions, Tilray retained the top rank in Canada's cannabis market share. The Company thinks that acquiring the top high-growth brands from HEXO will further strengthen its position, which is currently supported by low-cost operations and complementary distribution across the whole Canadian continent.
The combined entity is expected to strengthen Tilray's present Canadian position, with a 12.9% pro-forma market share, the #1 market position across all significant markets, and a leading share across most product categories. This includes pro forma net sales of around $215 million and the top low-cost operations with distribution across Canada.
HEXO Stock Performance
On May 18th, HEXO closed at $1.40, up 5.88% percent in the last five days of trading. The stock is presently trading in a 52-week price range of $0.901-$4.29, up 22.77% year to date.  According to CNN Business experts, HEXO stock has a 12-month average price objective of $1.18 per share. This would be a 14.17 percent decrease from the last transaction price of $1.40.
[Read More] Best US Marijuana Stocks For May 2023 Watchlist
Organigram Holdings Inc.
OrganiGram Holdings Inc. is well-known for its cannabis-derived and extracted products. The company is well-known for producing high-quality marijuana that can be smoked for recreational and medicinal purposes. To strengthen its position in the global cannabis business, Organigram is increasing its most essential foreign contacts. The wholesale cannabis distribution market is rapidly expanding in terms of commerce. SHRED'ems Gummies, Organigram's premium addition to the SHRED product line, is now available. The Edison JOLTS are the country's first delectable, potent THC edible extracts.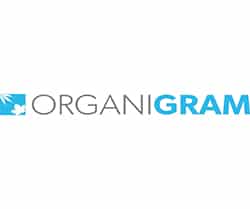 OrganiGram released financial results for the second quarter of 2023, with net jumping 24% to $39.5 million, up from $31.8 million in the second quarter of fiscal 2022. The increase was primarily attributable to an increase in overseas revenue, partly offset by a decline in medical sales. Furthermore, Q2 Fiscal 2023 cost of sales increased to $29.6 million from $25.0 million in Q2 Fiscal 2022, principally to an increase in sales volume in the adult-use recreational market. Q2 Fiscal 2023 margin increased to $9.9 million from $6.9 million in Q2 Fiscal 2022, owing to higher net sales and lower production costs per unit.
Net loss in Q2 Fiscal 2023 was $7.5 million, compared to $4.0 million in Q2 Fiscal 2022. Net loss increased due to a $2.4 million gain in the fair value of derivative warrant liabilities during Q2 Fiscal 2023 compared to a gain of $10.6 million in the prior year period, as movements in the Company's share price had a greater absolute impact on the fair value of the derivative warrant liability in the prior year period. Q2 Fiscal 2023 Adjusted EBITDA was $5.6 million, up from $1.6 million in Q2 Fiscal 2022.
OGI Stock Performance
OGI stock closed at $0.4891 on May 18th, down 15.19% in the past month of trading. The stock has a 52-week price range of $0.5940-$1.87 and is down 40.75% year to date. According to analysts at CNN Business, OGI stock has a 12-month median price target of $0.93 per share. In this case, this would represent an upside of 90.57% from its last trading price of $0.49.
[Read More] Are Marijuana Stocks A Buy As SAFE Banking Comes Into Focus?
Navigating Canadian Cannabis Penny Stocks and Short-Term Trading in 2023
The year 2023 has been one of excitement, volatility, and changing market dynamics for Canadian cannabis penny stocks and short-term trading. As investors rushed into this new industry, seeking to capitalize on its enormous potential, they encountered both successes and losses.
Despite these difficulties, some investors were able to profit from the volatility by making sound decisions and having a thorough understanding of the market. Those that thoroughly examined the fundamentals of cannabis penny stocks, conducted extensive research on individual companies and were vigilant in monitoring market patterns frequently discovered opportunities to execute profitable short-term investments.
While short-term trading can produce significant returns, it is critical to proceed with caution. With its ever-changing landscape and inherent uncertainties, the cannabis industry requires a disciplined investment strategy. Investors must undertake extensive due research, evaluate the financial health and growth potential of the companies they trade with, and be aware of the dangers involved with short-term market swings.
Looking ahead to the future of Canadian cannabis penny stocks and short-term trading, the industry is primed for additional growth and maturation. We can expect better transparency and lower volatility as laws solidify and the market matures. This evolution will likely attract more institutional investors, contributing to a more regulated and stable environment.
---
MAPH Enterprises, LLC | (305) 414-0128 | 1501 Venera Ave, Coral Gables, FL 33146 | new@marijuanastocks.com