Best Canadian Marijuana Stocks For Gains In 2023
In May, do you have any Canadian marijuana stocks on your watchlist? Many top Canadian cannabis companies saw some gains in Q2 2023 as US lawmakers reintroduced the SAFE Banking Act. Even though this bill has often fallen short in the Senate, it offers cannabis investors a glimmer of optimism for some 2023 momentum. The federal government has lagged in pushing cannabis legislation as more states legalize marijuana. The US passing of the Safe Banking Act would significantly impact the cannabis industry by allowing licensed cannabis businesses to use financial services.
Cannabis stocks have hit new 52-week lows in 2023, which may present a great opportunity for new investors to enter the cannabis market at significantly lower prices. Canadian marijuana penny stocks are one market with a reputation for major volatility. Penny stocks are any shares of stock that are offered for sale for less than $5. The penny stocks associated with cannabis are recognized for having significant levels of daily and monthly price volatility, which may offer chances. The recent double-digit percentage returns on some equities have benefited cannabis investors prepared to participate in these high-risk/high-reward trades. Here are the top two marijuana stocks in Canada to add to your watchlist for May.
[Read More] Top Marijuana Stocks For Cannabis Investing In May
Top Canadian Marijuana Stocks To Watch In May
HEXO Corp. (NASDAQ: HEXO)
Village Farms International, Inc. (NASDAQ: VFF)
HEXO Corp.
HEXO Inc., a Canadian corporation, has received numerous awards for its cannabis products. The company has a substantial global footprint and offers various products to the Canadian leisure industry. Israel, Malta, and Canada are among the countries where HEXO sells medicinal goods. Additionally, the business has been expanding its market share in the US marijuana market. Truss CBD USA, a joint venture between HEXO and Molson Coors, serves Colorado. Zenabis Global Inc., a licensed grower of cannabis for both medical and recreational use in Canada, was recently bought by the company. Both agreements will support HEXO's future US, Canada, and Europe expansion.

With $145.6 million in net revenue and its 16th consecutive quarter of positive adjusted EBITDA, HEXO revealed its third-quarter results for the fiscal year 2023 in April. With the HEXO purchase, the firm is prepared to significantly boost Canadian revenue while maintaining the #1 cannabis market share position in Canada, the largest federally legal cannabis market in the world. Tilray continued to hold the top spot in Canada's cannabis market share despite the country's persistently difficult conditions. The Company anticipates that acquiring the top high-growth brands from HEXO will greatly strengthen its position, which is already supported by low-cost operations and complementary distribution across the Canadian continent.
With a combined 12.9% pro-forma market share, the #1 market position across all key markets, and a leading share across most product categories, the combined firm is anticipated to boost Tilray's current Canadian position. This includes projected pro forma net sales of about US$215 million and the top low-cost operations with distribution throughout Canada.
HEXO Stock Performance
On May 2nd, HEXO closed at $1.23, up 6.90% percent in the last five days of trading. The stock is presently trading in a 52-week price range of $0.901-$5.698, up 22.77% year to date.  According to CNN Business experts, HEXO stock has a 12-month average price objective of $1.18 per share. This would be a 2.92 percent decrease from the last transaction price of $1.23.
[Read More] Best Canadian Marijuana Stocks To Watch Under $2
Village Farms International, Inc.
Village Farms International, Inc. and its subsidiaries create, sell, and distribute greenhouse-grown cucumbers, bell peppers, and tomatoes in North America. The business also conducts CBD and cannabis-related business in the US and Canada. One of the most significant cannabis businesses in North America is Pure Sunfarms, a fully-owned subsidiary of Village Farms. A delta two greenhouse with a cannabis production license has been granted to Pure Sunfarms, doubling its output capacity. At www.villagefarms.com, Village Farms introduced a brand-new website and logo last year.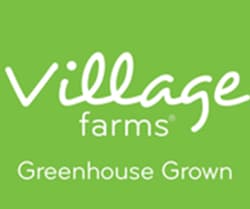 The net sales for the entire cannabis business at Village Farms dipped (2.0%) from the prior year to $33.2 million as the company reported its fourth quarter 2022 results in March. These net sales accounted for 47.9% of Village Farms' overall revenues. For the overall cannabis segment, adjusted EBITDA was $5.0 million rather than $6.2 million. Additionally, Canadian cannabis retail brand sales increased by 25% year over year in the fourth quarter and throughout the entire 2022 calendar year. Additionally, U.S. cannabis net sales were $5.3 million with a gross margin of 67.2% as opposed to net sales of $7.5 million with a gross margin of 70.1% and adjusted EBITDA of $1.8 million. The company is scheduled to report its first quarter 2023 results on May 10th before the market opens.
VFF Stock Performance
VFF stock closed at $0.7450 on May 2nd, up 13.17% in the last five days of trading. Currently, the stock has a 52-week price range of $0.662-$4.49 and is down 42.56% year to date. According to analysts at CNN Business, VFF stock has a 12-month median price target of $2.50 per share. In this case, this would represent an upside of 233.33%.
[Read More] Best Canadian Cannabis Stocks To Watch In May 2023
Best Canadian Pot Stocks For Investors In 2023
Examining their financials and press releases may make it easier to identify the best cannabis companies. Many seasoned investors are actively trading short-term positions in the leading cannabis-related companies to take advantage of the current market volatility. Before opening a position, determine the best entry points and take-profit zones using chart patterns and technical indicators. By actively looking for favorable setups, you can raise your chances of closing successful trades. Given the high volatility of some of the most well-known Canadian marijuana companies, these might be some of the top cannabis penny stocks to watch in 2023.
---
MAPH Enterprises, LLC | (305) 414-0128 | 1501 Venera Ave, Coral Gables, FL 33146 | new@marijuanastocks.com