Canadian Cannabis Stocks And 2023 Advances For The Industry
Are you looking for the best ways to invest in marijuana stocks in 2023? In April, a bipartisan group of lawmakers reintroduced the SAFE Banking Act. This caused some momentum in the cannabis sector in Q2 2023. The Safe Banking Act is a piece of proposed legislation in the US that would let banks provide their services to cannabis-related companies without worrying about facing criminal charges. By enabling legal cannabis companies to use financial services, the Safe Banking Act's approval in the US would greatly benefit the cannabis industry.
One area of the cannabis market with a reputation for significant volatility is Canadian cannabis stocks. After Uruguay, Canada legalized cannabis for recreational use in 2018, making it the second country in the world to do so. As a result, business owners and organizations now have more chances to enter the market and profit from the rising demand for goods associated with cannabis. When marijuana stocks peaked in 2021, Canadian marijuana stocks had a significant upside and momentum.
Making brief investments in cannabis penny stocks is one way to take advantage of the market's upward trend. Any share of stock being sold for less than $5 is referred to as a penny stock. The well-known high level of daily and monthly price volatility of cannabis-related penny stocks may present opportunities. Cannabis investors willing to participate in these high-risk/high-reward transactions have benefited from the recent double-digit percentage returns on several equities. Let's look at the top two Canadian marijuana stocks to add to your watchlist for May.
[Read More] 2 Marijuana Stocks To Buy To Start The Week?
Top Canadian Cannabis Stocks To Watch In May
SNDL Inc. (NASDAQ: SNDL)
Cronos Group Inc. (NASDAQ: CRON)
Sundial Growers Inc.
In Canada, SNDL Inc. manufactures, sells, and distributes products linked to cannabis. Retail operations and cannabis-related businesses make up the corporation's two main business sectors. Through corporate-owned and franchised retail cannabis businesses, it engages in the production, distribution, and sale of cannabis for adult markets and the private sale of cannabis for recreational purposes. Additionally, the company manufactures and markets inhalable goods like flower, pre-rolls, and vapes. Under the brand names Top Leaf, Sundial Cannabis, Palmetto, and Grasslands, it sells its goods.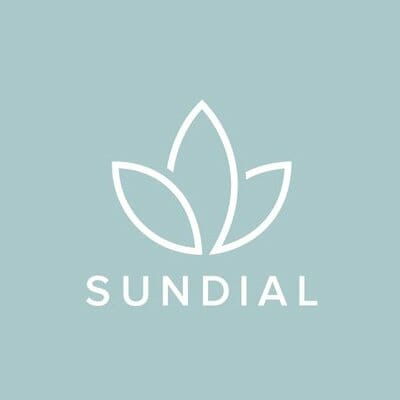 The corporation generated a record-breaking $712.2 million in net sales in 2022, an increase of 1170% over the year before. The fourth quarter of 2022 saw sequential improvement in the Liquor Retail, Cannabis Retail, and Cannabis Operations segments, resulting in net revenue of $240.4 million, an increase of 4% over the third quarter of 2022. Additionally, the gross margin increased by 1,660% to a record high of $140.4 million for 2022 from a loss of $9.0 million the year before. The fourth quarter of 2022 had a gross margin of $43.6 million, down from the third quarter's gross margin of $50.3 million. In 2022, the corporation suffered a net loss of $372.4 million as opposed to $226.8 million the year before.
In March, the business expanded its Wine and Beyond brand by acquiring two retail liquor licenses for Regina and Saskatoon in the Saskatchewan Liquor and Gaming Authority ("SLGA") auction. These licenses will allow the company to quickly transfer public control of Saskatchewan's retail liquor industry to private ownership and enter it with its premium liquor brand, Wine and Beyond.
SNDL Stock Performance
SNDL stock closed at $1.54 on May 1st, up 12.41% in the past five days of trading. The stock has a 52-week price range of $1.29-$5.00 and is down 26.32% year to date. According to analysts at CNN Business, SNDL stock has a 12-month consensus price target of $3.27 per share. In this case, this would represent an increase of 112.03% from its last trading price of $1.54.
[Read More] Cannabis Investing 2023 Here Are 2 Marijuana Stocks To Watch
Cronos Group Inc.
One of the largest cannabis distributors in the world, Cronos Group Inc., has operations on five continents. Customers in Canada had nothing but praise for Cronos's cannabis businesses. Cronos also revealed that it spent $110.4 million to purchase a 10.5 percent stake in PharmaCann. The legalization of marijuana by the US government will impact sales, among other things. The arrangement would apply to PharmaCann's six production facilities and 23 dispensary locations. Earlier this year, the business unveiled a new line of cannabis candies in two flavors. According to a poll, these specific treats are unquestionably popular with adult customers. In June, the business teamed up with Geocann to use the VESIsorb delivery technology for faster absorption.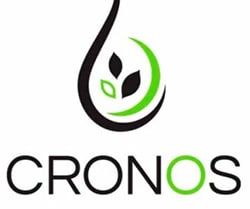 Cronos' produced net revenue decreased by $2.9 million to $22.9 million in Q4 2022 compared to Q4 2021. In addition, the gross profit for the fourth quarter of 2022 was $(0.2) million, down $2.2 million from the fourth quarter of 2021. The company's Net Revenue in Full-Year 2022 was $91.9 million, up $17.5 million from Full-Year 2021. Gross profit for Full-Year 2022 was $12.0 million, up from $29.5 million for Full-Year 2021.
Throughout the fourth quarter of 2022, the Spinach® brand's organic market share growth in Canada's edibles category was maintained. The market share of Spinach® edibles was around 15.9% in the fourth quarter of 2022, increasing to approximately 20.9% in the gummy category, according to Hifyre data. Additionally, according to market share, five SOURZ by Spinach® candies were among Canada's top 10 selling SKUs. As of January 2023, Spinach® was the leading edible brand in Canada, according to Hifyre research. The company will release its first quarter 2023 results on May 9th before the market opens.
CRON Stock Performance
On May 1st, CRON stock closed at $1.88, with a 52-week price range of $1.70-$3.616. According to CNN Business analysts, CRON stock has a 12-month consensus forecast price target of $2.34 per share. This projection represents a 24.63 increase from the stock's most recent trading price of $1.88.
[Read More] Best Canadian Cannabis Stocks To Watch In May 2023
Canadian Pot Stocks May 2023
The value of these marijuana stocks in 2023 could increase as a result of several upcoming events in the following months. You can determine which cannabis businesses are the greatest by looking at their financials and press releases. Many seasoned investors are actively trading short-term stakes in the top cannabis companies in an effort to benefit from the current market turmoil. Use technical indicators and chart patterns to identify the best entry points and take-profit areas prior to opening a position. You can increase your ability to close profitable agreements by aggressively looking for advantageous prospects. The most well-known Canadian marijuana companies are among the best Canadian pot stocks to watch in 2023 because of their notorious volatility.
---
MAPH Enterprises, LLC | (305) 414-0128 | 1501 Venera Ave, Coral Gables, FL 33146 | new@marijuanastocks.com