Best Cannabis Stocks For May 2023 Watchlist
Are you looking for the best marijuana stocks to buy now while they are still gaining traction in April? Bipartisan US House and Senate lawmakers reintroduced the SAFE Banking Act this month, which has rekindled the cannabis industry. Cannabis penny stocks are one sector that might provide short-term gains for new investors. A penny stock is any stock that is trading for less than $5. Despite the well-known high level of market volatility in the marijuana sector, short-term investors can still expect to make substantial returns.
According to projections, the marijuana industry will expand in the years to come just as it has in recent years. Many people believe that marijuana has numerous medical and recreational uses and has the potential to develop into a very lucrative industry. However, many investors are looking for investment opportunities, given that the marijuana market is predicted to grow at a compound annual growth rate of at least 25% through 2030.
As more states and entire countries decriminalize or legalize cannabis, business opportunities are growing for both new and established companies. Given President Biden's announcement in October 2022 of marijuana measures that could signal steps toward the federal decriminalization of cannabis, this is very important. One area that will experience tremendous growth is the American cannabis market. Investors can profit from the market's current momentum by taking advantage of the sector's recovery. The three best marijuana stocks under $2 to watch in May are listed below.
[Read More] 3 Marijuana Stocks To Buy This Thursday?
Best Marijuana Stocks To Watch At Penny Stock Levels
TerrAscend Corp. (OTC: TRSSF)
Acreage Holdings, Inc. (OTC: ACRHF)
Lowell Farms Inc. (OTC: LOWLF)
TerrAscend Corp.
TerrAscend grows and sells marijuana in the United States and Canada for medical and recreational purposes. The company is a major cannabis grower in the US and has facilities in Pennsylvania, New Jersey, and California. The company's primary goals are the production and selling of artisan cannabis products as well as hemp and cannabis-infused products. TerrAscend has created various products in Maryland under the Kind Tree brand. Vapes and half-gram pre-rolls will soon be a part of the Kind Tree brand's product line, which is currently grown in Maryland utilizing 15 distinct flower varieties.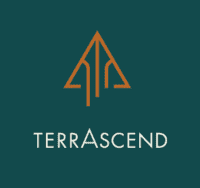 TerrAscend reported fourth-quarter 2022 net revenue records of $69.0 million in March, an increase of 50.3% over the prior year and 4.2% over the previous quarter. Also, down from 47.0% in the third quarter of 2022 and 49.1% in the fourth quarter of 2021 was the gross profit margin, which was 44.6%. In comparison to net losses of $1.2 million in Q4 2021 and $300.6 million in Q3 2022, a GAAP net loss from continuing operations of $2.0 million was reported.
Additionally, the total fiscal year 2022 net revenue increased by 27.6% to $247.8 million. Net income in 2021 was $15.7 million, whereas GAAP Net Loss from Continuing Operations in 2099.4 million. A $311.1 non-cash impairment charge was recorded against goodwill and intangibles for the Company's Michigan unit in 2022. In April TerrAscend expanded its partnership with Cookies to bring top-shelf genetics to Maryland.
TRSSF Stock Performance
TRSSF stock closed at $1.60 on April 27th, down 9.59% in the past month of trading. Currently, the stock has a 52-week price range of $1.00-$5.06 and is up 41.59% year to date. According to analysts at CNN Business, TRSSF stock has a 12-month average price target of $2.07 per share. In this case, this would represent an upside of 29.52% from its last trading price of $1.60.
[Read More] Best Cannabis REITs For Long-Term Investing In May 2023
Acreage Holdings, Inc.
Acreage Holdings, Inc. is a cannabis grower and retailer with locations throughout the US. If the US ban is repealed, Acreage's partnership with Canopy Growth Corporation (NASDAQ: CGC) could result in an acquisition. Due to their vast geographic areas, it is projected that the economies of New York and New Jersey will expand significantly during the coming years. In New Jersey, the state with the most merchants with licenses, Acreage intends to complete construction on its development center.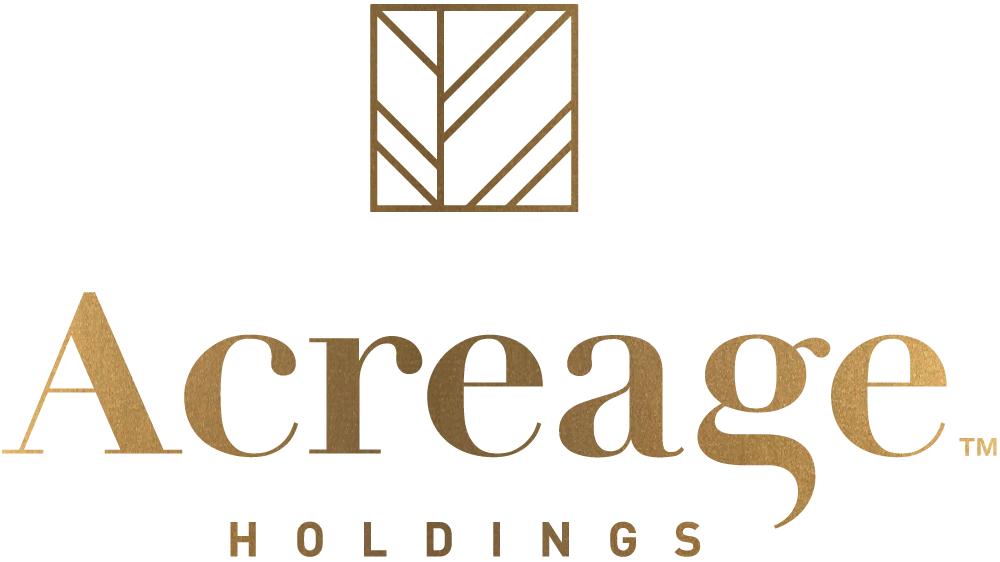 Acreage sales climbed by 28% to $61.4 million in the third quarter of 2022 compared to the same time in 2021. In comparison to the second quarter of 2022, the company's gross margin this quarter was 35%. Compared to Q3 2021's $6.5 million, the third quarter of 2022 witnessed an adjusted EBITDA* of $8.8 million. With the introduction of the Company's whole flower sales under the state's stringent microbiological testing rules, Acreage became one of just a few producers in the state of New York with the capacity to supply the market with non-remediated whole flower. On January 10, the business established The Botanist dispensary in Montville, Connecticut, as its adult-use cannabis retail location.
ACRHF Stock Performance
ACRHF stock closed at $0.40 on April 27th, down 17.95% in the last month of trading. The stock has a 52-week price range of $0.363-$1.32 and is up 21.56% year to date.
[Read More] Best Marijuana Stocks To Watch For Momentum In May
Lowell Farms Inc.
Lowell Farms Inc., a well-known California cannabis producer, is rapidly increasing its market share. The development of great cannabis brands, artisan craft cannabis farming, and cutting-edge manufacturing techniques are some of the organization's main goals. The business and Ascend Wellness Holdings have a license arrangement. In order to provide the Lowell Smokes brand to dispensaries in Massachusetts and Illinois, the two businesses will work together. In November, Ascend and Lowell made an official decision to export Lowell Smokes to Michigan. According to the business, Illinois can also purchase the renowned Lowell Smokes pre-roll bundles.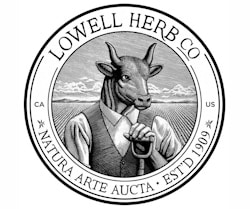 Lowell Farms released its audited financial and operational results for the fourth quarter and the entire fiscal year 2022 in March. Revenue for the business was $9.3 million in the fourth quarter of fiscal 2022, up 7% from the third quarter but down 38% from the same period a year earlier. Additionally, during the quarter, sales of self-grown bulk wholesale products rose by 23% in volume and 7% in realized price per pound, rising by 42% sequentially to $2.8 million.
In the fourth quarter of 2022 and for the entire year, sales from out-of-state licenses were $0.3 million and $1.6 million, respectively. The operational loss for the quarter was $6.4 million, a 22% improvement over the same period last year. The operational loss increased favorably from $17.1 million in 2021 to $20.1 million in 2022. The fourth quarter's $11.1 million net loss was higher than the fourth quarter of 2021 and the third quarter's $4.8 million net loss (including a $3.2 million impairment on capitalized equipment and leases). The net loss for the year was $24.6 million as opposed to $24.7 million in the net loss for 2021.
LOWLF Stock Performance
The shares of LOWLF closed at $0.05 on April 27th, up 25% in the last five days of trading. The stock is now trading in a 52-week price range of $0.029-$0.33 and is down 47.37% year to date.
[Read More] Top Canadian Marijuana Stocks Under $2 To Watch In May
Trading Top Penny Pot Stocks In May 2023
In conclusion, investing in cannabis stocks that trade at penny stock pricing entails both opportunities and risks. Despite the fact that the cannabis industry has shown tremendous development potential, particularly with the increasing legalization of cannabis, penny stocks may be extremely speculative and unpredictable. Investors should exercise caution and conduct thorough research before considering investing in cannabis penny stocks because these stocks may be extremely volatile in price and lack the consistency of finances and regulatory compliance of more established companies. It's crucial to carefully assess the management team, market position, and regulatory compliance of any cannabis penny stock before investing.
---
MAPH Enterprises, LLC | (305) 414-0128 | 1501 Venera Ave, Coral Gables, FL 33146 | new@marijuanastocks.com