While the marijuana industry has benefitted greatly from a large bullish trend over the course of the past few years, various bouts of volatility can sometimes sweep through the market on occasion. These are in no way a sign of bad times, but they do help to keep values and the overall space in check. With so many companies just now beginning to list on large U.S. exchanges, as well as others putting in new innovative shifts, it seems as though the marijuana stock market is more exciting than ever.
Looking at January, 15 marijuana stocks shot up by as much as 50% or higher. This shows the continuous bullish sentiment that investors have in the cannabis market. Some stocks, however, have shown more potential than others as is usually the case, but it does seem to be spread throughout pretty evenly.
Next Green Wave (NXGWF) (NGW) has become known as one of the leading manufacturers of fully vertically integrated cannabis. This process is known as seed to sale and can be one of the best ways to see success when working in the competitive marijuana space. Two factors of verticality help to illustrate the potential of Next Green Wave. The first of those is the fact that it allows for very high profit margins. Since there is no middle man in the way, Next Green Wave can take all the profits that they receive and pass those savings onto the customer. Additionally, vertical integration allows for a high amount of quality control as they are in charge of every aspect of production.
The company made headlines recently after signing an MOU with Organic Medical Growth which would allow them to enter the budding Colombian medical cannabis industry. As the former begins to move toward a potential IPO later in this year, this step further into the international cannabis market is one that seems to be a smart move for Next Green Wave.
One of Organic Medical Growth's subsidiaries, Proymed, states that they are "a medical cannabis company focused on producing and commercializing non-psychoactive (CBD) products derived from medicinal and industrial cannabis. Proymed is finalizing its transformation and psychoactive (THC) licenses in Colombia as well as finalizing international distribution agreements." As CBD becomes one of the primary uses of cannabis in the modern day, companies that are working on producing new products using its compounds are seeing quite a lot of success.
Aurora Cannabis (NYSE:ACB) is one of the leading producers of cannabis in the world. The company has been making headlines as they only recently began trading on the large New York Stock Exchange. Not only has this helped them to bring in a slew of capital, but it has also helped to bring in a large amount of much needed notoriety overall.
Currently, they operate in as many as 23 countries around the world and are working on producing upwards of 500 metric tons of cannabis per year when operating at full capacity. All in all, Aurora seems like a smart choice to keep in mind when watching the marijuana industry.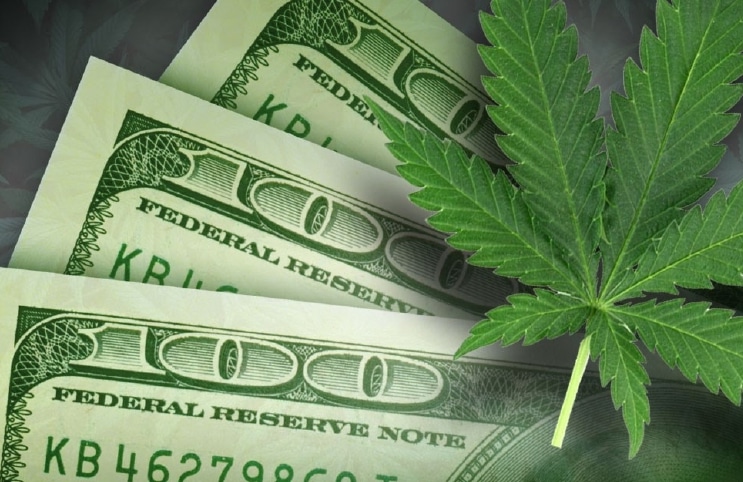 Pursuant to an agreement between an affiliate of MAPH Enterprises, LLC (owners of MarijuanaStocks.com), Midam Ventures LLC and Next Green Wave (NGW), Midam has been paid $150,000 from Next Green Wave (NGW) for a period from October 1, 2018 to November 8, 2018. Midam has been compensated an additional $100,000 and has extended its period of coverage to December 8, 2018. Midam has been compensated an additional $75,000 and has extended its period of coverage to January 8, 2019. Midam has been compensated an additional $50,000 and has extended its period of coverage to February 8, 2019. We may buy or sell additional shares of (NGW) in the open market at any time, including before, during or after the Website and Information, to provide public dissemination of favorable Information about Next Green Wave.
---
MAPH Enterprises, LLC | (305) 414-0128 | 1501 Venera Ave, Coral Gables, FL 33146 | new@marijuanastocks.com