Best Marijuana Stocks For Your Watchlist In Q4 2022
Are the top marijuana stocks a good investment in September? Currently, there are a number of potential catalysts for top cannabis companies. In general, numerous cannabis reform bills in Congress could gain support in the upcoming months. If so, it might serve as a catalyst for the top marijuana stocks for the remaining months of 2022. This year has seen huge declines in Canadian marijuana stocks and related ancillary companies.
Unknown to many, ancillary cannabis companies are businesses that provide services to the marijuana industry without ever touching the plant themselves. In general, a wide range of businesses back the cannabis industry. In addition, Canadian marijuana stocks have experienced significant declines throughout the first half of 2022. The Canadian cannabis market might be one of the first areas of the cannabis sector to gain from any momentum.
Market value has been significantly impacted by the US federal cannabis legalization delays, and LPs are now finding it difficult to make a profit in Canada. The fact that Canadian cannabis companies are traded on the major US stock markets has considerably increased investor interest. Because of this, any industry momentum may start with Canadian cannabis businesses before expanding to the rest of the market. Let's take a closer look at three of the top Canadian marijuana stocks from your September list.
[Read More] 3 Canadian Marijuana Stocks To Watch Heading Into September
Top Cannabis Stocks To Watch For September 2022
Village Farms International, Inc. (NASDAQ: VFF)
High Tide Inc. (NASDAQ: HITI)
Greenlane Holdings, Inc. (NASDAQ: GNLN)
Village Farms International, Inc.
In North America, greenhouse-grown tomatoes, bell peppers, and cucumbers are produced, sold, and distributed by Village Farms International, Inc. and its affiliates. In the US and Canada, the company also engages in activities related to CBD and cannabis. Pure Sunfarms, a wholly owned subsidiary of Village Farms, is one of the biggest cannabis companies in North America. Pure Sunfarms has been given a delta 2 greenhouse with a cannabis production license, doubling its output capacity. At www.villagefarms.com, Village Farms introduced a new corporate logo and website last year.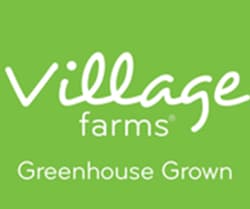 According to the company's financial report released on August 9, total revenues for the second quarter of 2022 climbed 18% year over year to $82.9 million. Additionally, to achieve a new quarterly record, its Canadian cannabis company's net revenues increased 37% sequentially and 20% annually. The most popular brand of dried flowers now sold in Canada is Pure Sunfarms. The firm disclosed a combined net loss of $36.6 million, or $0.41 per share, which included a $29.8 million impairment charge for Balanced Health Botanicals' goodwill and intangible assets. Pure Sunfarms is now permitted to export cannabis products to European markets after getting EU GMP certification in March. The cannabis concentrates from Cookie will also be imported into Canada by Pure Sunfarms and NOYA.
VFF Stock Performance
VFF stock closed at $2.66 on August 30th down 5% in the last five trading days. Currently, the stock has a 52-week price range of $2.517-$9.73 and is down 58.57% year to date. According to analysts at CNN Business VFF stock has a 12-month median price target of $5.50 per share. In this case, this would represent an upside of 106.77% from its last trading price of $2.66.
[Read More] Are Marijuana Stocks A Buy Before September? 2 Ancillary Pot Stocks For Your List
High Tide Inc.
High Tide Inc. is a cannabis dispensary that also produces and markets cannabis-related goods. A well-known Canadian cannabis brand, as well as a top international manufacturer and distributor of cutting-edge smoking accessories, are all part of High Tide's portfolio. The company was founded with the goal of creating the largest global online accessory marketplace. The High Tide brand is currently available at 127 retailers across Canada. Blessed CBD's primary market is the UK, and High Tide acquired the business in October 2021. When the business opened its 66th retail cannabis shop in Alberta, it increased its footprint and became the leading provider in the province. High Tide made the biggest acquisition the business has ever made when it bought NuLeaf Naturals.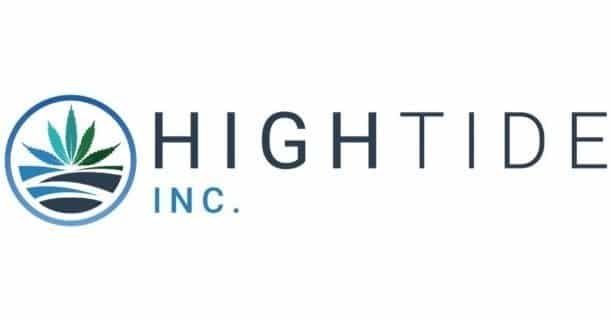 The company recently completed the purchase of Smoke Cartel Inc. and introduced the Grasscity brand, which sells hemp-derived CBD products. High Tide quickly acquired well-liked online shop Dankstop to join the US cannabis market. Sales surged by 98% in the second quarter of 2022, while adjusted EBITDA improved for the ninth consecutive quarter, according to financial information released by High Tide. Sequentially, same-store sales increased by 23% from the most recent quarter to the previous one. The number of sales increased as well, from $40.9 million at the same time in 2021 to $81.0 million in the second quarter of 2022. From the previous quarter to the current one, revenue increased by 12% sequentially. Gross profit increased by 51% to $22.7 million in the second quarter of 2022 from $15.0 million in the same quarter of 2021. In July, the company acquired nine operational retail cannabis outlets from Choom Holdings.
HITI Stock Performance
The shares of HITI finished at $1.42 on August 30th down 2.07% in the last month. The stock is currently trading in a 52-week price range of $1.35 to $7.98, down 66.59% year to date. HITI stock has an average price target of $6.44 per share, according to Tip Ranks analysts. In this example, the upside would be 353.52% over the current market price of $1.42.
[Read More] Canadian Cannabis Stocks To Watch In September
Greenlane Holdings, Inc.
Cannabis accessory business Greenlane Holdings, Inc., is recognized globally. High-end vaporizers, child-safe packaging, and cannabis accessories are among the company's key offerings for sale in the US and other countries. Currently, more than 11,000 stores around the world sell Greenlane products. In 2021, Greenlane and KushCo Holdings, Inc. completed their merger. The business purchased DaVinci, a renowned creator, and producer of high-end portable vaporizers.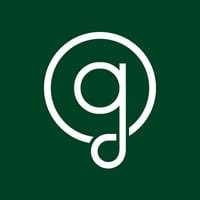 According to the company's second-quarter 2022 financial statistics, revenue increased by 15% to $39.9M from Q2 2021's $34.7M. Revenue increased by 25.8% to $86.5 million for the six months ending June 30, 2022, from the $68.7 million reported for the same period the previous year. In particular, the business saw a basic and diluted net loss of $2.27 per share, down from $3.23 per share in the corresponding quarter last year, and a loss of $5.57 for the past six months, down from $9.07 in the corresponding period last year. For the distribution of Greenlane brands across Latin America, a significant agreement between Greenlane and Universal Distribution was reached. When it has finished buying KushCo Holdings, Greenlane may be one of the biggest providers of support services worldwide.
GNLN Stock Performance
GNLN stock closed at $2.63 on August 30th down 10.24% in the past five trading days. Currently, the stock has a 52-week price range of $2.58-$61.80 and is down 86.36% year to date. According to analysts at Tip Ranks GNLN stock has a 12-month average price target of $4.75 per share. In essence, this would represent an increase of 80.61% from its current trading price of $2.63.
Making The Best Investments In Q4 2022
Canadian cannabis businesses might not do as well as their American competitors, but investors could gain in the short term. Examining a company's press releases and financial filings will help you choose the finest investments. In order to generate rapid gains, investors may take advantage of the projected significant price volatility in the cannabis sector in 2022. Remember that these are riskier assets and need a more complex trading plan. In addition, Congress may serve as a significant catalyst for the cannabis business as summer approaches. It is important to keep a watch on Canadian marijuana stocks to buy in August 2022.
---
MAPH Enterprises, LLC | (305) 414-0128 | 1501 Venera Ave, Coral Gables, FL 33146 | new@marijuanastocks.com