2 Marijuana Stocks To Buy Next Month?
Those who follow marijuana stocks have witnessed a recent uptick in trading. Much of this is due to the positive speculation about what may happen in the future. To recap a bit out of the market many cannabis companies have shown various levels of growth and progress. From this people are watching and with the sector being volatile some are waiting for the next pullback. When there is some pullback it gives people a chance to find marijuana stocks to buy. Some feel that without federal reform in place it is not the best investment to make.
Yet there are more who feel that is not the case and are trying to prepare by having the right companies in their portfolio. Yes, marijuana stocks do present more risk than other sectors of the market. However with a watchful eye some proper planning and good execution you could see some good gains. Also, there is a lot to be seen and done in the cannabis industry. With more to do and see leaves more time and room for investment opportunities.
The industry as a whole is still fairly new and developing day by day. No, what the investment is there is always a level of risk and concerns that need to be assessed. That is why when investing in marijuana stocks or any stock doing proper research is important. The more you know about a company the better we can assess the risk vs reward. Below are a few cannabis stocks to watch as September is soon to begin.
Marijuana Stocks To Watch 2022
TerrAscend Corp. (OTC:TRSSF)
Cansortium Inc. (OTC:CNTMF)
TerrAscend Corp.
TerrAscend Corp. cultivates, processes, and sells medical and adult-use cannabis in Canada and the United States. It produces and distributes hemp-derived wellness products to retail locations; and manufactures cannabis-infused artisan edibles. In recent news the company has announced, that it closed on the acquisition of KISA Enterprises MI, LLC ("Pinnacle").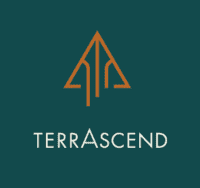 The acquisition is immediately accretive to TerrAscend on both a Sales and EBITDA basis. The acquisition includes six dispensary licenses, five of which are currently operational and located in the cities of Addison, Buchanan, Camden, Edmore, and Morenci. The addition of Pinnacle expands TerrAscend's retail footprint to 17 in Michigan and 32 nationwide.
Words From The Company
"We are excited to strengthen our Michigan footprint with the acquisition of Pinnacle," said Jason Wild, Executive Chairman of TerrAscend. "This acquisition strategically expands our presence along Michigan's border, to areas that previously had limited access to Gage and Cookies branded retail locations and products. We look forward to introducing our premier brands to new customers and solidifying our position as a top-tier retailer in the state while continuing to scale and improve margins and profitability."
[Read More] Best Cannabis Stocks To Watch For Q4 2022
Cansortium Inc.
Cansortium Inc. through its subsidiaries produces and sells medical cannabis in the United States. The company engages in the cultivation, processing, retail, and distribution activities. Back on August 29th, the company released its Q2 2022 financial reports.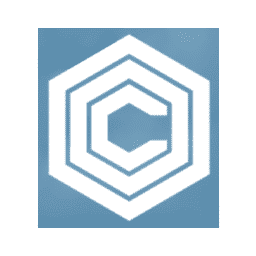 Highlights And Key Mentions
Revenue increased 36% to $22.4 million compared to $16.5 million.
Florida revenue increased 33% to $18.8 million compared to $14.2 million.
Adjusted gross profit1 increased 40% to $15.0 million or 67.0% of revenue, compared to $10.7 million or 65.1% of revenue.
Adjusted EBITDA increased 95% to $10.2 million or 45.4% of revenue, compared to $5.2 million or 31.7% of revenue.
Cash from operations increased significantly to $4.3 million compared to cash used of $(0.7) million.
[Read More] Top US Marijuana Stocks To Buy? 3 For Your Watchlist Before September
Words From The CEO
"We generated a record quarter of results in Q2, highlighted by double-digit revenue growth, margin expansion, and a material increase in adjusted EBITDA and cash flow generation," said CEO Robert Beasley. "The investments we have made to add scale and improve cultivation in Florida are paying dividends
---
MAPH Enterprises, LLC | (305) 414-0128 | 1501 Venera Ave, Coral Gables, FL 33146 | new@marijuanastocks.com