Top Cannabis Stock To Add Tour Watchlist Next Month
Top marijuana stocks are attempting to hold on to some of the gains achieved during this most recent market rally as August comes to a close. The market as a whole suffered a serious setback during the Jackson Hole Meeting, which may signal more decline. Will the leading marijuana stocks experience further falls, is the topic at hand? Due to delays in US federal cannabis reform, the cannabis industry has generally declined dramatically. In actuality, new attempts at legislation to end cannabis prohibition on a federal level are what has caused the recent rise in leading cannabis stocks.
Extreme volatility in the stock market in 2022 makes it more difficult to make long-term investments. Short-term trading is one strategy many investors employ to generate income during these turbulent times. Cannabis penny stocks are some of the most volatile stocks in the cannabis market. For those who are unfamiliar, penny stocks are any equities that trade for less than $5. Particularly, these cannabis penny stocks are renowned for having significant daily and monthly price variations. Some of these stocks have had double-digit percentage rises in recent months, providing profits to cannabis investors who are prepared to engage in these high-risk/high-reward trades.
New Updates For US Cannabis Industry
As the battle for reform and legalization of the US cannabis industry continues, there seem to be some advances in Congress. Sen. Cory Booker recently said that he would be willing to support a SAFE Financing measure that included provisions for criminal justice reform and marijuana business banking. The SAFE Banking Act has repeatedly passed through the House but is stalled in the Senate. Legal cannabis businesses would be able to deal with the American banking system thanks to this law.
Many active traders are currently opening positions in some of the top penny marijuana stocks by taking advantage of the cheaper price points. The cannabis industry is most likely bracing for a possible increase in August. Let's examine more closely 3 of the top marijuana penny stocks for your list next week as the overall markets experience a downturn.
[Read More] Top US Marijuana Stocks To Buy? 3 For Your Watchlist Before September
Best Marijuana Stocks To Watch This Week
Neptune Wellness Solutions Inc. (NASDAQ: NEPT)
SNDL Inc. (NASDAQ: SNDL)
Fire & Flower Holdings Corp. (OTC: FFLWF)
Neptune Wellness Solutions Inc.
Neptune Wellness Solutions Inc. has now undergone full integration into a consumer-packaged goods business. In the US, the company will provide a variety of CBD-infused drinks, including flavored teas and lemonades. From a sizable consumer goods company to a B2B hemp and cannabis extraction business, Neptune is in transition. The company currently offers products for sale to consumers, including cannabis, nutraceuticals, cosmetics, personal care items, organic food, and drinks. Jessica Adkins was elevated by the organization to Senior Vice President of Corporate Communications in October. In December, Neptune's added Pre-rolls to their inventory of Mood Ring products in Ontario and Alberta.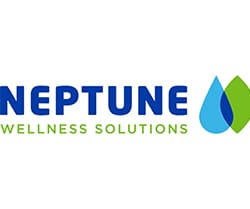 Neptune increased its presence in Canada to over 1600 retailers after establishing a supply arrangement with Alberta Gaming, Liquor, and Cannabis earlier this year. In British Columbia, Alberta, Ontario, and Quebec, two of the company's brands, Mood Ring and PanHash, can now offer cannabis products for recreational use. The first quarter of the company's fiscal 2023 saw revenue of $16.3 million, a 61% increase over the corresponding period in the previous year. In its best net sales quarter ever, the Sprout segment of Neptune generated $8.2 million in revenue. The company reported a first-quarter net loss of $6.5 million, down from a reported net loss of $18.9 million in the prior comparable period in fiscal 2022.
Additionally, the company reported a gross profit loss of $2.9 million for the first quarter of the fiscal year 2023 as opposed to a gross profit loss of $2.3 million for the same time in 2022. In contrast to a loss of $12.9 million for the same time in fiscal 2022, it saw an Adjusted EBITDA (non-GAAP) loss of $9.8 million for the first quarter of fiscal 2023.
NEPT Stock Performance
NEPT stock closed at $2.48 on August 26th up 43.35% in the last five trading days. The stock has a 52-week price range of $1.00-$25.90 and is down 82.74% year to date.  According to analysts at Tip Ranks NEPT stock has a 12-month median price target of $0.61 per share. In essence, this would be a decline of 75.40% from its current trading price of $2.48.
[Read More] 3 Marijuana Stocks To Watch Before Next Week Begins
Sundial Growers Inc.
Sundial Growers Inc. is a Canadian company, that cultivates and distributes marijuana for adult use. The company now manufactures and sells inhalable products like flower, pre-rolls, and vapes. Sundial has unveiled the first Canadian Caviar cone under the Top Leaf brand. According to the company, the Forbidden Lemon Caviar Cones will be the first caviar cone product to hit the Canadian market. As a result of this announcement, Sundial's specialized innovation pipeline for premium inhalables in the Canadian cannabis market has expanded. The largest privately held liquor retailer in Canada, Alcanna, was purchased by Sundial. The company has been positioning itself to maybe produce significant numbers in the future. Actually, Sundial is Canada's largest distributor of marijuana and alcoholic beverages, with 354 retail locations.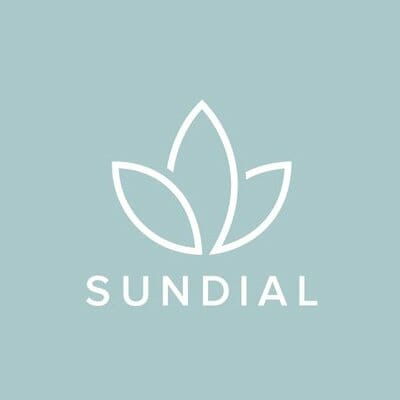 Sundial released its second quarter 2022 financial and operational highlights with a record net revenue for Q2 2022 of $223.7 million.  In comparison to $9.2 million in the second quarter of 2021, representing a 2,344% increase. SNDL's Q2 2022 gross margin grew to $43.1 million, a record since its inception, up 1,627% from its second quarter of 2021 loss of $2.8 million. The company sustained a net loss of $74.0 million for the second quarter of 2022, compared to a $52.3 million net loss in the second quarter of 2021, a 41% increase.
SNDL Stock Performance
SNDL stock closed at $2.95 on August 26th up 29.39% in the past month of trading. The stock has a 52-week price range of $2.12-$9.60 and is down 48.99% year to date. According to analysts at CNN Business SNDL stock has a 12-month consensus price target of $3.88 per share. In this case, this would represent an increase of 31.86% from its last trading price of $2.95.
[Read More] 2 Top US Marijuana Penny Stocks To Watch Before September
Fire & Flower Holdings Corp.
With more than 85 corporate-owned stores, Fire & Flower Holdings Corp. is a sizable adult-use cannabis retailer in Canada. Hifyre Inc., a wholly owned technical development subsidiary of the company, is creating a detailed retail operations strategy. Adding additional high-margin income sources to the company. Thanks to a creative license arrangement with American Acres, Fire & Flower has officially entered the US cannabis market. Specifically, Fire & Flower will be able to enter the cannabis markets in California, Arizona, and Nevada thanks to this licensing agreement and acquisition option with American Acres. Hifyre, a Fire & Flower affiliate, also announced a strategic alliance with BDSA, a well-known American analytics company.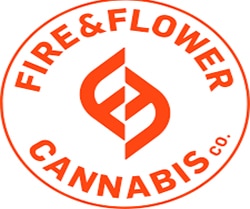 Fire & Flower announced consolidated sales for the period of $40.9 million, a fall of 4% from the prior quarter and a decrease of 7% from the same quarter of the prior year, after disclosing its financial and operational results for the first quarter of fiscal 2022. Additionally, the company's consolidated Adjusted EBITDA for the quarter was minus $2.3 million, up 4% from the previous quarter. The two businesses have entered into a strategic supply partnership to make the Humbles collection more readily available to Fire & Flower customers in North America, both online and in stores. When American Acres changed its name to Fire Flower US Holdings, it joined the California market formally.
FFLWF Stock Performance
FFLWF stock closed on August 26th, at $2.01 up 28% in the last month of trading. The stock has a 52-week price range of $1.52-$7.73 and is down 48.96% year to date.
Top Pot Stocks To Watch Before September
Finding the industries with the best prospects may be greatly improved by looking at a company's financials and press releases. It's essential to conduct a comprehensive investigation of a company before choosing a position. If you become more efficient at using technical indicators and chart patterns, you could be able to boost your investment returns. Due to the cannabis industry's rapid domestic and global expansion, short-term traders may benefit from the current market circumstances. During a downturn, you might find it helpful to familiarize yourself with a range of trading strategies. Going into September 2022, these may be some of the best marijuana stocks to add to your watchlist.
---
MAPH Enterprises, LLC | (305) 414-0128 | 1501 Venera Ave, Coral Gables, FL 33146 | new@marijuanastocks.com