3 Top Marijuana Stocks To Buy Before September?
Over the last few days, marijuana stocks have started to see a rise in trading. This can be attributed to the success and progress of various cannabis companies. In addition to the current speculation that is occurring. Throughout the month of August, cannabis companies have been releasing their earnings. Most of the companies that did release earnings had solid results. From this, an increase in trading momentum entered the sector. In correlation to earnings, many potential investors are showing more optimism.
This optimism is where the speculation comes from many feel there is more to be seen and done. So the better strategy is to buy the dips and take profits when a rise in trading does happen. The bigger speculation and market mover is the fight and progress with federal cannabis reform. Often times when positive news on the matter is released it's been one of the better catalysts for better overall trading in the sector.
Still even with more to be seen and done those looking to get involved should not blindly invest. You want to educate yourself on the sector and how most cannabis stocks to trade. The more research and strategies you know the better upside you may have when looking for marijuana stocks to buy. Nevertheless, a new month is soon to begin, and hopefully, this current momentum will continue in September. The companies below are some options to consider over the weekend.
Top Marijuana Stocks Right Now
Village Farms International, Inc. (NASDAQ:VFF)
Cronos Group Inc. (NASDAQ:CRON)
SNDL Inc. (NASDAQ:SNDL)
Village Farms International, Inc.
Village Farms International, Inc. together with its subsidiaries, produces, markets, and distributes greenhouse-grown tomatoes, bell peppers, and cucumbers in North America. It operates through four segments: Produce, Cannabis-Canada, Cannabis-U.S., and Energy. In some of the company's recent news earlier this month, it reported earnings.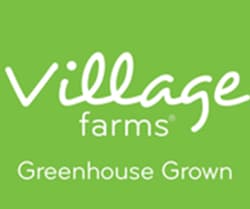 Highlights
Consolidated sales increased 18% year-over-year to $82.9 million from $70.4 million;
Consolidated net loss was ($36.6 million), or ($0.41) per share, which included $29.8 million of impairments to Balanced Health Botanicals' goodwill and intangible assets, compared with ($4.5 million), or ($0.06) per share; and,
Consolidated adjusted EBITDA was negative ($10.3 million) compared with positive adjusted EBITDA of $1.5 million.
Total Cannabis segment net sales increased 44% year-over-year to $35.6 million, representing 43% of total Village Farms sales; and
Total Cannabis segment adjusted EBITDA was $2.1 million, compared with $7.3 million.
[Read More] 3 Marijuana Stocks That Could Start To Trade Higher
Cronos Group Inc.
Cronos Group Inc. operates as a cannabinoid company. It manufactures, markets, and distributes hemp-derived supplements and cosmetic products through e-commerce, retail, and hospitality partner channels under the Lord Jones and Happy Dance brands in the United States. The company cultivates, manufactures, and markets cannabis and cannabis-derived products for the medical and adult-use markets. In recent news, the company released its Q2 2022 earnings on August 9th.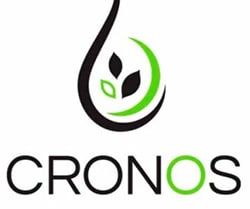 Financial Highlights
Net revenue of $23.1 million in Q2 2022 increased by $7.4 million from Q2 2021
Gross profit of $4.1 million in Q2 2022 improved by $19.9 million from Q2 2021.
Adjusted EBITDA of $(18.8) million in Q2 2022 improved by $31.0 million from Q2 2021.
[Read More] Best Cannabis Stocks Under $2 To Watch Before September
SNDL Inc.
SNDL Inc. engages in the production, distribution, and sale of cannabis products in Canada. The company operates through Cannabis Operations and Retail Operations segments. It engages in the cultivation, distribution, and sale of cannabis for the adult-use markets; and private sale of recreational cannabis through corporate-owned and franchised retail cannabis stores. On August 12th the company reported its Q2 2022 earnings.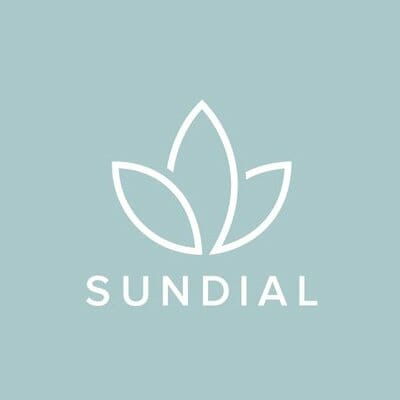 Q2 Highlights & Key Mentions
Record net revenue for the second quarter of 2022 of $223.7 million, compared to $9.2 million in the second quarter of 2021, representing a 2,344% increase.
SNDL's second quarter of 2022 gross margin grew to $43.1 million, a record since its inception, up 1,627% from its second quarter of 2021 loss of $2.8 million.
Net loss of $74.0 million for the second quarter of 2022, compared to a $52.3 million net loss in the second quarter of 2021, a 41% increase.
Adjusted EBITDA loss of $25.9 million for the second quarter of 2022, including an adjusted EBITDA loss of $35.5 million from the Investments segment, compared to Adjusted EBITDA loss of $0.2 million in the second quarter of 2021.
The change was significantly impacted by fair value adjustments from the
SunStream joint venture in the second quarter of 2022.
For the six months ended June 30, 2022, the Company purchased and cancelled 0.5 million common shares at a weighted average price of $3.86 (US$2.98) per common share for a total cost of $2.0 million. [
$900 million of cash, marketable securities, and long-term investments and no outstanding debt at June 30, 2022; $334.9 million of unrestricted cash at August 11, 202
---
MAPH Enterprises, LLC | (305) 414-0128 | 1501 Venera Ave, Coral Gables, FL 33146 | new@marijuanastocks.com