Top Marijuana Stocks To Watch For More Momentum Come September
When it comes to investing in marijuana stocks there are steps that should be taken beforehand. It is safe to say no matter the investment precautions should always be taken when it involves your money. You want to feel as safe as you can while you risk your money to make more. Right now in the cannabis sector, it could be a good time to find marijuana stocks to buy. The reason for this is simply there is still much to be done inside of the cannabis industry that could impact. shareholders.
For instance, with a lack of federal reform in place, there is still time to get invested at good entry points. You want to build a game plan and trade that plan for better or worse. With the right education when it comes to trading you adapt along the way when there is any kind of change in the market. When there is a decline some hold till there's another recovery while others continue to buy the dips. When you buy a stock at one price and keep buying shares as it further declines it can help the shareholder in the long run.
No matter the issue or concern there is still much to be seen and done that could be a window of opportunity for some. Still, if you are looking to get involved make sure you do your homework before investing. As said above having a plan of action can lead to seeing gains down the line. The companies mentioned below could hold more value than some cannabis stock investors believe.
Top Marijuana Stocks In The Market Today 2022
Agrify Corporation (NASDAQ:AGFY)
The Scotts Miracle-Gro Company (NYSE:SMG)
GrowGeneration Corp. (NASDAQ:GRWG)
Agrify Corporation
Agrify Corporation develops precision hardware and software cultivation and extraction solutions for the cannabis and hemp industry in the United States. In one of the more recent news releases the company reported its Q2 2022 earnings.

Q2 2022 Highlights
Revenue was $19.3 million for the second quarter, an increase of 63.5% compared to $11.8 million for the prior year period
Gross profit for the second quarter totaled $1.6 million, or 8.3% of revenue.
Operating expenses totaled $93.1 million for the second quarter, compared to $6.0 million in the prior year period.
Cash flow used in operating activities was $23.4 million for the second quarter, compared to $6.6 million in the prior year period.
Net loss for the second quarter was $93.4 million, or $3.51 per diluted share, compared to a net loss of $5.6 million, or $0.28 per diluted share, in the prior year period.
Words From The CEO
"The second quarter was challenging for the entire cannabis industry," said Raymond Chang, Chairman and Chief Executive Officer of Agrify. "Despite this difficult business environment, which has impacted our recent performance and altered our outlook for the remainder of 2022, we are actively taking steps to adapt to the new market realities.
The Scotts Miracle-Gro Company
The Scotts Miracle-Gro Company engages in the manufacture, marketing, and sale of products for lawn, garden care, and indoor and hydroponic gardening in the United States and internationally. The company operates through three segments: U.S. Consumer, Hawthorne, and Other.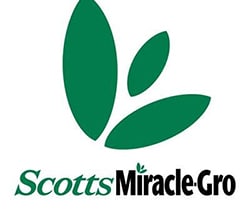 Earnings And Company Outlook
Company-wide third quarter sales decreased 26% driven by Hawthorne decline of 63% and U.S.
Consumer decline of 14%
Consumer POS climbed in May & June; year-to-date POS dollars down 5%
Q3 GAAP EPS loss of $8.01 per share, includes pre-tax impairment and restructuring charges of $724 million; non-GAAP adjusted EPS of $1.98
Company announces Project Springboard to strengthen the balance sheet, expand margins and improve free cash flow
Management lowered its full-year sales guidance for U.S. Consumer to down 8 to 9 percent and full-year EPS to $4.00 to $4.20
[Read More] 2 Marijuana Stocks That Could Be The Ones You Want?
Words From The Company
"Behind a complicated story this quarter, we were pleased to see consumer engagement build as the weather improved and the season progressed," said Jim Hagedorn, chairman and chief executive officer.
[Read More] Cannabis Industry Outlook Trends And News 2022
GrowGeneration Corp.
GrowGeneration Corp. through its subsidiaries owns and operates retail hydroponic and organic gardening stores in the United States. On August 12th the company released the news in regards to new team executives. Jeff Lasher has resigned as Chief Financial Officer ("CFO") of the Company and, concurrently, Greg Sanders. The once Vice President and Corporate Controller have been advanced to the role of Chief Financial Officer.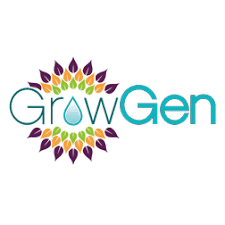 Next, Stephen Kozey, the one-time Vice President of Legal, is being promoted to General Counsel. His role will be to oversee all legal and compliance activities for the business. As well as GrowGen's Human Resource department. He will report to CEO Darren Lampert.
---
MAPH Enterprises, LLC | (305) 414-0128 | 1501 Venera Ave, Coral Gables, FL 33146 | new@marijuanastocks.com