Marijuana Stocks Continue to Show Promise in the Cannabis Industry
Although the end of the second week of June was quite disappointing for the cannabis industry, it does seem as though the future holds a lot of potential for marijuana stocks. With so many pot stocks to choose from, finding the right one for your investment portfolio can be a difficult task. Right now, it seems like investors may be able to pick up some interesting marijuana stocks at a real bargain. Trading on June 11th was historically quite a bad day for the entire stock market.
[Read More]
With the Dow plunging more than 7% during the trading day, fears surrounding a resurgence of coronavirus may be to blame. Although these fears are mostly founded in a lack of evidence, they did cause quite a stir amongst the cannabis industry. But as stated before, this may be your lucky day. With leading pot stocks showing real long term potential, it seems as though now could be the time to find some longer-term investments at a much lower book value. For that reason, these two pot stocks continue to show positive momentum despite short term hiccups.
A Marijuana Stock with a Strong Balance Sheet
Aphria Inc. (APHA Stock Report) is one of the leading marijuana stocks to watch. The company has shown itself to have a very solid business model with a higher than usual cash balance. At the end of 2019, Aphria reported itself having CA$600 million in cash on hand. But, it is important to note that it also had around CA$450 million in debt during the same period. Like any marijuana stock, it is important to note all of the numbers that a company is putting out before investing. As recently as May, the company raised around CA$120 million in a convertible debt offering.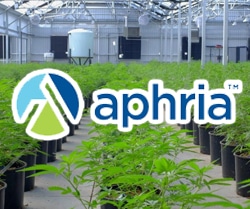 This helped to give it quite a bit more free cash to pursue future opportunities as well as lessen its overall debt amount. Some analysts have stated that the company could see as much as $390 million in revenue for this year with that number moving up to as much as $500 million for the next year. For now, the cannabis stock has a market cap of around $1 billion which definitely makes it one of the largest marijuana stocks in the industry. But, size alone should not be the only factor when deciding whether or not it is a marijuana stock to watch.
Is This Marijuana Stock A Safe Investment
Scotts Miracle-Gro Inc. (SMG Stock Report) is considered to be one of the safer marijuana stock choices. This is not to say that it is a safe choice by any means, but comparatively, it does have lower volatility than other pot stocks. The company itself does not produce cannabis. Rather, it is in the production of gardening supplies.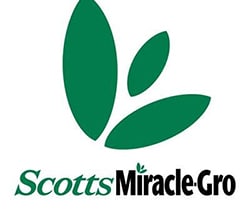 A few years ago, it created the subsidiary, Hawthorne Gardening with the goal of supplying hydroponic supplies to those who need it. This was geared much more toward the cannabis industry, and the company has seen great success with this subsidiary. Year over year, Hawthorne has grown its sales by as much as 60%. This is quite a solid number and has helped to bring a large amount of growth into Scotts overall business model. Although the company does have some issues as do most others, it continues to look like a marijuana stock to watch for the near and distant future.
---
MAPH Enterprises, LLC | (305) 414-0128 | 1501 Venera Ave, Coral Gables, FL 33146 | new@marijuanastocks.com