Best Cannabis Stocks For August Watchlist
Are you trying to find the top marijuana stocks to buy as the market gains momentum? The prices of the top cannabis stocks began July at fresh 2022 lows. In a market environment like this one, when gains seem to be followed by greater losses, long-term investing becomes challenging. One approach to benefit from the current market volatility is through short-term trading. Marijuana penny stocks are frequently the most volatile cannabis stocks to invest in.
Trading marijuana penny stocks is one-way cannabis investors are leveraging the current boom in the cannabis industry. Penny stocks, for those who are unfamiliar, are any stocks that trade for less than $5. In the current market environment, these cannabis stocks, which are renowned for their extreme volatility, may provide significant returns for short-term traders.
Many active traders are currently opening positions in some of the top penny marijuana stocks by taking advantage of the cheaper price points. Most likely getting ready for a potential increase in August is the cannabis industry. Let's examine three of the top marijuana penny stocks for your list next week in more detail as the general markets continue to show signs of life.
[Read More] Top Marijuana Stocks To Buy Before The End Of The Week?
Best Marijuana Penny Stocks For August 2022 Watchlist
Jushi Holdings Inc. (OTC: JUSHF)
Columbia Care Inc. (OTC: CCHWF)
MariMed Inc. (OTC: MRMD)
Jushi Holdings Inc.
A cannabis and hemp business called Jushi Holdings Inc. is expanding its market share in the medical and recreational marijuana industries in the United States. The company's main goal is to supply the US market with a range of branded marijuana and hemp-derived goods. Around the country, 34 Jushi-run dispensaries employ the BEYOND/HELLO brand. Jushi also has 31 retail licenses in the US, and its national cannabis dispensary brand, Beyond/Hello, is expanding both online and offline. The firm was able to expand its vertically integrated operations into Nevada with the acquisition of NuLeaf Inc. in April.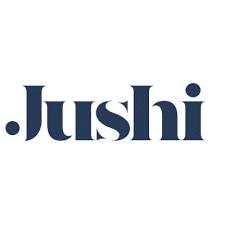 In the first quarter of 2022, Jushi's revenue increased by 48.5 percent to $61.9 million. A gain in adjusted gross profit, which increased by 33.1 percent year over year to $25.5 million, was another positive development for the company. The business had a net loss of $14.3 million in the first three months. At the conclusion of the quarter, the company had $76.2 million in cash and cash equivalents and an adjusted EBITDA of $1.1 million, or 1.7 percent of revenue.
The corporation launched a number of cannabis brands and products in Massachusetts during the first quarter of 2022, beginning with the flower varieties The Bank and Sèchè. Jushi expanded its portfolio of The LabTM vape and concentrate choices on June 29th by releasing a number of products employing hydrocarbon extraction. On August 29 before the market opens, the company will announce its financial results for the second quarter of 2022.
JUSHF Stock Performance
JUSHF stock closed at $1.90 on August 11th down 7.31% in the last five days of trading.  Currently, the stock has a 52-week price range of $1.31-$5.53 and is down 41.54% year to date. According to analysts at Tip Ranks JUSHF stock has a 12-month average price target of $4.02 per share. In this case, this represents an upside of 111.48% from its last trading price of $1.90.
[Read More] Top Marijuana Stocks On The Move This Week
Columbia Care Inc.
The presence of Columbia Care Inc. will significantly increase in the New York region. The business just acquired a 34-acre Long Island growing facility, making it one of the biggest cannabis growers on the East Coast. Columbia Care now operates 131 sites, including 99 dispensaries and 32 growing and processing facilities, in 18 American cities. In October 2021, the company unveiled a marijuana dispensary at its first site in Missouri. The company also announced the opening of Virginia's third gLeaf dispensary. With a $2 billion total enterprise value, Cresco Labs Inc. (OTC: CRLBF) acquired Columbia Care on March 23, making it the largest MSO in the US.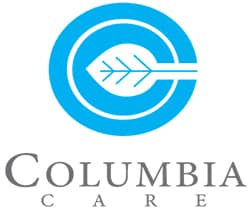 In the first quarter of 2022, the corporation's sales rose by 43% year over year to $123 million. Additionally, the gross profit increased by 68% from the first quarter of 2021 to $57 million, and the gross margin increased by 676 basis points to 46%. The company's adjusted EBITDA increased 355 percent from the prior year to $17 million. The company's updated prediction for 2022, which calls for revenues of $625–675 million and adjusted EBITDA of $135–135 million, is notable. The Supreme Court of British Columbia's final ruling approving Columbia Care's corporate combination with Cresco Labs was acquired in July. On August 15, the business will release its second quarter of 2022 earnings.
CCHWF Stock Performance
CCHWF stock closed on July 21st at $1.78 up 1.14% in the last five days of trading. Currently, the stock has a 52-week range of $1.23-$4.74 down 37.77% year to date. According to analysts at Tip Ranks CCHWF stock has a 12-month average price target of $4.09 per share. In this case, this is an upside of 129.78% from its last trading price of $1.78.
[Read More] Looking For Long-Term Cannabis Stocks? 2 For Your List In August
MariMed Inc.
MariMed Inc. has grown into a multistate marijuana business with a network of retail locations and operating dispensaries. From seed to sale, the business constructs and manages state-licensed cannabis facilities. MariMed's management group has a proven track record of achievement in its managed business divisions. Betty's Eddies®, Nature's HeritageTM, Bourne Baking Co., and Kalm Fusion® are a few of the company's top-selling and award-winning products and brands. In order to celebrate the launch of its Buddy Baked brand, MariMed produced the biggest cannabis-infused brownie in history last year. The business was acknowledged in May for producing the biggest cannabis brownie ever. A Beverly dispensary was purchased by the company in March, giving it a second Massachusetts retail location.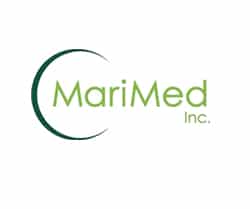 The company announced its second quarter 2022 results, reporting $33 million in revenue and a 45% gross margin. Furthermore, non-GAAP Adjusted EBITDA came in at $8.9 million, representing a 27% non-GAAP Adjusted EBITDA margin. The business also reduced its sales forecast from a previous range of $145 million to $150 million to $135 million to $140 million. Additionally, the business changed its gross margin from a previous range of 54% to 55% to about 50%. The company said in August that it had acquired a conditional dispensary license in the central-eastern region of Illinois, close to the Indiana border. When it opens, it will be the company's sixth Illinois-based Thrive-branded dispensary.
MRMD Stock Performance
MRMD stock is trading at $0.6361 on August 12th up 11.60% in the last month. The stock has a 52-week price range of $0.40-$1.14 and is down 126.46% year to date. According to analysts at CNN Business, the stock has a $1.23 average price target this would represent an upside of 92.57% from its last trading price of $0.6361.
Best Penny Pot Stocks To Trade In August 2022
Examining a company's financials and press releases might help you significantly when trying to identify the companies with the strongest potential. A thorough examination of a company is necessary before selecting a position. Your investing profits can increase if you improve your use of technical indicators and chart patterns. Short-term traders may profit from the present market conditions given the cannabis industry's quick local and international development. You could find it useful to become familiar with a variety of trading tactics during this market environment. These might be some of the top marijuana stocks to add to your watchlist in August 2022.
---
MAPH Enterprises, LLC | (305) 414-0128 | 1501 Venera Ave, Coral Gables, FL 33146 | new@marijuanastocks.com