After the Farm Bill passed only a year ago, legal hemp quickly became a focus for pot stock investors. For those who don't know, hemp is a close sibling to cannabis. The main difference is that hemp contains very minimal levels of THC; the chemical that gives the high some people know and love. In addition, hemp can contain high levels of CBD. Cannabidiol can be used for everything from pain management to seizure reduction and more. With so much potential for CBD, many marijuana growers have started to grow hemp in addition to growing cannabis.
[Read More]
Only a handful of publicly traded marijuana stocks have ventured into the world of legal hemp. The backbone of the hemp industry is undoubtedly legislation. Companies growing hemp in the U.S. are only able to do so because of the aforementioned Farm Bill. The farm bill states that hemp can be produced as an agricultural commodity and can then be distributed around the nation. As long as the hemp contains less than 0.3% THC, it is legal to grow and export.
Policymakers are working tirelessly to continue reforming the industry so that it can reach its full potential. This means that we could see a vast amount of market growth in the near future. With estimates showing that the legal hemp industry could reach $22 billion by the year 2022, these two pot stocks mentioned below are looking to capitalize on all they can.
This Pot Stock Brings Innovation To The CBD Industry
Charlotte's Web Holdings (CWBHF Stock Report) (CWEB) has been a popular pot stock to watch for some time now. The company became famous back in 2013 after a newly formulated CBD product helped a young girl to treat a life-threatening seizure disorder. Since that time, the company has worked hard to produce various types of CBD based products. Charlotte's Web is also a vertically integrated company, which means that it is maximizing its margins at every turn. Currently, the company has around 300 acres of arable land, with 50,000 square feet of production space adjacent to the farm.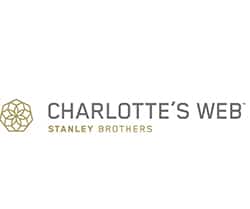 In addition to selling its own products online, the company has wholesale distribution agreements with over 6,000 retail locations. In 2017, the company produced a solid $40 million in revenue. Now, it is pushing as much as $21 million per quarter in revenue. As one of the leading CBD brands in the country, Charlotte's Web Holdings is poised to capture a large portion of the CBD market in the near future.
A Beaten Down Pot Stock With Big Hands in the CBD Market
Aurora Cannabis (ACB Stock Report) may come as a surprise as a pot stock to watch for this year. Despite its shortcomings, the company has a large presence in the CBD market. Currently, it holds two licenses from Health Canada that allow it to grow hemp outdoors. The sites for this growth include both Quebec and British Columbia. In these two locations, the company has stated that it will be working to maximize production efficiency for hemp growth. What separates Aurora from other hemp growers is its commitment to research.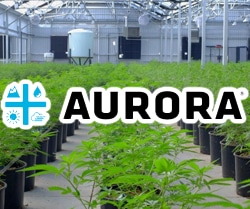 The company is utilizing a solid portion of its hemp growth for the sole purpose of finding better ways to grow industrial hemp. Terry Booth, CEO of Aurora Cannabis stated that "we're proud to be a Canadian company and this is a further commitment to research and job creation in Canada." Investors should note that Aurora Cannabis is a highly volatile pot stock. With this in mind, its hemp operations make it an interesting marijuana stock to watch.
The legal hemp industry is one of the most exciting aspects of growth for pot stocks this year. If laws allow it, hemp could grow to be a behemoth of an industry in the near future. These cannabis companies only represent a small part of the opportunity that exists for the hemp industry. That being said, it is worth watching which cannabis companies get involved in hemp as we push further through 2020.
---
MAPH Enterprises, LLC | (305) 414-0128 | 1501 Venera Ave, Coral Gables, FL 33146 | new@marijuanastocks.com