In 2019, marijuana stocks faced quite a lot of growing pains. Despite this, the cannabis industry as a whole reported almost $11 billion in sales. A recent report from Arcview Research shows that the industry could hit 40$ billion in global cannabis sales by the year 2024. At the current pace, this number is more in reach than ever before. With these large estimates being reported more and more frequently, investors are getting excited about the future of pot stocks. Well, Canada was the first Western nation to legalize marijuana, investors have been turning their focus to the U.S. cannabis market.
[Read More]
With projected growth for the cannabis industry occurring around the world, some studies are showing that the U.S. will maintain as much as 50% of the global market share of cannabis sales. Because of this, investors are turning their attention to the U.S. market to find pot stocks to buy. One of the large focuses of U.S. cannabis investors is multi-state operator pot stocks. These companies own and operate retail cannabis dispensaries across the U.S. in places where cannabis is legal.
Many MSOs also utilize vertical integration in order to maximize margins. Because of this, multi-state operators are often the only pot stocks showing profitability. While many MSOs hold dozens of retail licenses, only a few take full advantage of the licenses they have. Often times, these companies will sit on some of their allotted retail licenses, while building out other operations. This, however, means that they are not maximizing their profitability. Some MSOs on the other hand, have used all of their licenses to open dispensaries as fast as possible.
How Is This MSO Pot Stock Moving Beyond its Home Market?
Trulieve Cannabis (TCNNF Stock Report) (TRUL) currently has as many as 49 dispensaries around the country. In its home state of Florida, it has a very large market share with 45 of 49 of those dispensaries located in the state. The company reportedly has other retail locations in both California and Connecticut; two fast-paced cannabis markets. What separates Trulieve from the rest is its focus on the Florida market.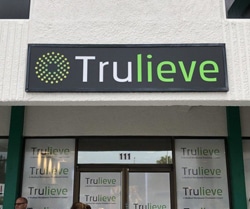 Even though it began operations there, it has managed to focus a majority of its growth in the Sunshine State. Florida is still only a medicinal state which means that full recreational legalization could be on the horizon. If the state were to go full rec, Trulieve would have a great advantage over its competition. All these factors considered, Trulieve remains one of the most prominent MSOs amongst pot stocks.
Marijuana Stock To Watch: The Largest MSO in the Nation
Curaleaf Holdings (CURLF Stock Report) (CURA) is widely regarded as the largest MSO in the world. The company currently has 53 dispensaries operating across 14 states. In addition to this, it is highly vertical integrated. Curaleaf operates 15 growing facilities and as many as 24 processing operations in the country. The company recently closed on an acquisition of Grassroots; another large U.S. based multi-state operator.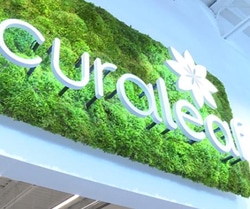 With this, it now holds an additional 60 licenses under its umbrella. All things considered, the company should have over 130 retail licenses by the time the year is over. Because of this, reports are showing that Curaleaf could reach as much as $1 billion in sales by the end of this year or the beginning of 2021. This would also make the company the first pot stock to reach $1 billion in sales.
These two MSO pot stocks are only a few of a handful of similar businesses in the U.S. Investors should continue to take size into consideration when looking for an MSO pot stock to buy. Moving forward, the MSO market could grow substantially, but only if legislation continues to pass that will allow it.
---
MAPH Enterprises, LLC | (305) 414-0128 | 1501 Venera Ave, Coral Gables, FL 33146 | new@marijuanastocks.com