Best Cannabis Stocks To Watch Right Now
Are the best marijuana stocks for 2022 on your list of potential investments? Since July, the cannabis sector has grown, and this trend has persisted into the first week of August. One aspect of this trend is the prospect of reaching agreements in the Senate over federal cannabis law. The House has currently passed a wide range of bills, but the Senate is still opposed to them. Senator Chuck Schumer formally proposed the Cannabis Administration and Opportunity Act last month in the Senate, while the CLIMB Act was launched in the House in May.
Sen. Cory Booker has stated that he would be open to a SAFE Banking proposal that includes a provision for marijuana business banking and criminal justice reform. Leading cannabis businesses may experience big profits if any of these laws gain momentum. Many cannabis investors are making money using swing and short-term trading tactics in the current market environment.
One industry that has seen significant declines to start the year is the ancillary marijuana stock market. For those who don't know, ancillary cannabis companies are enterprises that provide support to the marijuana sector without really dealing with the plant. In general, a wide range of firms assists the cannabis industry. Some of these stocks could provide a starting point for long-term cannabis investment or an opportunity to profit from significant short-term losses. Many analysts believe that the stock market has finally reached its bottom and will shortly rise again. Some of the best 2 marijuana stocks for August are listed below for you to add to your watchlist.
[Read More] Marijuana Stocks To Keep On Your Radar This Month
Top Ancillary Marijuana Stocks For August 2022 Right Now
GrowGeneration Corp. (NASDAQ: GRWG)
Hydrofarm Holdings Group, Inc. (NASDAQ: HYFM)
GrowGeneration Corporation
For operating and providing hydroponic and organic growing facilities, the US-based business GrowGeneration Corp. is well-known. The business provides a selection of organic, lighting, and hydroponic solutions for cannabis growers. Currently, GrowGen owns and operates 62 organic gardening enterprises across the US. Since GrowGeneration.com's debut, the company has focused on increasing its internet visibility. With over 10,000 products ranging from nutrition to lighting technology, the website has developed into a one-stop e-commerce destination. The company plans to establish more than 100 locations around the US during the next five years. The business built the biggest hydroponic garden facility in Los Angeles County during the third quarter of 2021.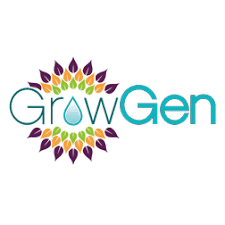 GrowGen released its results for the second quarter of 2022 on August 4. Net sales decreased by 44 percent to $71.1 million during this time due to reduced industry demand. Comparable store sales decreased by 56.9% during the quarter. The business experienced a net loss of $136.4 million, including a $127.8 million impairment charge for goodwill and other intangibles, as opposed to last year's net gain of $6.7 million. It's significant that the company reduced its revenue projection for 2022 from a range of $340 to $400 million to $250 to $275 million. GrowGeneration introduced Drip Hydro, a line of liquid fertilizer mixtures made for commercial planters, in May.
GRWG Stock Performance
On August 10th, the shares of GRWG finished at $5.96, up 37.33% in the last month. GRWG stock is down 54.33% year to date, with a 52-week price range of $3.42-$40.08. According to CNN Business analysts, GRWG stock has a 12-month median price target of $5.00 per share. This would forecast a 16.11 percent decrease over the last transaction price of $5.96.
[Read More] Top Canadian And Ancillary Cannabis Stocks In August 2022
Hydrofarm Holdings Group, Inc.
Hydrofarm Holdings Group, Inc. is a well-known reseller of hydroponic and controlled-environment agriculture instruments and supplies. In general, the business offers a huge selection of cannabis-growing supplies. The company manufactures a range of goods, including growth material, temperature control systems, and high-intensity grow lights. On November 1st, the business announced that it had successfully acquired Innovative Growers Equipment, Inc., as well as a variety of cutting-edge products and a savvy brand. In order to provide leading-edge reverse osmosis water filtration technology and solutions, the company partnered with AXEON Water Technology in January.

The corporation announced its second quarter 2022 results on August 9th, with net sales down to $97.5 million from $133.8 million. Additionally, gross profit dropped from $29.6 million to $7.3 million. Gross profit after adjustments was $30.2 million vs $9.1 million. In contrast to its net gain of $2.3 million, or $0.05 per diluted share, Hydrofarm saw a net loss of $203.3 million, or a negative $4.53 per diluted share. As a result, a net loss for the second quarter of 2022 comprised a non-cash charge for goodwill impairment totaling $189.6 million and an inventory reserve of $10.2 million. With adjusted EBITDA of between $(25) million and $(16) million and net revenues expected to range between $330 million and $347 million for the entire year 2022, the business has updated its outlook.
HYFM Stock Performance
HYFM Stock closed on August 10th at $3.37 up 22.99% in the past five trading days. The stock has a 52-week price range of $2.73-$596.31 and is down 88.09% year to date. According to analysts at CNN Business HYFM stock has a 12-month average price target of $5.88 per share. In this case, this would be an increase of 74.85% from its last trading level of $3.37.
[Read More] 2 Marijuana Stocks To Buy In The Stock Market Today?
Trading And Investing In Cannabis Stocks In August
A company's financial reports and news announcements are important places to start if you want to determine whether an asset is a suitable fit for your portfolio and trading strategy. Understanding technical indicators and chart patterns may improve your ability to make trading decisions. The recent market volatility in marijuana in August may have presented an opportunity for knowledgeable traders. In 2022, a number of things might ignite the cannabis stock market. The price of marijuana stocks might significantly change in the near future depending on whether federal cannabis legalization legislation is passed. These ancillary cannabis stocks may now be some of the top to add to your watchlist.
---
MAPH Enterprises, LLC | (305) 414-0128 | 1501 Venera Ave, Coral Gables, FL 33146 | new@marijuanastocks.com