The Best Marijuana Stocks To Watch In 2022?
To begin this new week marijuana stock investors are looking to take profits. Now for some time, much of the recent trading has been incredibly volatile. This means that most marijuana stocks have continued to trade up and down with very little upward consistency. Still, this up and down trading gives some a chance to find top marijuana stocks to buy. As well this month many cannabis companies are soon to report earnings. With how successful most companies have been there is a lot of anticipation from shareholders.
If these companies can show solid earnings it could help to see a rise in trading. Still, this is not set in stone more so the optimism from people who do invest in cannabis stocks. Outside of the market there is much happening from federal and state reform to companies launching new products and conducting new business ventures. The companies below are a few marijuana stocks to watch for better trading this month
The Best Marijuana Stocks To Buy Right Now?
Ayr Wellness Inc. (OTC:AYRWF)
Planet 13 Holdings Inc. (OTC:PLNHF)
Ayr Wellness Inc.
Ayr Wellness Inc. is a vertically-integrated cannabis multi-state operator, cultivates, manufactures, and retails cannabis products and branded cannabis packaged goods. The company's cannabis and cannabis products include concentrates, edibles, and vaporizer products. It also provides administrative, consulting, and operations support services to licensed cannabis companies. In the last few weeks, the company has made several key updates. The company announced on July 28th that it has expanded its footprint in Pennsylvania with the launch of Kynd premium flower.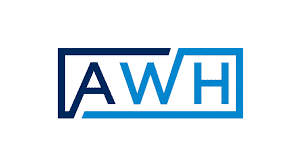 In addition to opening its ninth dispensary in Indiana county. In more recent news the company brings its award-winning cannabis brand LIT to Massachusetts. LIT was originally launched in Nevada, produced by six-time Jack Herer Cup-winning cultivators Tahoe Hydroponics Company ("Tahoe Hydro"), and is now available for wholesale and retail purchase in Massachusetts. Ayr will launch LIT in additional states in the coming weeks and months. LIT has made its name with consumers through its extensive library of well-known and unique strains with nuanced flavors and aromas, including Sour Cream, Mac Motor, and LIT flagship strains Bubble Bath, WAP 27, and Temptation.
[Read More] Top Cannabis Penny Stocks To Watch In August 2022
Words From The Company
"LIT flower is a testament to our commitment to taking the best ingredients – facilities, people, genetics – and cultivating excellent cannabis at scale throughout our organization," said Jonathan Sandelman, Founder and CEO of Ayr Wellness. "Our organization has more cultivation talent than ever, including the Tahoe Hydro team that joined forces with Ayr in February of this year, which has helped lift quality across our entire footprint, as well as introduce new offerings like LIT to delight our customers."
Planet 13 Holdings Inc.
Planet 13 Holdings Inc. is an integrated cannabis company, that engages in the cultivation, production, distribution, and marketing of cannabis and cannabis-infused products for medical and retail cannabis markets in Nevada, the United States. Over the last week, the company has released 2 pieces of important news. On August 2nd the company announced it will release its Q2 2022 earnings on August 15th, 2022 aftermarket. Planet 13 will host a conference call on August 15th, 2022 at 5:00 p.m. ET to discuss its second quarter financial results and provide investors with key business highlights.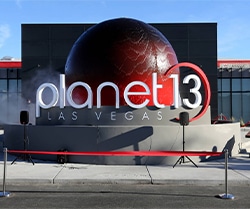 The call will be chaired by Bob Groesbeck, Co-CEO, Larry Scheffler, Co-CEO, and Dennis Logan, CFO. In more recent news Planet 13 announced a purchase option for an Illinois dispensary. The option is exercisable at Planet 13's discretion for a period of two years, subject to approval from applicable regulators. However, in accordance with regulatory guidance, the option shall not be exercised prior to Planet 13 Illinois obtaining an Adult Use Dispensing Organization License from the State of Illinois. Planet 13 Illinois is currently 51% owned by Frank Cowan and 49% owned by Planet 13.
The Future Of Marijuana Stocks And The Cannabis Industry
A little more than halfway through 2022 and we are still waiting to see if more states will go legal. If we do see an increase in legal states some MSO cannabis companies could see an increase in momentum. The fight to end federal prohibtion and enact some type of cannabis banking is still an ongoing battle. Also, more companies have opened new dispensaries and cultivation facilities.
[Read More] 2 Marijuana Stocks For Your Monday Watchlist
In addition to new products and merging and partnering with other cannabis companies. People have had to adapt to a faster style of trading. This comes from how fast a marijuana stock can drop and short its recovery time is so in the window it best to take profits if you can.
---
MAPH Enterprises, LLC | (305) 414-0128 | 1501 Venera Ave, Coral Gables, FL 33146 | new@marijuanastocks.com