2 Marijuana Stocks To Watch This Monday
Throughout August, marijuana stocks have seen various moments of upward trading. Now, this could have been for several reasons. To begin the battle to enact federal reform has shown both upside and some downside. Next could be from companies reporting earnings. With most companies reporting solid results the speculation about the future of the industry has led to positive momentum. Essentially August was a time of heavy volatility that could have been profitable for some investors and shareholders.
Nevertheless, there is a new month getting ready to start and people are holding on to their optimism. Hopefully with companies showing solid revenue and all-around progress that momentum continues to increase. Now those who are seasoned investors know that marijuana stocks hold a certain level of volatility always. What this means is the sector is so unpredictable that consistent up-and-down trading is inevitable.
So when there is a decline in trading learning which marijuana stocks to buy and the ones to not is also important. Good research and learning about each cannabis company in and out of the market can help build a stronger portfolio. As September nears many investors are keeping an eye out for any changes that may occur. The companies below are a few marijuana stocks to watch before next week begins.
Top Marijuana Stocks To Watch Right Now
GrowGeneration Corp.(NASDAQ:GRWG)
Greenlane Holdings, Inc. (NASDAQ:GNLN)
GrowGeneration Corp.
GrowGeneration Corp. through its subsidiaries owns and operates retail hydroponic and organic gardening stores in the United States. On August 12th the company released the news in regards to new team executives. Jeff Lasher has resigned as Chief Financial Officer ("CFO") of the Company and, concurrently, Greg Sanders. The once Vice President and Corporate Controller have been advanced to the role of Chief Financial Officer.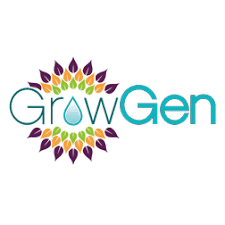 Next, Stephen Kozey, the one-time Vice President of Legal, is being promoted to General Counsel. His role will be to oversee all legal and compliance activities for the business. As well as GrowGen's Human Resource department. He will report to CEO Darren Lampert.
[Read More] Top US Marijuana Stocks To Buy? 3 For Your Watchlist Before September
Greenlane Holdings, Inc.
Greenlane Holdings, Inc. develops and distributes cannabis accessories, child-resistant packaging, vape solutions, and lifestyle products in the United States, Canada, and Europe. It operates through two segments, Consumer Goods and Industrial Goods. In recent news, the company has released its Q2 2022 earnings report.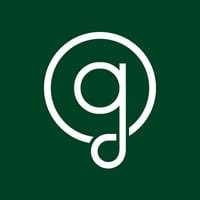 Q2 2022 Highlights
Revenue for Q2 2022 increased 15% to $39.9M, compared to $34.7M in Q2 2021.
For the six months ending June 30, 2022, revenue was $86.5 million, a 25.8% increase from the $68.7 million reported for comparable prior year period.
Basic and diluted net loss of $2.27 per share compared to a loss of $3.23 per share for the prior year quarter, and a loss of $5.57 for the trailing six months versus a loss of $9.07 for the comparable prior year period.
[Read More] Best Cannabis Stocks To Watch For Q4 2022
Adjusted EBITDA loss for Q2 2022 was $5.8 million or $1.09 per share compared to a loss of $3.7 million or $3.92 per share for Q2 of 2021. For the six months ending June 30, 2022, adjusted EBITDA loss was $11.1 million or $2.25 per share versus a loss of $8.9 million or $11.05 per share for the comparable period.
---
MAPH Enterprises, LLC | (305) 414-0128 | 1501 Venera Ave, Coral Gables, FL 33146 | new@marijuanastocks.com