Are These The Best Marijuana Stocks To Buy In The Market Today?
Are you looking for the best marijuana stocks to buy in the market today? Over the last 6 months or so much of the cannabis sector has faced a fair amount of volatile trading. Now, this up and down behavior has been both a positive and a negative. Obviously, when there is a drop in trading it can be a buying opportunity whether it's to take profit or bring your position cost down. Or hold your position as the decline takes place. The thing with most publicly traded cannabis companies is how fast things can change. Just as fast as they are up is as quick as they can fall.
So that's why it is important if you invest in marijuana stocks to do all you can to put yourself in the best position too takes profits. The cannabis industry is still fairly young but growing. So with companies making large amounts of revenue as things develop and push forward profits will continue to increase. Although with how low the trading average has dropped over the last year some feel investing in marijuana stocks is too much of a risk.
Now if you invest in anything it is always a risk that is why it is important to learn all you can about what you are investing in. For marijuana stocks, it is always best to learn about the company's progress current and future plans, and if the company is profitable. In a down market, some people will buy a marijuana stock even if it's down because of its success out of the market. Most times a company that does well out of the market has better odds of seeing a rise in trading when momentum enters the sector.
Top Marijuana Stocks To Watch In The Market Today
Acreage Holdings, Inc. (OTC:ACRHF)
Lowell Farms Inc. (OTC:LOWLF)
Acreage Holdings, Inc.
Acreage Holdings, Inc. formerly High Street Capital Partners, is a principal investment firm specializing in the cannabis industry. In recent news, the company has released its Q2 2022 earnings.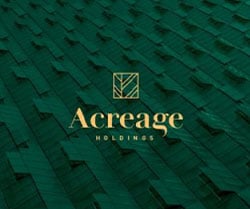 Highlights
Consolidated revenue was $61.4 million for Q2 2022, an increase of 39% year-over-year.
Gross margin of 50% compared to 52% in Q1 2022, and 54% in Q2 2021.
Adjusted EBITDA* was $10.4 million in Q2 2022, compared to $8.1 million in Q2 2021, and $8.6 million in Q1 2022. Adjusted EBITDA* as a percentage of consolidated revenue was 16.9% for the second quarter of 2022.
[Read More] Top Marijuana Stocks To Watch Before The End Of the Week
Words From The Company
"We were thrilled to execute on a significant milestone with the launch of adult-use sales in the state of New Jersey during the second quarter," said Peter Caldini, CEO of Acreage.
Lowell Farms Inc.
Lowell Farms Inc. engages in the cultivation, extraction, manufacturing, sale, marketing, and distribution of cannabis products to retail dispensaries in California. Back on August 9th, the company released its unaudited second quarter 2022 financial and operational results.
[Read More] 3 Marijuana Stocks To Buy As The Cannabis Sector Still Looks Volatile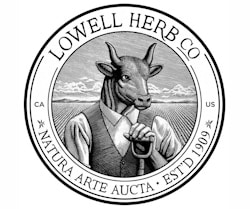 Q2 2022 Key Mentions & Highlights
Revenue generated for the three-month period ended June 30, 2022 was $13.2 million; an increase of 6% sequentially and down 13% from Q2 2021, reflecting a 51% reduction in bulk flower pricing year over year.
Bulk flower revenue increased 94% sequentially while declining 37% from Q2 levels last year due to lower pricing.
CPG revenue declined 18% sequentially and 23% from the prior year, as the company held pricing stable and reorganized its CPG offering.
Lowell brand revenues remain strong representing 66% of CPG revenues compared to 60% in the prior year.
---
MAPH Enterprises, LLC | (305) 414-0128 | 1501 Venera Ave, Coral Gables, FL 33146 | new@marijuanastocks.com